Here's Where You Can Watch When The Bough Breaks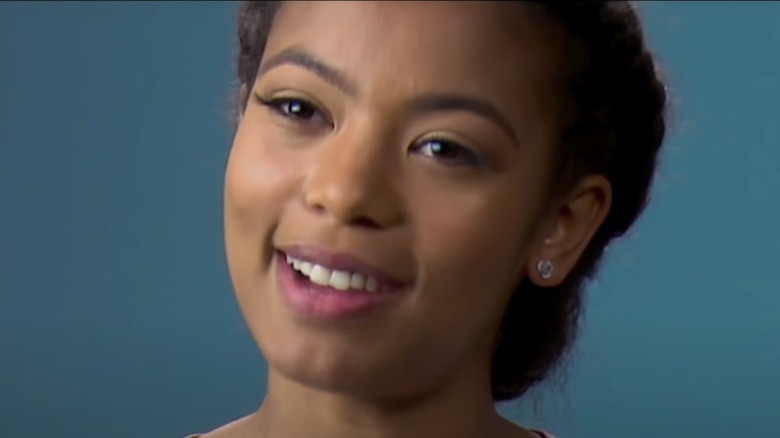 Screen Gems
Some viewers have a certain fascination with thrillers about women involved with childcare or pregnancy, who turn psychotic and violent. Plenty of similarly themed thrillers were made in the '90s, but there are more recent versions of this formula, too: think Lifetime movies. If you're a fan of this trope, you might want to check out a movie from 2016 that hits all the expected notes — from an unrequited crush on the husband to a confrontation between wronged wife and young, mentally unstable child-bearer. It's called "When the Bough Breaks," and it stars Morris Chestnut and Regina Hall as a New Orleans couple who hire a surrogate, Anna (Jaz Sinclair from "Chilling Adventures of Sabrina"), to carry their child to term.
In 2016, when the film debuted as a Sony Screen Gems movie, it made $30 million off a $10 million investment, according to Box Office Mojo — so not a big hit, but at least it recouped its production costs. The critics didn't exactly love it, bestowing it with a fairly dismal 12% critics score on the Rotten Tomatoes review site, but audiences were kinder, putting it at a 45% almost-but-not-quite fresh. The A.V. Club's review called it "enjoyable trash, but trash nonetheless," and said it was a "textbook potboiler." Some people love that sort of thing, and for them this is a watch full of guilty pleasures. 
If you are one of these people, here's where you can catch "When the Bough Breaks."
It's coming to Netflix, but isn't there yet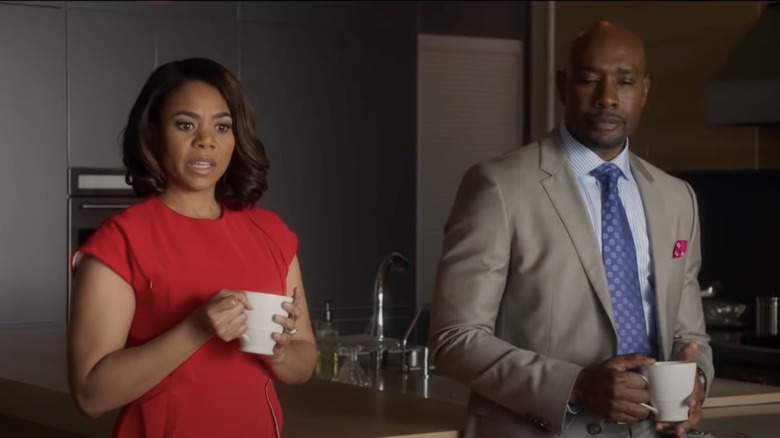 Screen Gems
"When the Bough Breaks" is currently available as a 30-day rental or purchase on Amazon Prime or wherever you prefer to stream rentals. Watching the regular version costs $2.99, or you can catch the 4K version for $3.99. You can also rent it at sites like Vudu, iTunes, YouTube, and Google Play for a similar price. If you have Hulu + Live TV service, you'll have free access and can watch at no extra cost. 
This film is currently not available on any other streaming services for free with your subscription. However, if you pop on over to Netflix, you'll see that there is a listing for "When the Bough Breaks." While the listing doesn't include the "Play" button at the moment, it does include a "Remind Me" button. As Netflix said in a 2019 statement when it released the feature, "Members will now be able to click a 'Remind me' button on specific upcoming titles to receive a notification when they are available to stream. One click and you're all set." 
It's unclear when the film will be coming back to Netflix (it first landed there in 2017), so it may be a few weeks before you're able to enjoy "When the Bough Breaks." However, if you set up that notification, you'll know exactly when it arrives.