The Surprising Comedy Franchise Lindsay Lohan Almost Joined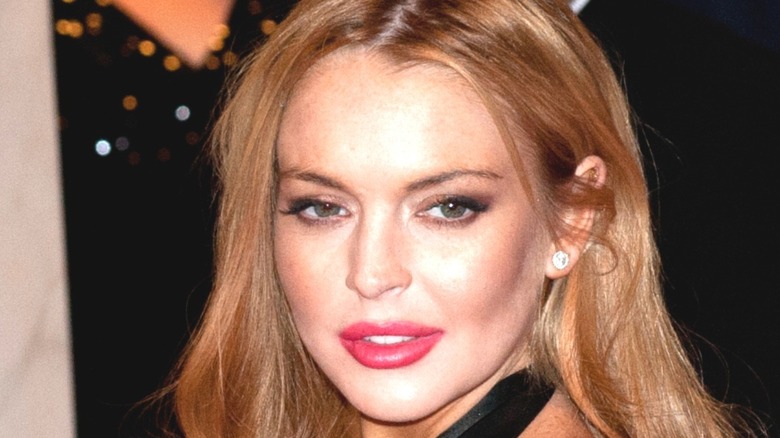 Lindsay Lohan/Shutterstock
Lindsay Lohan is one in a long line of actors who was either passed over for or passed up a juicy role. John Travolta decided to skip playing Forrest Gump (via MTV News) in favor of "Pulp Fiction" (which turned out to be a good call for both actors), Christina Applegate revealed on "Watch What Happens Live" that she didn't pursue the starring role in "Legally Blonde" after reading the script (via POPSUGAR) leaving the door open for Reese Witherspoon to snag the role of Elle Woods. Michelle Pfeiffer was turned off by the "evil" in "Silence of the Lambs" (via The New Yorker), and so the part of Clarice Starling went to Jodie Foster, who won an Oscar for her performance as the FBI trainee. 
Lindsay Lohan got her big break at 12 playing the leading role in Disney's remake of "The Parent Trap" (1998). She transitioned into a teen screen queen thanks to the films "Freaky Friday" (2003) and "Mean Girls" (2004), making her one of Hollywood's most promising and sought-after young actresses. A string of disappointing films later, Lohan had the opportunity to jump-start her career by starring in a movie that grossed $467.5 million worldwide and spawned two sequels, creating a comedy franchise, but her involvement in the blockbuster just wasn't in the cards.
Lindsay Lohan lost the part of Jade in The Hangover to Heather Graham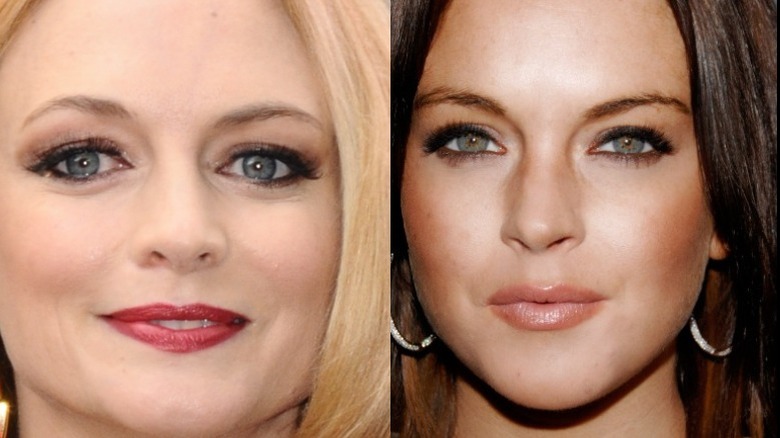 Featureflash Photo Agency/Shutterstock
Although it's been long-rumored that Lohan passed on 2009's "The Hangover," the true story is quite different. The comedy about friends facing some serious repercussions after a bachelor party was directed by Todd Phillips and stars Bradley Cooper, Ed Helms, and Zach Galifianakis. The film launched the big-screen careers of its leading men who, prior to the film's release, weren't as famous as Lohan. Phillips told The Hollywood Reporter he met with Lohan before casting Heather Graham as Jade, the stripper who marries Helms' character, Stu. However, Lohan didn't pass on the part. "People love to attack her for everything, like: 'Ha, she didn't see how great 'The Hangover' was going to be. She turned it down.' She didn't turn it down. She loved the script, actually. It really was an age thing," Phillips said. "It felt like she ended up being too young for what we were talking about."
According to Phillips, several other actors were considered for "The Hangover," including Jonah Hill, Jake Gyllenhaal, Thomas Haden Church, and even Mel Gibson. So while Lohan was in the mix, it doesn't sound like she was a serious contender. Although Graham didn't return for "The Hangover Part II;" she reprised her role in the third movie. "The Hangover" went on to become the most successful R-rated comedy franchise of all time.
Lohan continues to work in both movies and television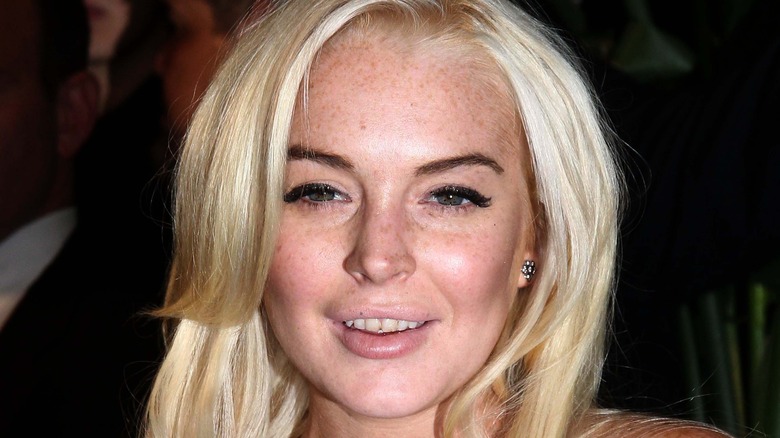 s_bukley/Shutterstock
Over time, Lohan's personal life became tabloid fodder, overshadowing her acting abilities. Like many child actors, Lohan has struggled to make the transition into serious adult roles. According to IMDb, Lohan appeared on "2 Broke Girls," "Eastbound & Down", "Anger Management," and "Glee." In 2009 she played Hollywood icon Elizabeth Taylor in the small screen biopic "Liz & Dick." Hoping to rally her public persona into a hit show, she chronicled her efforts to run a resort in Mykonos for the short-lived MTV reality series "Lindsay Lohan's Beach Club." Despite working steadily, Lohan has yet to snag a part to launch her back into the pop culture zeitgeist, leaving her rarely heard about these days.
If Lohan had been cast in the successful comedy franchise, her career trajectory may have gone in a very different direction, especially given how "The Hangover" turned heartthrob Bradley Cooper into a household name. Although Lohan is currently stuck somewhere between fame and infamy, don't count her out. Hollywood loves a comeback story.