Iron Fist Star Finn Jones Blames Trump For Negative Reviews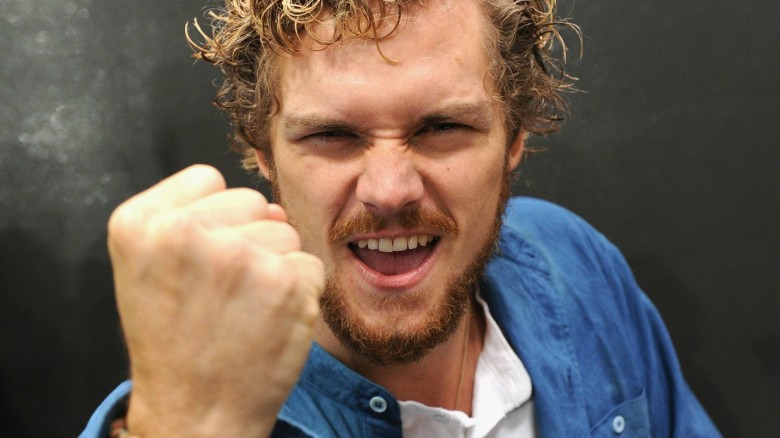 Getty Images
First The Celebrity Apprentice, now Iron Fist.
Critics haven't been all that kind to Marvel's new Netflix series Iron Fist, and star Finn Jones thinks that President Donald Trump might be the reason. And while it's definitely not the first time someone has blamed Trump for indirectly prompting negativity, Jones actually has a point. After all, his character Danny Rand is a billionaire who disappears for 15 years while he's becoming a martial arts master.
Speaking to RadioTimes, Jones said: "I think the world has changed a lot since we were filming that television show. I'm playing a white American billionaire superhero, at a time when the white American billionaire archetype is public enemy number one, especially in the US. We filmed the show way before Trump's election, and I think it's very interesting to see how that perception, now that Trump's in power, how it makes it very difficult to root for someone coming from white privilege, when that archetype is public enemy number one."
However, many of the negative reviews point to the show's slow pace–not the character's privileged roots. But Jones said it's a story that takes time to tell, and one that won't be complete until the Netflix ensemble series The Defenders hits the air.
"People need to see the full series," he said. "Iron Fist doesn't end until the last episode of Defenders. He really goes on a journey of self-discovery, and grows into the role. It's paced out; it's a long journey."
Meanwhile, Jones also recently revealed that Iron Fist won't show one of the coolest moments in the comic book history of the character: the fight with an immortal dragon that gives Iron Fist his powers. And that decision will probably give the internet haters plenty more ammunition.
Iron Fist arrives on March 17. Meanwhile, check out why the show will be better than you think.