Harry Dean Stanton, Prolific American Actor, Dies At 91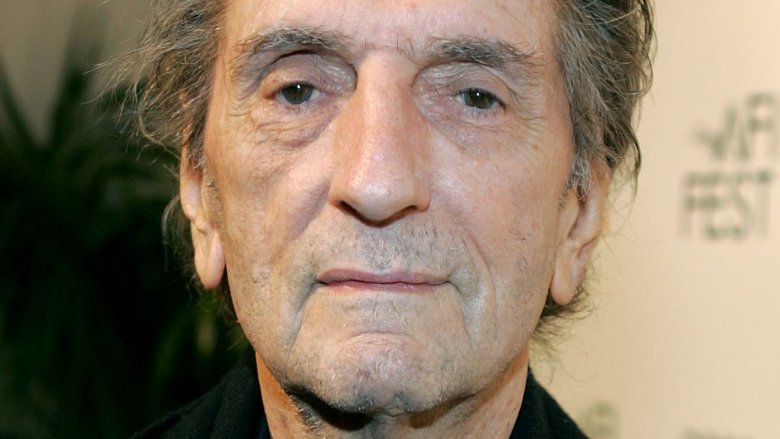 Getty Images
Harry Dean Stanton, the noted character actor with a distinctly time-weathered face who established a dazzling career playing rough-around-the-edges outcasts and eccentric characters in films like Paris, Texas has died. He was 91. 
The Hollywood Reporter confirms that Stanton passed away due to natural causes. His agent, John Kelly, told the outlet that his place of death was at the Cedars-Sinai Medical Center in Los Angeles.
In 1949, Stanton enrolled at the Pasadena Playhouse in Calfornia, and from there, performed on Los Angeles stages, worked as a singer with a Baptist preacher, and even headed over to New York to study acting with Stella Adler, a revered actress and founder of the Stella Adler Studio of Acting in New York City and Los Angeles.
When Stanton was touring with a children's play, he suddenly quit during a stop-over in California, realizing his desire to work in television and film instead. His first credited on screen appearance was in 1954, in the series Inner Sanctum. Two years later, director Alfred Hitchcock cast him in a bit part as a Department of Corrections employee in The Wrong Man. 
Early on in his career, Stanton was often picked up to play intimidating crooks or ill-tempered sidekicks on television shows like Bat Masterson, Johnny Ringo, The Adventures of Rin Tin Tin, The Rifleman, The Untouchables, and U.S. Marshal. 
Stanton snagged his first major part in the Michael Curtiz Western The Proud Rebel in 1958, playing the son of an evil rancher. He later had a memorable role in Cool Hand Luke in 1967. 
1971 saw Stanton in a short but unforgettable role in Two-Lane Blacktop (1971), as gay hitchhiker who places his hand on Warren Oates' character's knee. The remainder of the decade was up-hill from there, and Stanton was noticed by famed directors like Francis Ford Coppola for 1974's The Godfather: Part II and John Huston for 1979's Wise Blood. 
Stanton landed his first lead role in Wim Wenders' Paris, Texas in 1984, in which he played Travis, a man and father crushed by unrequited love. 
Many may remember the actor from the Ridley Scott-directed Alien, John Carpenter's Escape From New York, Alex Cox's cult sensation Repo Man, or John Hughes' Pretty in Pink in 1986. Others will recall his standout performances in Robert Altman's Fool for Love, Martin Scorsese's The Last Temptation of Christ, John Frankenheimer's The Fourth Warm, and Frank Darabont for The Green Mile.
Stanton's other film credits include Kelly's Heroes (1970), Dillinger (1973), Farewell, My Lovely (1975), 92 in the Shade (1975), and Straight Time (1978). In the '80s and '90s, he starred in pics like Private Benjamin (1980), Red Dawn (1984), Stars and Bars (1988), Never Talk to Strangers (1995), She's So Lovely (1997), and The Mighty (1998).
On the small screen, Stanton played a sinister polygamist and self-proclaim prophet of the Mormon faith, Roman Grant, on HBO's Big Love, and teamed up with David Lynch numerous times, appearing in the director's Wild at Heart, Twin Peaks: Fire Walk With Me, the 1993 miniseries Hotel Room, The Straight Story, and Inland Empire. 
"The great Harry Dean Stanton has left us," Lynch said in a statement (via THR). "There went a great one. There's nobody like Harry Dean. Everyone loved him. And with good reason. He was a great actor (actually beyond great)—and a great human being—so great to be around him!" You are really going to be missed Harry Dean! Loads of love to you wherever you are now!"
Stanton and actor Jack Nicholson were great friends, and starred together in The Missouri Breaks (1976), Man Trouble (1992), The Pledge (2001), and Anger Management (2003). 
Recently, Stanton appeared in 2012's The Avengers and Seven Psychopaths. He'll be seen on screen posthumously in Lucky, which is set to hit theaters on September 29, and on the HBO series Getting On. 
Stanton's agent stated that he "is survived by family and friends who loved him."