This Is Where Chesapeake Shores Is Actually Filmed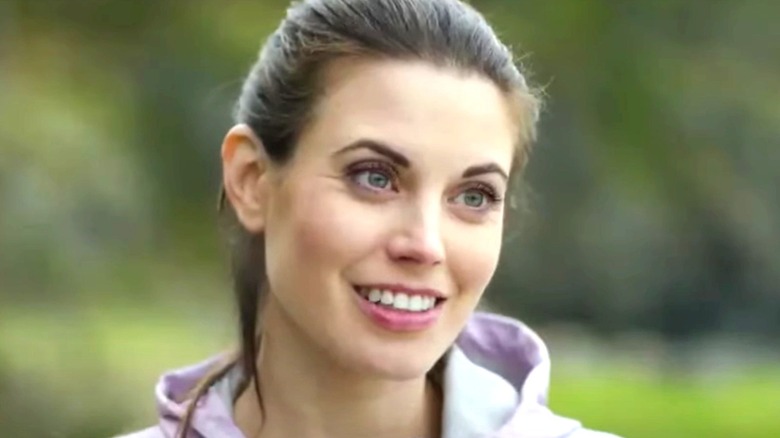 Hallmark Channel
"Chesapeake Shores" recently started airing its fifth season on The Hallmark Channel, continuing its run as one of the network's most popular dramas. The show is based on Sherryl Woods' series of contemporary romance novels, taking its name from the first volume.
"Chesapeake Shores" follows New Yorker Abby O'Brien Winters (Meghan Ory) who returns to her hometown after being summoned by her sister, Jess (Laci J. Mailey), whose plans to renovate an inn have gotten complicated. Abby is recently divorced and having a hard time juggling single motherhood with her demanding career; an idyllic home provides her with an opportunity to start anew, raise her daughters in calmer environs, and explore the possibility of new romance with her hunky childhood flame, Trace Riley (Jesse Metcalfe), a songwriter.
Naturally, the show is set in the titular Chesapeake Shores, Maryland, a completely fictional town. With that in mind, where does the show "Chesapeake Shores" really film?
Oh! Canada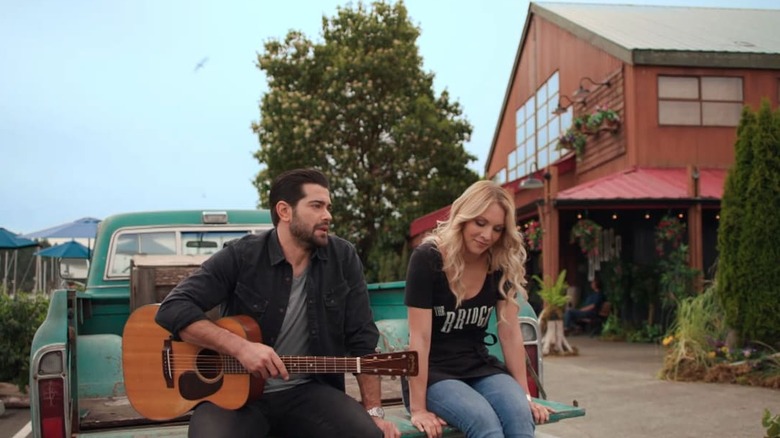 Hallmark Channel
This probably isn't a big shocker for fans of dramatic television, but the shores of Chesapeake shown in the show are not a product of the Baltimore area. Rather, they're some of Canada's most photogenic scenery. Yep, according to the Vancouver Tourism Board's official website, the show is shot on Vancouver Island. The small towns of Parksville, Qualicum Beach, Nanaimo, and Nanoose Bay stand in for various American locales. "Chesapeake Shores" isn't unique this way; "Virgin River," set in Northern California, films in Canada, too.
The best part about this on-location shooting choice? It means that fans of the show can visit lots of the places seen on the show, which operate as actual businesses when "Chesapeake Shores" isn't shooting there. For example, the Chesapeake Shores Flower Shop is actually Smithford's Gifts in Qualicum Beach, which doesn't sell flowers but does sell handmade gifts, and you can grab a snack at the physical stand-in for the Chesapeake Shores Town Square Cafe; in real life it's Bailey's in the Village Cafe, also located in Qualicum Beach.