Where Is Malina Weissman From A Series Of Unfortunate Events Now?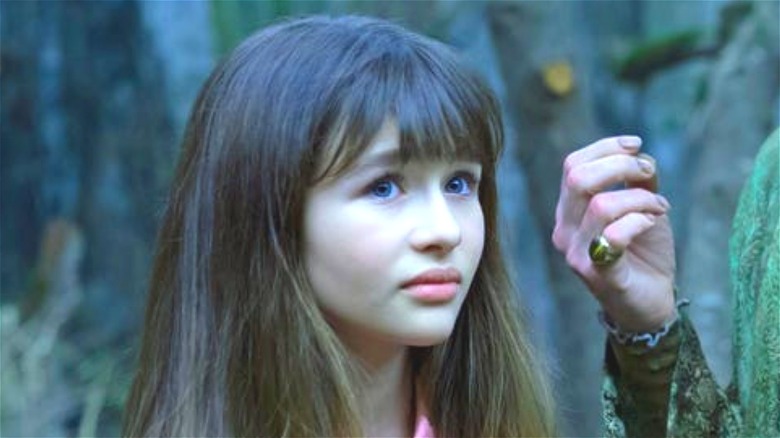 Netflix
Actress Malina Weissman got her start portraying the younger versions of comic book characters in "Teenage Mutant Ninja Turtles" and "Supergirl," but her role as Violet Baudelaire in the Netflix adaptation "A Series of Unfortunate Events" cemented her status as an up-and-coming star.
Based on the children's books by Lemony Snicket, the show follows the three precocious Baudelaire orphans as they try to solve the mystery of what happened to their parents while surviving the unpredictable Count Olaf (Neil Patrick Harris). As the eldest sibling, Weissman's character is often tasked with coming up with escape plans and caring for her little brother and sister.
"A Series of Unfortunate Events" ran for three seasons, ending in January 2019. This marked Weissman's first time as a main cast member for a TV show. In a 2019 interview with BUILD, she said that Violet has been her favorite role and that the character is "definitely someone I look up to."
So, where is Malina Weissman now?
A series of laidback events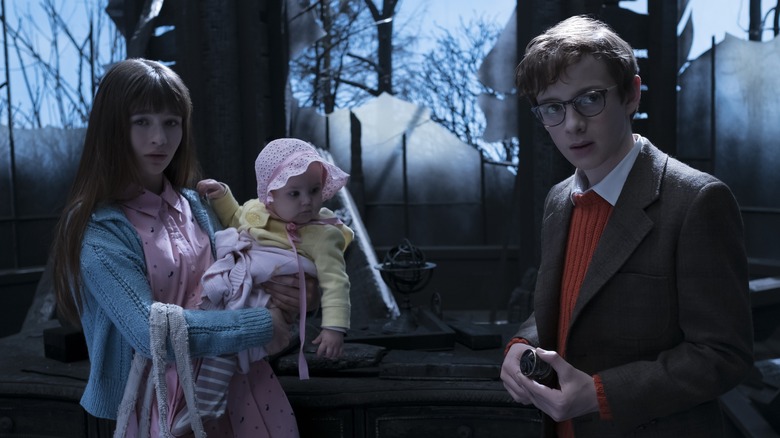 Netflix
In May 2020, the "A Series of Unfortunate Events" actress read "The Very Noisy Night" by Diana Hendry for Gotham Reads. The read-aloud video series began at the onset of the COVID-19 pandemic in March 2020 to help educate and entertain children while they were at home.
Since the acclaimed Netflix series ended, Weissman has seemingly taken a break to focus on finishing high school and spending time with friends. In an interview with PIBE Magazine, she explained that she enjoys living and growing up in New York as a semi-normal teenager.
What's next for the young star is unknown, but she has expressed interest in directing a movie or show. "My dream is to become a director," she said during the BUILD interview. She's not sure what she wants to direct just yet (though she did hint at a murder-mystery project in the interview), but she's always writing down ideas and thinking about what she enjoys watching as inspiration.