The R-Rated Star Wars Horror Movie Scott Derrickson Wants To Make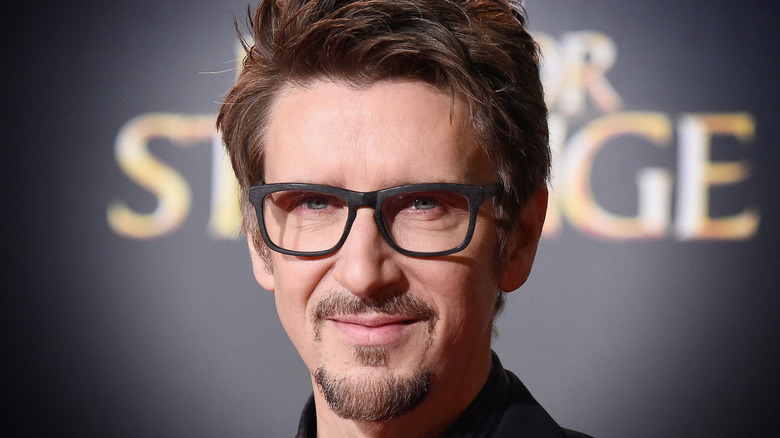 Frazer Harrison/Getty Images
The "Star Wars" franchise is an ever-present pop-culture juggernaut that offers plenty of scope for storytelling. The iconic franchise's rich history and mythology allow filmmakers to explore a multitude of time periods and corners of the galaxy far, far away, which theoretically opens the door to stories that can exist independently from each other.
However, Lucasfilm and Disney don't hand out "Star Wars" projects to just anyone. Therefore, some of the more interesting "Star Wars" movies that get discussed by some really talented folks are nothing more than hypothetical ideas that we can only ever dream about seeing on the screen.
From Guillermo del Toro's proposed Jabba the Hutt mobster saga (via Yahoo! Entertainment) to a standalone movie about the droids, some unique ideas for "Star Wars" flicks have been brought up throughout the years. However, it's highly unlikely that any of them would be darker than director Scott Derrickson's ("Sinister," "Doctor Strange") idea for a one-off movie set in the most despair-inducing recesses of the galaxy.
Scott Derrickson wants to make a Hoth movie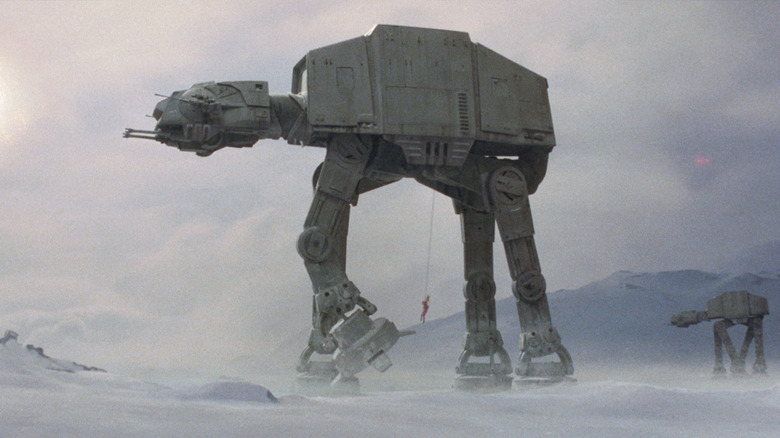 Lucasfilm/Disney
Having helmed "Doctor Strange," Derrickson is no stranger to injecting some of his trademark horror flavor into the Disney's tentpole franchise. That being said, his idea for a "Star Wars" film might be too dark for the House of Mouse's family-friendly sensibilities. Let's not forget that his terrifying vision for the "Doctor Strange" sequel may have led to him stepping down from the director's chair a while back.
As Movieweb points out, Derrickson wants to make a cosmic horror movie that's inspired by the classics, and one that wouldn't interfere with the franchise's established legacy until now. "I would make 'Hoth,' an R-rated frozen planet horror film in the vein of 'The Thing' or Lovecraft's 'In the Mountains of Madness,' with zero connection to any previous characters or storylines."
Hoth is a cold, remote and desolate planet, thus making it an appealing setting for a horror story in the vein of Lovecraft and John Carpenter's most notable offerings. However, considering that previous "Star Wars" on-screen projects have only flirted with horror rather than full-on embraced it, don't expect this idea to come to fruition any time soon.