The Underrated Adam Driver Dramedy You Can Catch On Amazon Prime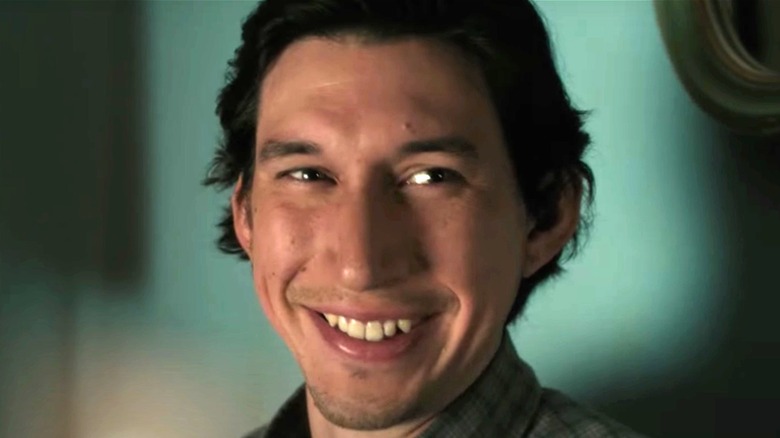 Amazon Studios/Bleecker Street
Within the last few years, actor Adam Driver has pretty much become a household name. Acting for over a decade now, Driver's breakout role was as the erratic yet passionate Adam Sackler on the HBO series, "Girls," which he acted in for the show's six seasons. In the latter years of "Girls," Driver began pursuing more film roles and garnered widespread attention when he took on the role of Kylo Ren in the "Star Wars" sequel trilogy films, beginning in 2015.
Additionally, Driver has acted in acclaimed films, such as 2018's "BlacKkKlansman" directed by Spike Lee and 2019's "Marriage Story," directed by Noah Baumbach — both of which earned him an Academy Award nomination, the former for a supporting role and the latter for a leading role. He also has several in-the-works or upcoming films, including Leos Carax's Cannes hit "Annette" and Ridley Scott's highly anticipated "House of Gucci."
Driver definitely has a ton of recognizable film titles to his name, but there's one film, which came out in between two of his most popular films, "Star Wars: The Force Awakens" and "Star Wars: The Last Jedi," that you likely missed. The indie dramedy "Paterson" was released to theaters at the end of 2016, after a May Cannes premiere, to positive reviews (it has a very high 96% Tomatometer on Rotten Tomatoes). Despite its positive reception, the film has pretty much flown under the radar — making it the perfect next watch for Driver fans who may have missed it.
Paterson is a quiet, thoughtful, and compelling film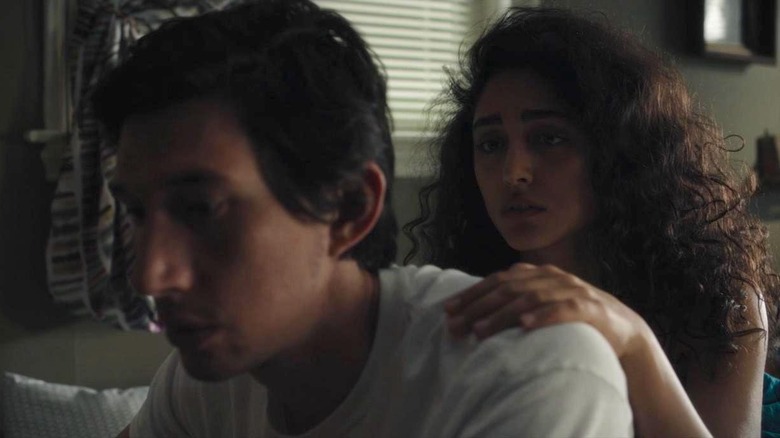 Amazon Studios/Bleecker Street
Written and directed by Jim Jarmusch, "Paterson" spans one week, following the everyday life of bus driver and aspiring poet Paterson (Driver), who lives in Paterson, New Jersey with his wife, Laura (Golshifteh Farahani) and their dog, Marvin. Paterson's days largely look the same — going to work and writing poems when he has small breaks, walking Marvin after work and getting drinks at his local bar — until a small incident throws a wrench in his poetry writing.
The film was praised by critics in almost every aspect, with special attention paid to both director Jarmusch and Driver himself in the leading role. In a 5/5-star review, the San Diego Reader wrote, "A filmmaker telling his story in pictures and the limitlessness of control he brings to his art. What more can one ask of cinema?" Turning to Driver's performance, Time wrote, "Driver is turning out to be one of the finest actors of the moment, an understated star with a great, non-movie-star face. This is a wonderful performance."
Time Magazine turned out to be correct about Driver's stardom, so, if you haven't yet, it may be worth checking out "Paterson" to see him in the role that led to the magazine's prediction. "Paterson" is currently available to watch on Amazon Prime.