What If...? Creators Reveal What It Was Really Like Working On Chadwick Boseman's Last Project - Exclusive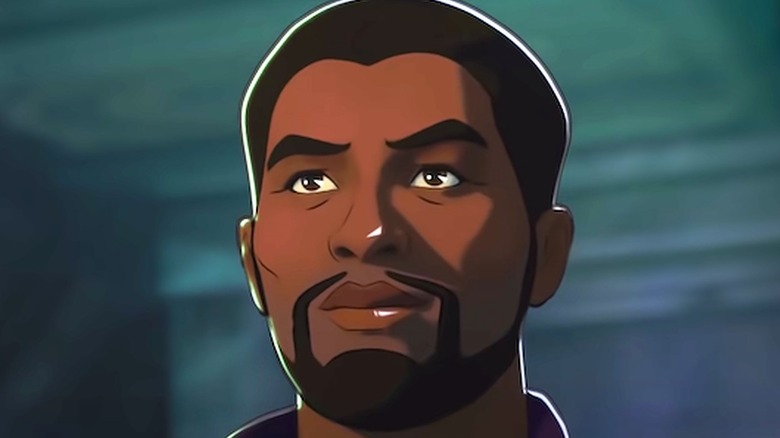 Disney/Marvel Studios
When Chadwick Boseman took on the role of King T'Challa, aka the black Panther, in the Marvel Cinematic Universe, he launched a legacy that's become larger than the entire multiverse and fans won't forget Boseman's work any time soon. The second episode of "What If...?," unveils Boseman's final project before his tragic and unexpected death in 2020. In an exclusive interview with Looper, "What If...?" head writer A.C. Bradley and director Bryan Andrews opened up about working on Boseman's final project and his lasting legacy.
"I have a sad privilege of writing some of Chadwick Boseman's last lines in the MCU," Bradley said. "He does appear in a couple more episodes later on in the season. But Episode 2 is the one that is built around him and the character of T'Challa." 
When asked whether or not they would change anything knowing that "What If...?" would be Boseman's last project, she said, "Honestly, if we knew, we would have done all 10 episodes all about T'Challa, and we would have hung out with him every day we could have. He was amazing. And I only spent maybe four hours with the man, and he made a great impact."
"His love of the character, it was paramount," Bradley continued. "But he understood the importance of a character like Black Panther — that younger generations today, how crucial it is for them to see a Black superhero standing shoulder to shoulder with the likes of Captain America and Iron Man and how we need more of that. We need more diversity in our films, in front of the camera, behind the camera, everywhere. Because let's be honest, our audience is diverse."
The one true Black Panther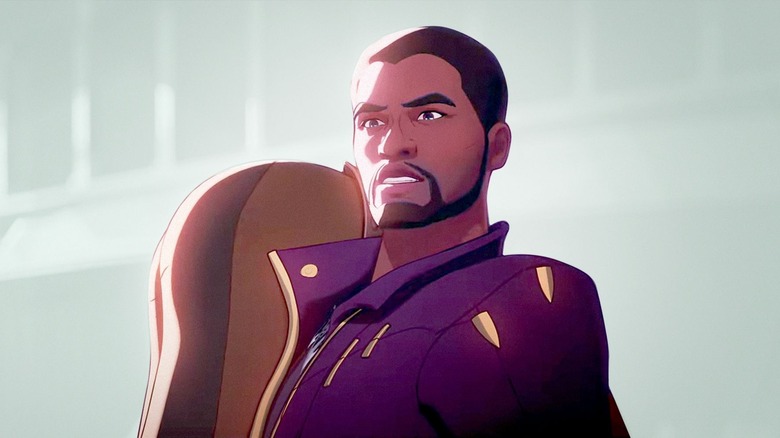 Disney/Marvel Studios
Director Bryan Andrews was on the same page, recalling Boseman's excitement to tackle the project. "You know, he was excited about it. He liked the prospect of playing this version of T'Challa that didn't have the weight of the crown on him," Andrews said. "And you can get a little jokey, a little fun, a little flirty with the on-again, off-again love interests, and stuff, but still in his core, and the soul of that young man, that 8-year-old or 9-year-old who gets taken by Yondu, it's still, he still has all of the things that will be eventually the T'Challa that we know and the whole notion of like, 'Oh, well you remove that person, and to bring them to the greater galaxy, they don't get crushed by that galaxy.'"
"The galaxy starts changing because of him — the bright shining star, in a galaxy of billions," Andrews added. "It's so dang true, and for us, that was an important sentiment to state just because that's how we feel about T'Challa. And that's how we felt about Chadwick, not even knowing where it was going with him, but also he saw that to a certain degree. He wanted to bring that forth to an audience so we can have a slightly different version of T'Challa."
Boseman's light in the darkness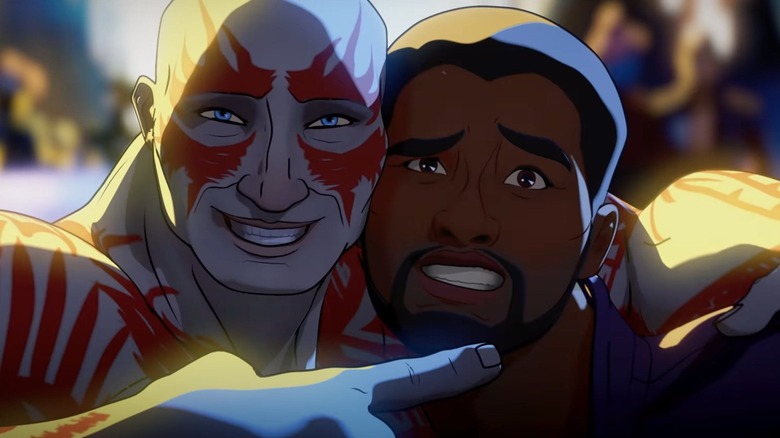 Disney/Marvel Studios
Above all, as Bryan Andrews noted, Chadwick Boseman and T'Challa live on in their legacy. "And T'Challa lives on in the multiverse," he confirmed. "He's out there. The great man Chadwick Boseman may be gone from us, but is he ever truly gone as long as you know, we remember? He left quite a legacy. And so we have to take some sort of comfort in that. Otherwise, despair would be too great. We can't let ourselves despair."
Andrews hope fans remember Boseman fondly and don't focus on grieving. "I just hope they have a certain degree of joy, don't get lost in the sadness, and just remember who he was and enjoy this new ride with this character that we all love so much. Hopefully, just get the feels, the warm feels, and it's going to be, it's okay. It's going to be okay. You know, he did a lot of great stuff, and his memory is still alive, and that's great."
Fans can see Boseman's episode of "What If...?" now streaming on Disney+.