The Real Reason Green Lantern's Director Won't Make Comic Book Movies Anymore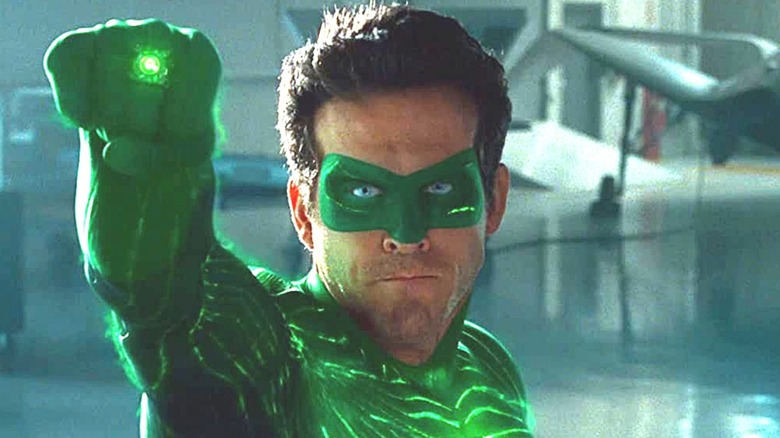 Warner Bros. Pictures
Hollywood studios continue to churn out tentpole movies with staggering proficiency, but for every massively successful blockbuster they release, there are plenty of other films that go on to fail at the box office. Some of these financial failures are, of course, more well-known than others, but few big-screen flops have achieved the same level of infamy that "Green Lantern" has. Produced on a budget of $200 million and released in the summer of 2011, the Ryan Reynolds-starring superhero vehicle was overwhelmingly panned by critics and audiences alike upon release and went on to earn a mere $219 million in worldwide ticket sales.
"Green Lantern" clearly remains a sore spot for Reynolds, who has hardly been shy about the film's many issues over the years. The same goes for the film's director, Martin Campbell, who landed the gig after directing a string of fairly strong films, including a pair of hit James Bond flicks with 1995's "Goldeneye" and the stylish 2006 franchise reboot, "Casino Royale." As it is, "Green Lantern" remains a black mark on Campbell's otherwise solid filmography, and in a recent interview, the filmmaker admitted the blockbuster's failure was partly the result of him not being the right director for the job. He even further admitted that he's unlikely to ever helm another superhero flick.
Martin Campbell says comic book movies aren't really his thing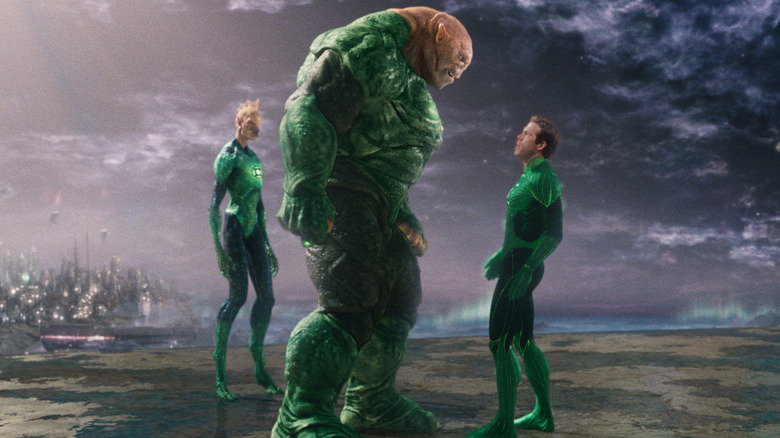 Warner Bros. Pictures
Martin Campbell's newest "Green Lantern" comments came during a recent Screen Rant interview, with the director admitting that he shouldn't have made the 2011 film because he's not really a superhero guy. "The film did not work, really. That's the point, and I'm partly responsible for that. I shouldn't have done it," Campbell said before later adding, "Superhero movies are not my cup of tea, and for that reason, I shouldn't have done it."
Indeed, it seems the experience has soured Campbell on the prospect of ever returning to the superhero genre. The director made that crystal clear in a recent Reddit AMA promoting his new film "The Protégé," where the subject of "Green Lantern" came up frequently. When asked if there was ever a chance of a "Green Lantern" sequel being made, Campbell responded, "Over my dead body," and in the same thread, said that he'd never attempt to direct a Marvel or superhero movie again, writing, "I f****d it up once, never again."
One has to admire Campbell's insistence on putting the failure of "Green Lantern" largely on his own shoulders, but he did admit in the same AMA that he and Warner Bros. were hardly on the same page during the film's production. In fact, when Campbell was asked about the biggest production battle in his career, he bluntly responded, "With Warner executives, over 'Green Lantern.'" Given what we know of how Warner Bros. interfered with Zack Snyder's "Justice League" and David Ayer's "Suicide Squad," it's hardly surprising to learn that Campbell's experience with the studio was a difficult one.