The Surprising Movie Matthew McConaughey Calls His Best Film Role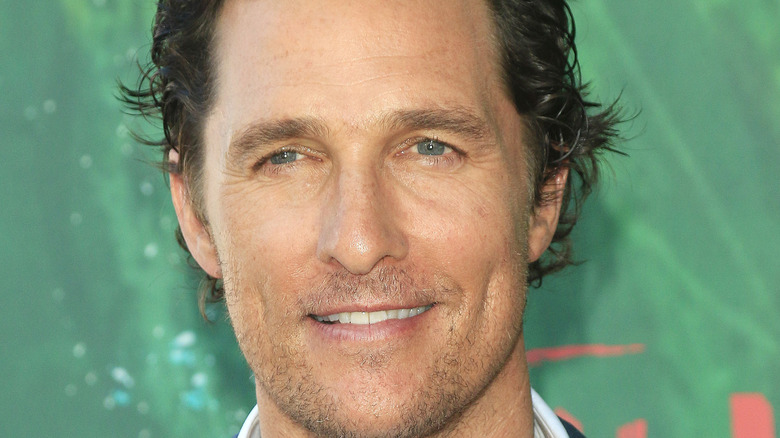 Shutterstock
Since the early 1990s, Texan titan Matthew McConaughey has been a staple of American cinema and television. Whether he's cracking cases as Rust Cohle in HBO's "True Detective" or charting the stars in "Interstellar," McConaughey has a reputation for delivering top notch performances while in front of the camera (via IMDb). After 30 years of acting, there's plenty more performances to pick from. That said, not all of McConaughey's roles were created equal. Even with his extended list of credits (72 at the time of this writing), there's at least one part McConaughey has admitted to liking more than others.
In an interview with Jeff Bridges on Variety's "Actors on Actors" show, the laid back leading men had a deep conversation about which of their iconic roles the two love the most. Bridges was forthcoming about his love for Jeff "The Dude" Lebowski, the bathrobe-sporting protagonist of the Coen Brothers classic, "The Big Lebowski." In particular, he embraces the constant adoration his fans show for the character. McConaughey revealed his own preferred performance, citing a similar role in his breakout film "Dazed and Confused."
Why Wooderson remains McConaughey's favorite role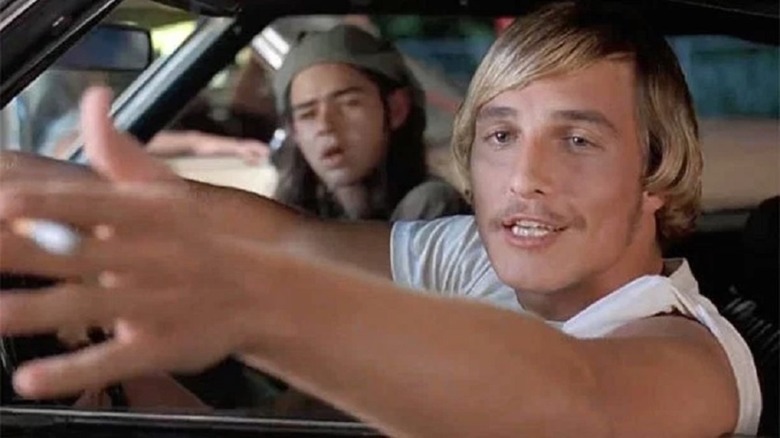 Gramercy Pictures
An ode to the lives of rebellious teens of the 1970s, "Dazed and Confused" is packed with a loveable cast of stoners, lowlifes, and mischief makers. Of this motley crew, Matthew McConaughey's character, David Wooderson, stood out like a sore thumb (in a good way). Like The Dude, Wooderson is an adult slacker who's more interested in kicking back than anything else. The core difference, however, is that Wooderson hangs out with and dates high schoolers despite being much older. Despite his grossness, Wooderson's insane arsenal of quotes made him a movie legend that kickstarted McConaughey's career.
Wooderson had an appeal that few other characters could match. He turned the same word repeated three times ("alright, alright, alright"), delivered with McConaughey's trademark Texas twang, into nothing less than an iconic quote. It's also clear McConaughey appreciates how much fans love Wooderson.
"There are some people that go, 'Oh I'm tired of them asking me to play my greatest hits ... Would you please see me for what I'm doing now?'" McConaughey told Bridges. However, he sees his particular situation differently. "I have some people come up to me and say the first line of a 'Dazed' line, and I'll say the second half back. And that's my favorite fans."