The Fornell Theory That Would Change Everything On NCIS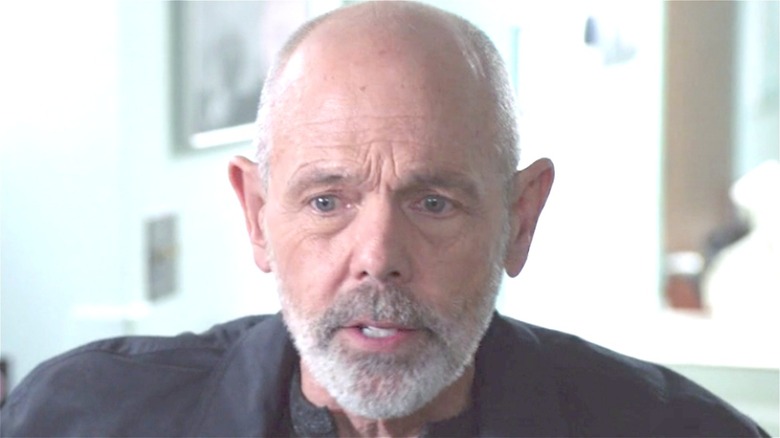 CBS
The 18th season finale of "NCIS" was about as earth-shattering as expected when it aired on May 25, 2021, setting up as it did the series departure of Ellie Bishop (Emily Wickersham) as she goes off to an undercover mission and the end of Leroy Jethro Gibbs (Mark Harmon) as a regular cast member. As fans are aware by now, reports say that Harmon will only be back next season in a limited capacity, and the yet-unexplained explosion on his newly-built boat at the end of the Season 18 finale will hopefully lead to enlightenment about where the series' leading man will end up.
Until Season 19 debuts on September 20, fans won't know what the true situation is. But that doesn't mean they won't speculate in the meantime. A new theory has been fueled by "NCIS" showrunner Steven D. Binder himself, in a tweet from August 7 in which he issued a long-delayed response to a May question from a viewer about the return of Tobias Fornell (Joe Spano). "How about this? I am pleased as punch to confirm for you that Fornell will be appearing soon. #joespanorocks," the showrunner said in bold type. How does this relate to Gibbs' fate?
Many fans seem to think Gibbs made himself disappear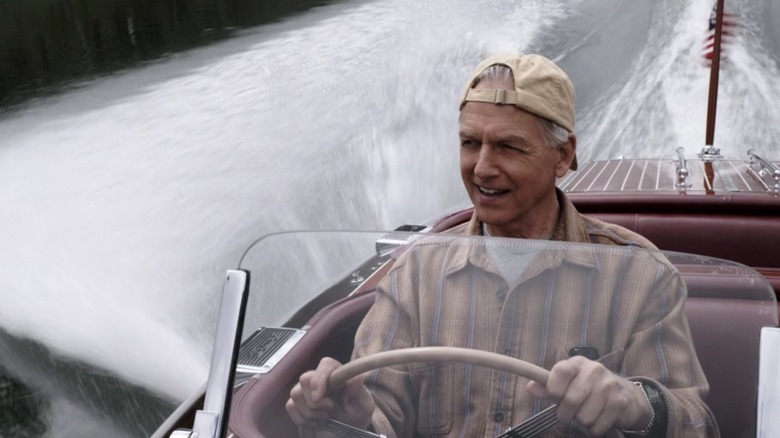 CBS
This new theory says that Gibbs himself is responsible for the explosion on his zippy little speedboat, called Rule 91. It comes from a clue posted by the NCIS Twitter account, which loves to give cryptic hints to fans and has been doing so in the run-up to Season 19. On July 27, the account posted an image of three boat emoji, implying that maybe Rule 91 has a couple of doppelgangers (although it could also just refer to the fact that Gibbs has maybe built three separate vessels). "I think Gibbs rigged his own boat," user @JoanneW90202233 speculated. In reply, @Diva_on_Wheels postulated that he might be doing it to help Bishop out on her undercover mission; they aren't the only one theorizing this in the face of the actress' less-than-satisfying sendoff, even though Wickersham has confirmed her exit (via CNN). 
@sa_mich95 wrote their father has a theory that Gibbs will go missing next season to allow the search for the serial killer to continue while Harmon takes time off. In another post, showing Harmon and Wickersham together, Twitter poster @lankelangley pointed out in accordance with this idea, "he needed to disappear... he's on the trail of something and the only way to sort it — you'll see." 
Where does Fornell come in?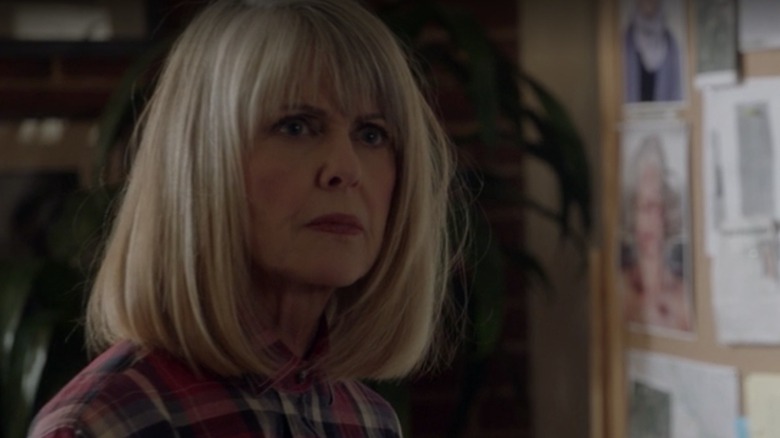 CBS
If Gibbs is faking his own death in order to continue an investigation, the Daily Express theorizes, he might need an ally to keep him in the loop while smoothing over inconsistencies that might crop up as authorities try to figure out what happened to him. Who better than Fornell? He's an old friend who has been a recurring character in the series ever since its premiere way back in 2003. Gibbs trusts him, and he's got those FBI connections, and if anyone will know what Gibbs is up to, it'd be Fornell, right?
Of course, there are other theories. Fornell could be returning just to track down his old friend after his disappearance. After all, in TV land, it's always possible the character has developed amnesia and needs help (which has also been presented on Twitter as a theory for Gibbs' future). He could also be trying to figure out who the actual culprit is in the boat explosion. If it's Marcie Warren the journalist (Pam Dawber, Harmon's real-life wife), for example, as some fans are wondering about, Fornell might be a good person to bring her to justice. 
In any case, it's clear that the higher-ups and CBS know that, since Harmon is really not going to be around for part of the series, they need to fill in that gap somehow. They've done so by adding a few new characters, portrayed by Gary Cole and Katrina Law (via Deadline), so it doesn't seem at all strange that they might also draw on a well-liked veteran to bring some continuity and intrigue to the series going forward. When Season 19 finally arrives, fans will hopefully get the answers they are seeking.