Field Of Dreams Series - What We Know So Far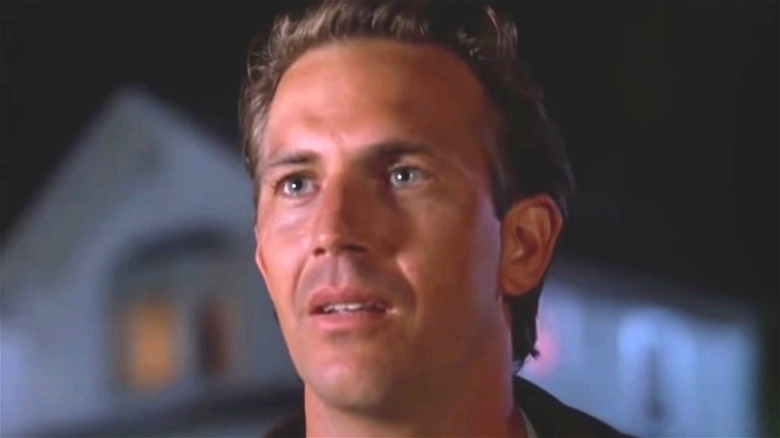 Universal Pictures
On August 16, 2021, Deadline reported that NBC's streaming platform, Peacock, ordered a TV series based on the 1989 Kevin Costner baseball drama "Field of Dreams," about an Iowa farmer who builds a baseball field in his cornfield to attract the ghosts of the game's greatest legends.
It might seem surprising that a baseball movie from over three decades ago is now getting the remake treatment. But for some baseball fans, "Field of Dreams" never really goes out of style. Given the sport's long and storied history, it's arguably the sport most suited for nostalgia. As a film, "Field of Dreams" is a celebration of that nostalgia. On top of that, on August 12, 2021, Major League Baseball staged a "Field of Dreams" game in an actual Iowa cornfield between the New York Yankees and the Chicago White Sox, in honor of the movie. It was the first MLB game played in the state, and it was the most-watched MLB broadcast since 2005.
The success of that broadcast — coupled with the film's lasting popularity – convinced Peacock to greenlight a "Field of Dreams" series. Here's everything we know so far about the upcoming "Field of Dreams" TV show.
What is the release date for Field of Dreams?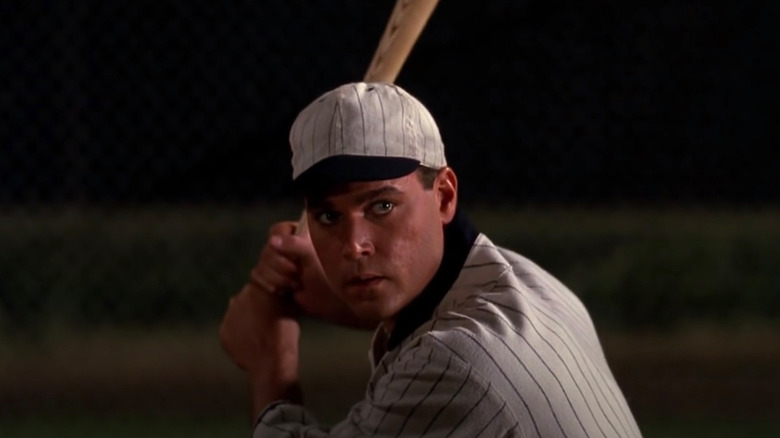 Universal Pictures
At this point, Peacock hasn't yet announced a release date for the "Field of Dreams" TV show, but we can make an educated guess based on Peacock's programming schedule. Peacock shows usually need around six months between the end of production and their series premiere — one recent Peacock show, "Rutherford Falls," began production in September 2020 and premiered on April 22, 2021.
But one complicating factor is that a "Field of Dreams" TV series will most likely premiere during the Major League Baseball regular season, which runs from April to September under non-pandemic circumstances — the "Field of Dreams" movie premiered on April 21, 1989, just a few weeks after MLB Opening Day. While it's certainly possible that the show could premiere sometime during the 2022 MLB regular season, production would have to start soon for that to be realistic. It's much more likely that the "Field of Dreams" series will premiere during baseball season 2023. 
Who is in the cast of Field of Dreams?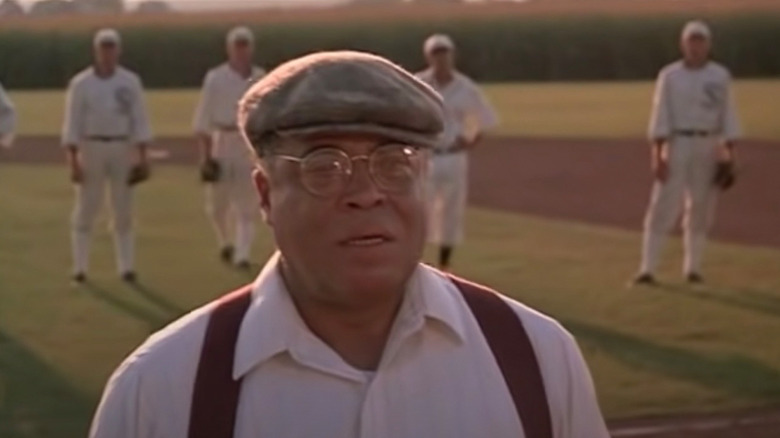 Universal Pictures
Peacock also hasn't announced any cast members for the upcoming "Field of Dreams" TV series. It's too early for casting announcements to appear in trade publications — usually, that happens closer to the start of production — and it's even too premature to speculate on which characters might appear in the show. As noted below, the "Field of Dreams" show won't be a straight adaptation of the movie but a reimagining.
So far, the only announced names connected to the series (via Deadline) are Michael Schur, who will be writing the series as well as executive producing, along with Lawrence Gordon of Universal TV, plus David Miner and Morgan Sackett. Schur has previously created and executive produced "The Good Place" and "Parks & Recreation" and was a writer/producer on the American version of "The Office." He's also an avid baseball fan, having co-created the snarky baseball blog firejoemorgan.com.
What is the plot of Field of Dreams?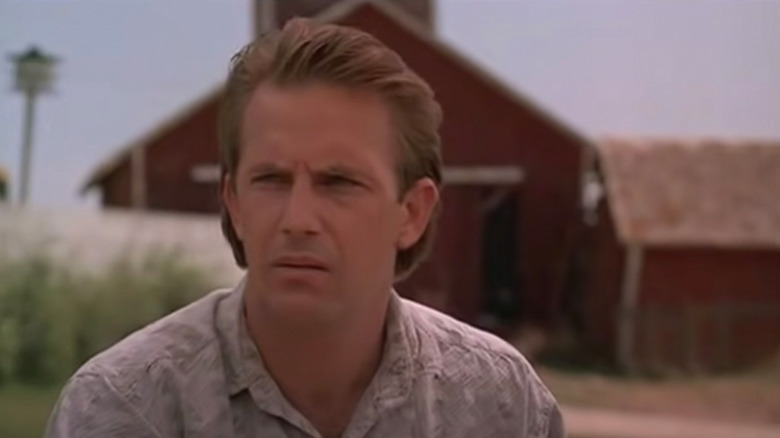 Universal Pictures
Unlike the release date and the casting, the plot of the "Field of Dreams" TV series is a little clearer, but not by much. Deadline reported that the show will "reimagine the mixture of family, baseball, Iowa and magic that makes the movie so enduring and beloved."
Both the movie and the novel it was based on, W.P. Kinsella's 1982 classic "Shoeless Joe," follow a similar story: Ray Kinsella, a baseball-obsessed Iowa farmer, begins hearing a ghostly voice encouraging him to build a baseball field in his cornfield. He does this as a way to reconnect with his late father, a fellow baseball fanatic who came up just short of making the major leagues. After building the field, Ray embarks on a road trip to various living people who never got to live out their baseball-related dreams.
Based on the TV show's description, the story could go in any number of ways. It's possible the story will involve an older Ray Kinsella, or possibly his now-grown daughter, Karin Kinsella. It's also possible that the TV show won't involve the Kinsella family at all. But it's probably a safe bet to assume that a ghost is going to tell someone to build a baseball field in an unlikely location.