The Obi-Wan Kenobi Series Has Hit A Huge Production Milestone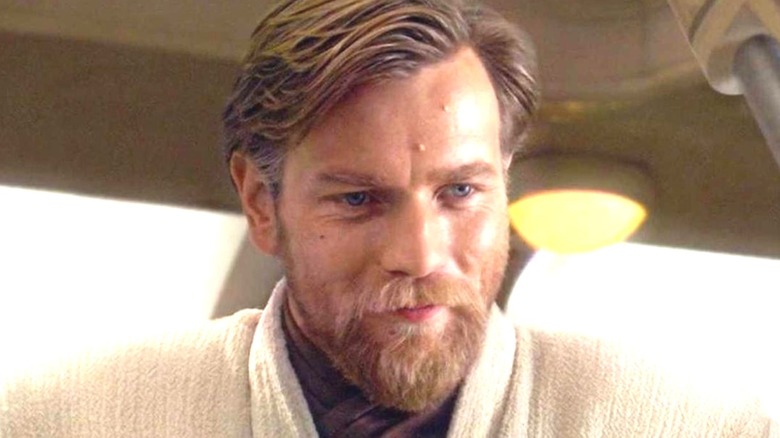 20th Century Studios
Ever since Disney acquired "Star Wars," there has been a frankly dizzying amount of rumors about upcoming "Star Wars" projects. And the runaway success of 2019's "The Mandalorian" on Disney+ meant that it was only a matter of time until we could enjoy a whole lot more "Star Wars" on the small screen. "The Bad Batch" premiered on the streaming platform earlier this year, and it will be followed by the "Mandalorian" spinoff "The Book of Boba Fett," which will premiere in Dec. 2021. Looking ahead to 2022 and beyond, there will be a third season of "The Mandalorian" as well as two more spinoffs, "Ahsoka" and "Rangers of the New Republic" — unless the latter is actually dead, if rumors and reports from earlier this year are to be believed. Meanwhile, there are also upcoming shows about Lando Calrissian and Cassian Andor. Plus, all of those projects don't even include the many future movie projects in development (via Variety).
And then there's the upcoming Obi-Wan Kenobi series, which has been among the most anticipated projects since Disney's purchase of Lucasfilm in 2012. Originally envisioned as a standalone movie, the Obi-Wan show will see Ewan McGregor reprise his role as the wizened Jedi Master from the three prequel films. The story will take place ten years after the events of "Star Wars: Revenge of the Sith," and will follow a middle-aged Obi-Wan Kenobi on Tatooine as he watches over a young Luke Skywalker from afar.
Fans have been waiting for an Obi-Wan project for nearly a decade. And today, that project just took one step closer to reality.
That's officially a wrap on the Obi-Wan Kenobi show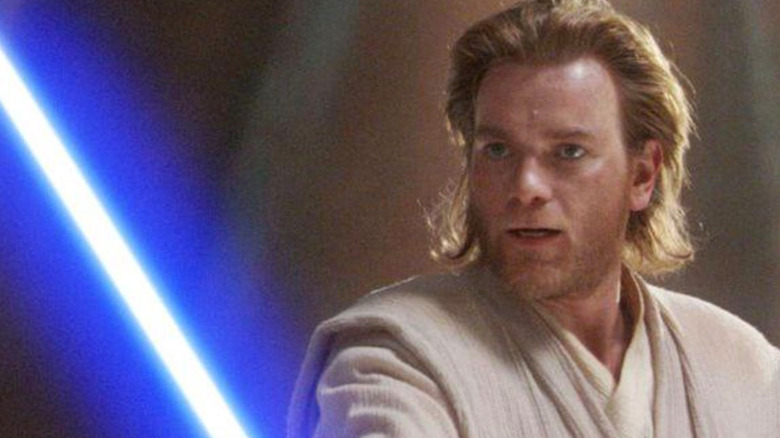 20th Century Studios
On Aug. 16, 2021, LRM Online reported that the Obi-Wan Kenobi show has officially wrapped production on its first season of filming. The report was confirmed by the Bespin Bulletin "Star Wars" news site, and by Cinelinx editor-in-chief Jordan Maison.
This announcement comes one day after The Bespin Bulletin reported that cast members Rupert Friend, Sung Kang, Indira Varma, and O'Shea Jackson Jr. had all wrapped filming their scenes. Their roles haven't yet been announced — so far, besides McGregor, the only announced castmembers are more familiar actors reprising their roles from the prequels: Darth Vader (Hayden Christensen), and Luke's Aunt Beru (Bonnie Piesse) and Uncle Owen (Joel Edgerton).
Unfortunately, Disney hasn't yet announced a release date for the Obi-Wan TV series beyond "2022," but we can make an educated guess as to when the premiere might be. Based on "The Mandalorian's" production timetable, it usually takes Disney six to seven months between the wrap of filming and the season premiere. Unless the Obi-Wan show is the exception, that would put its premiere sometime during Spring 2022.