The One Role Jason Momoa Refuses To Talk About At Home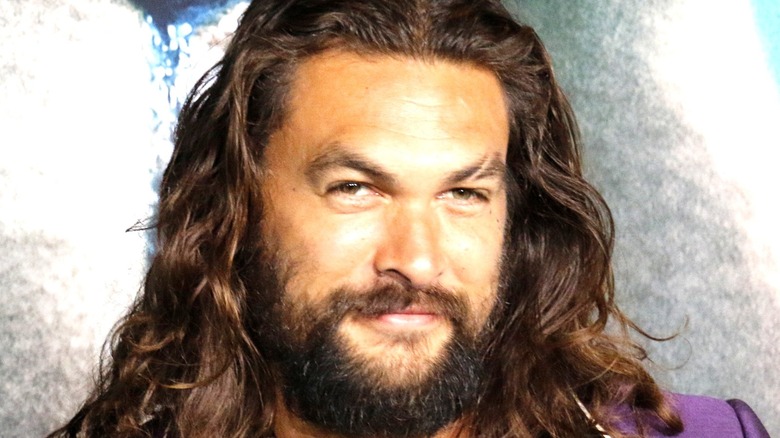 Shutterstock
Jason Momoa has joined the ranks as one of the most celebrated action stars of our time. Though he's been in the business since 1999, the star had his breakout role on the iconic "Game of Thrones," playing Khal Drogo. Since then, Momoa has made a name for himself in another popular franchise, starring as Aquaman in the DC Extended Universe, as well as in films like "The Bad Batch, "Sweet Girl," and "Conan the Barbarian." Later this year, fans will also get to see him in the hotly-anticipated "Dune" remake.
Momoa's start, though, was less action hero and more teenage heartthrob, starring on "Baywatch" spin-off "Baywatch: Hawaii." The young Momoa's good looks and muscular physique made him the perfect fit for a show centered around scantily-clad lifeguards. However, Momoa, now a father, has a much different perception of the infamous beach drama, preferring to keep the works mentioned at home a bit more family-friendly.
Jason Momoa's kids aren't allowed to watch him on Baywatch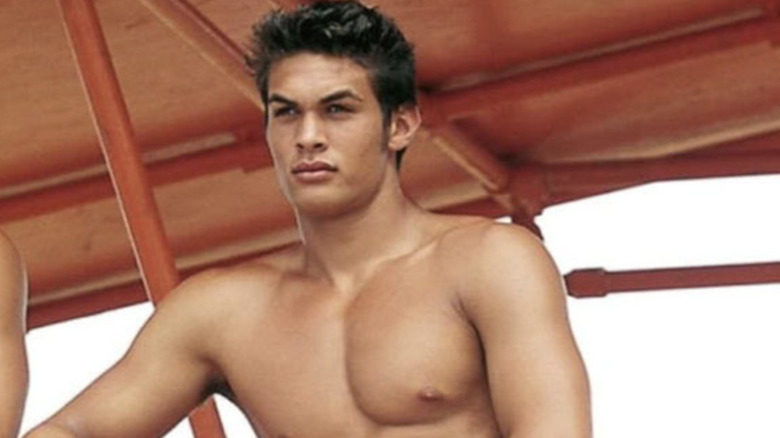 Fremantle
In an interview with popular Australian radio show Fitzy and Wippa, Jason Momoa revealed that "Baywatch" is strictly off-limits at home. Momoa, who has two children with wife Lisa Bonet, told the show (via CinemaBlend) they "don't say the B-word at home," referring to "Baywatch." "We hide all of that, mate. We don't talk about those words. The B word's not going to happen." 
The actor, whose résumé is full of very violent and sexually explicit roles, elaborated on the house rules for watching dad's work, saying his kids are "not going to watch 'Game of Thrones' either, even though it's fantastic. There's just stuff that you just — you know they can't watch 'Conan'."  
Momoa's kids, 14-year-old Lola and 12-year-old Nokoa-Wolf, will have to settle watching their dad save the world as Aquaman for now. They've even had the chance to get in on the action, too, joining their dad on the set of "Justice League." 
"Wolfie's worn the [Batman] cowl and [Lola's] worn the tiara from 'Wonder Woman,'" Momoa told Fitzy and Wippa (via Yahoo!). "I think the kids are really happy." 
If we got to grow up on the set of some of the biggest superhero films ever, we'd be pretty happy, too.