Who Is The Actress In The Smirnoff Vodka Commercial?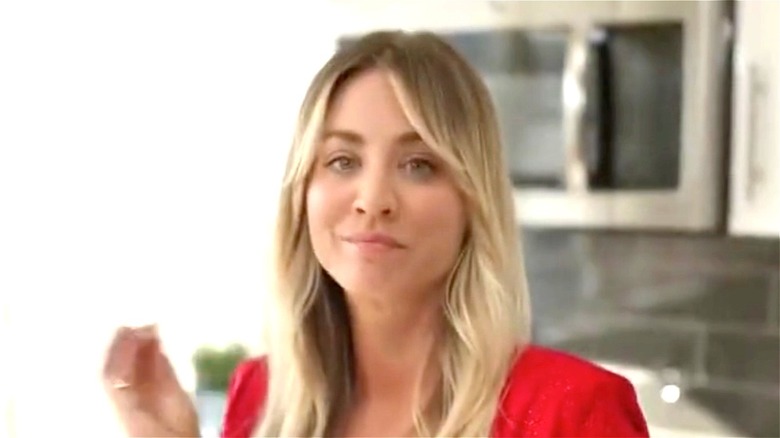 Smirnoff
With a smile and a skip in her step, the star of Smirnoff's "Vodka for the People" commercial struts around in a sparkling, ruby-red gown as she makes sure partygoers have drinks in their hands. She refills drinks, shakes cocktails, and garnishes glasses with fresh fruit as an upbeat Pitbull song repeats the mantra, "I don't know about you, but I feel good."
"Sometimes you just gotta give the people what they want," she says with a knowing look just before joining a rooftop dance party at the end of the commercial. She's an effortlessly chic hostess, and everyone knows it.
The vodka brand has partnered with influencers like Toddy Smith, Alyssa Edwards from "RuPaul's Drag Race," Laverne Cox from "Orange Is the New Black," and Tyler Cameron from "The Bachelorette." Their latest ambassador is best known for starring in sitcoms.
So, which actress is serving Smirnoff No. 21 vodka in this commercial?
From cheesecake to vodka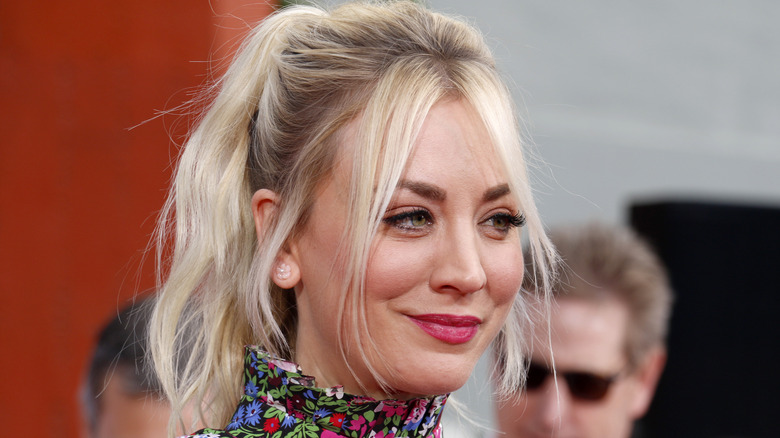 Shutterstock
Kaley Cuoco is an actress, animal advocate, and ambassador for Smirnoff No. 21 vodka. The star is best known for her role as Penny, a Cheesecake Factory waitress and aspiring actress, on the CBS sitcom "The Big Bang Theory."
Currently, she portrays Cassie Bowden on HBO Max's "The Flight Attendant," where she's also an executive producer, and plays the titular role in the animated series "Harley Quinn." In the past, she starred in shows like "Ladies Man," "8 Simple Rules," and "Charmed."
Collaborating with Smirnoff's social media coordinators, Cuoco played 21 Questions, dished on her favorite selections from the brand, and talked about her various pets. She revealed her favorite cocktail is one of her own creation called the "Cuocotail," a mix of Smirnoff No. 21 vodka — "obviously," — ginger and jalapeño-infused vermouth, cucumber, and a Tajín-coated rim.
When asked why she chose to work with the vodka brand, she said, "I mean, why wouldn't I partner with Smirnoff? They literally have something for everyone."