G.I. Joe Fans Just Got The Best News About Snake Eyes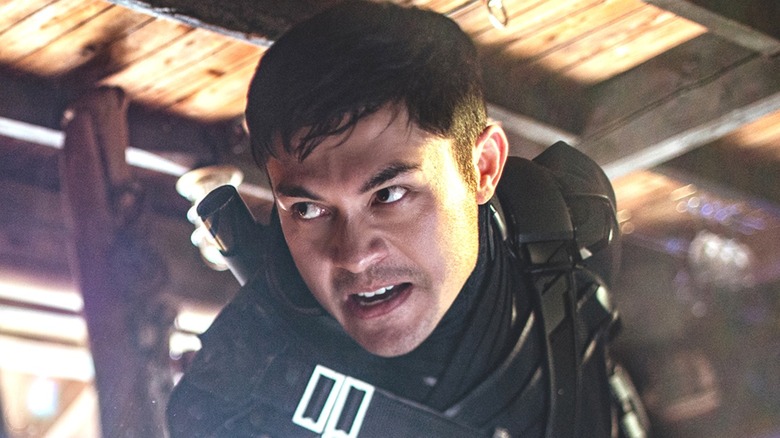 Paramount Pictures
It's been a few years since the "G.I. Joe" universe was last seen on the big screen with "G.I. Joe: Retaliation." Paramount has since revived the franchise via the prequel route with "Snake Eyes," which explores the origins of the team's resident ninja. "Crazy Rich Asians" star Henry Golding plays the titular hero as the film builds a new version of the "G.I. Joe" universe with Andrew Koji as Storm Shadow, Samara Weaving as Scarlett, and Úrsula Corberó as the Baroness.
The film also revolves around the dynamic between Snake Eyes and Storm Shadow before their legendary rivalry in the various "G.I. Joe" movies, TV shows and comics. The future is uncertain for the franchise because "Snake Eyes" didn't exactly bag a huge profit. Any theatrical release in 2021 is obviously risky due to the ongoing global pandemic, but poor reviews for the film definitely didn't help the situation. So far, "Snake Eyes" has only pulled in $35,204,205 worldwide (via Box Office Mojo) against its $88 million budget. Obviously, Paramount can blame that on the pandemic, but it wouldn't be surprising if "Snake Eyes" doesn't get the sequel treatment.
However, there's some good news in all of this for "G.I. Joe" fans.
Snake Eyes gets an early digital release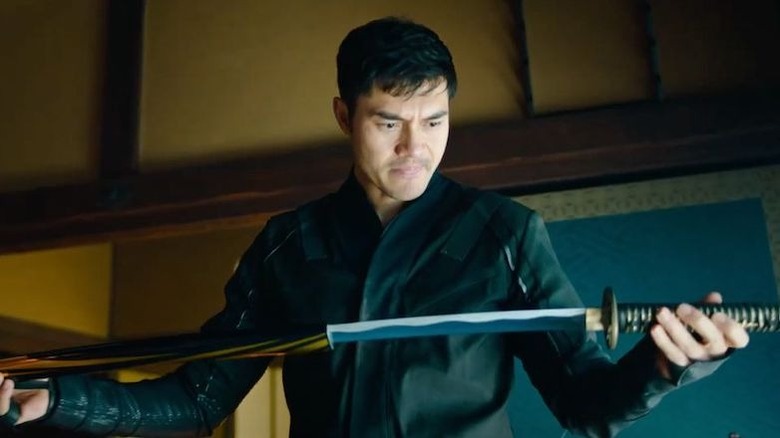 Paramount Pictures
Although "Snake Eyes" only debuted in the U.S. on July 23, the digital VOD release has been pushed forward to August 17, per the film's Twitter account. Paramount has clearly recognized that it's lost out on profits at the box office and has decided to bypass the typical 45-day waiting period to digitally release "Snake Eyes." This tactic might work in the studio's favor if fans realize they can buy or rent the film at home sooner than expected. This makes the film much more accessible for audiences who are still cautious about returning to theaters while the Delta variant continues to spread.
Unfortunately for fans who want to add "Snake Eyes" to their physical collection, it won't arrive on 4K Ultra HD, Blu-Ray, or DVD until later in the fall on October 19, 2021. "Snake Eyes" isn't the only film to pull in disappointing numbers at the box office, as Warner Bros.' "The Suicide Squad" has scraped in $118,084,747 (via Box Office Mojo) against a $185 million budget. Granted, the DCEU movie is still performing better than the latest "G.I. Joe" movie, but neither has made their budgets back.
It's not impossible that the "Snake Eyes" home release could pull in some impressive numbers, but it's not looking good for the "G.I. Joe" universe.