James Gunn Reveals Why We'll Never See An R-Rated Guardians Of The Galaxy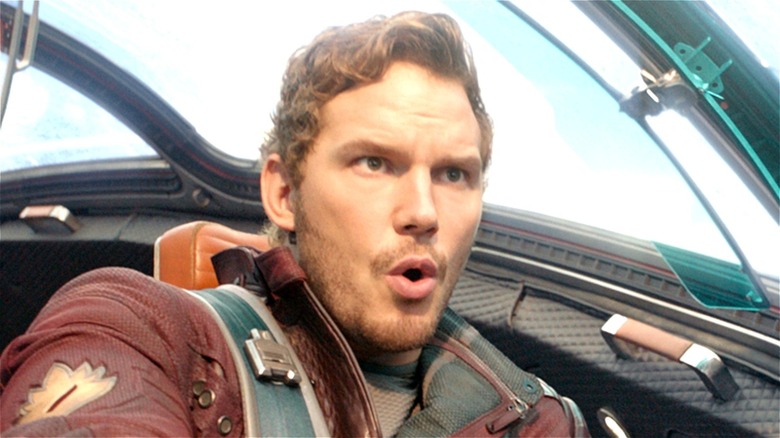 Disney/Marvel Studios
With "The Suicide Squad" now in his rearview, James Gunn is on to the next. The director delivered one of the DCEU's best movies to date, which boasts an impressive 91% on Rotten Tomatoes. This makes it the second-highest-rated movie in the universe behind "Wonder Woman," which has a stellar 93% score. Part of the reason "The Suicide Squad" was such a success was its R-rating, which allowed Gunn the freedom to do whatever he wanted with no restrictions. This was evident in some of the rather gory scenes — King Shark ripping a guard in half — and by the high curse word count.
There's no doubt Gunn knows how to put together an R-rated film, and "The Suicide Squad" was hardly his first. With "Slither" and "Super" on his resume, the director proved he's got what it takes to bring together a well-rounded restricted movie. He's not opposed to doing PG-13 projects, but according to Gunn, it has to be the right fit. He recently admitted that we'd never see an R-rated "Guardians of the Galaxy" and had a great explanation as to why.
James Gunn says Guardians of the Galaxy is for families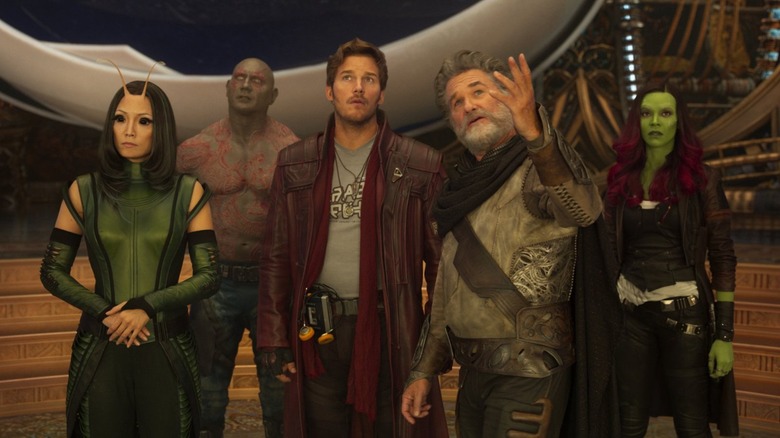 Disney/Marvel Studios
"Guardians of the Galaxy Vol. 3" is on the horizon, but fans of the superhero group shouldn't expect the film to be R-rated given James Gunn's latest success. The director recently chatted with Collider and dished on "The Suicide Squad" and his future projects, where he was asked if only R-rated films were on his horizon. "No, I totally think I could do whatever I think the story requires. I would never do an R-rated Guardians of the Galaxy. It just wouldn't be what that show is. It's for families, and old people love it. It's more like a fairy tale."
We can't argue there. Gunn has given us two wonderful PG-13 "Guardians" films, and now is not the time to change things up. After sharing his thoughts on the MCU movies, he explained why "The Suicide Squad" needed to have its R-rating. "Suicide Squad is something very different than that, and the stakes are different. All of that is different," Gunn added. "But if I were to do say a Shazam movie, which I'm not saying I'm going to do a Shazam movie, I don't think that should be R-rated either. I think if I did that, it would be PG-13. If I did Deadpool, it would be rated R."
Gunn seems to be very dedicated to the stories he's tasked with bringing to life on the big screen, and he's not going to make an R-rated film just to be edgy. For anyone that might be disappointed in not getting an R-rated "Guardians" movie, you can let your imagination run wild whenever you hear a sassy "I am Groot."