What The Cast Of Pump Up The Volume Is Doing Today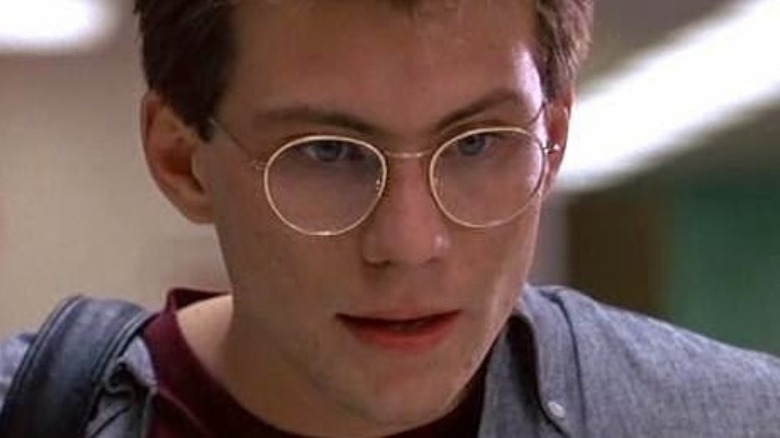 New Line Cinema
As the '80s turned into the '90s, Generation X found a rallying cry in the 1990 film "Pump Up the Volume." It isn't a call to any particular political or social action but rather to, as Nora (Samantha Mathis) writes in her poem, "talk hard." 
In a time when anyone can broadcast content to millions with nothing but their mobile phone, the premise of "Pump Up the Volume" may seem quaint — but context is everything. In a quiet suburb of Phoenix, Arizona, high school student Mark Hunter (Christian Slater) is just as disillusioned and dissatisfied with what he sees around him as everyone else his age. At night, Mark becomes "Hard Harry" and broadcasts his angst from a pirate radio station in his parents' basement. Sometimes he reveals the hypocrisy of Hubert Humphrey High's administration. Sometimes he exposes his listeners to the kind of music MTV wasn't touching in 1990. Sometimes he just reads dirty poetry, or pretends he's doing something even dirtier.
Along with Slater and Mathis, many other talents featured in this cult classic have gone on to great things. A surprising number of musical celebrities appear in this film, as well as celebrated writers, sitcom stars, and pioneering genre innovators. Here's what happened to the cast of "Pump Up the Volume."    
Christian Slater is a star of the big and small screen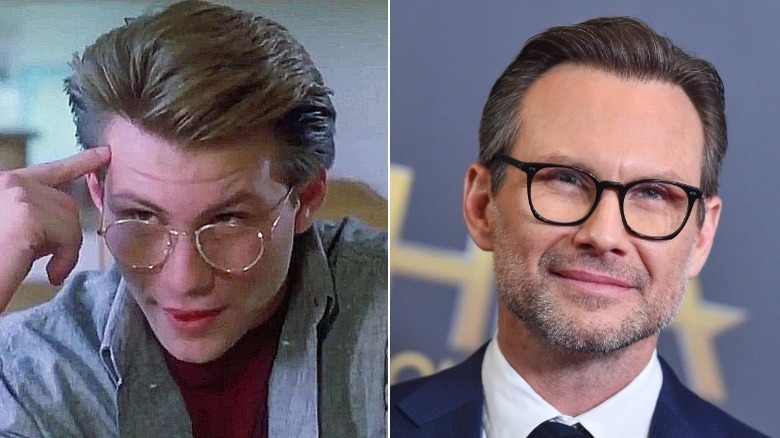 New Line Cinema/Shutterstock
With the voice and mannerisms of a young Jack Nicholson, Christian Slater plays Mark Hunter, aka Hard Harry. While Mark is achingly quiet and socially inept in school, he is someone else entirely with a microphone in his hand. 
In the early '90s, Slater was one of the most sought-after actors in Hollywood. He starred as gunslinger Arkansas Dave in 1990's "Young Guns II," joined Kevin Costner, Alan Rickman, and Morgan Freeman in "Robin Hood: Prince of Thieves" the following year as Will Scarlet, and quickly followed that up by playing Lucky Luciano in the crime drama "Mobsters." In 1993, Slater had the distinction of acting alongside Patricia Arquette in one of the first films written (though not directed) by Quentin Tarantino, "True Romance." This film features a stunning ensemble of actors including Val Kilmer, Dennis Hopper, Christopher Walken, Brad Pitt, Gary Oldman, and — still relatively unknown at the time — Samuel L. Jackson. 1994 saw him replace the late River Phoenix — a friend of Slater's — in "Interview with the Vampire." 
In more recent years, Slater has become well-known for his television roles. Notably, he's the titular anarchist of USA's "Mr. Robot." He also starred on the short-lived NBC series "My Own Worst Enemy," and recently appeared in the 2021 Peacock original miniseries "Dr. Death."
Samantha Mathis endured tragedies and came out the other side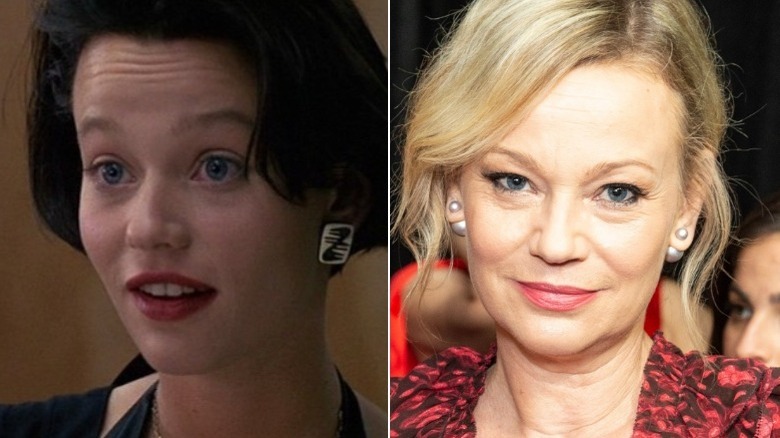 New Line Cinema/Shutterstock
In a sense, Hard Harry knows Nora, played by Samantha Mathis, before he actually knows her. Her anonymous poems are one of the most prominent features of his show. Using her position in the school library, Nora is eventually able to figure out who Hard Harry is. 
The '90s were a fruitful time for Mathis' acting career. Alongside Slater, Mathis added her voice to the 1992 animated film "FernGully: The Last Rainforest." She went on to land roles in films like the 1993 dramedy "The Thing Called Love" and 1995's "The American President," and once again appeared opposite Slater in John Woo's 1996 action film "Broken Arrow."
Two tragedies forced Mathis to step away from acting for a while. As she recounted to the Guardian in 2019, Mathis was dating River Phoenix when he died of an overdose in 1993, and was actually present when he collapsed and stopped breathing outside L.A.'s Viper Club. Three years later, Mathis' mother died of breast cancer. Mathis took a year off from acting to deal with her grief — a risky proposition for a young actor. Luckily, things bounced back for Mathis, emblematized by her portrayal of Courtney in the 2000 slasher satire "American Psycho." Mathis' career has continued to dazzle ever since, marked by notable roles like Sara Hammon on the Showtime drama "Billions" and Jennifer Simon in the thriller film "The Georgetown Project."
Mimi Kennedy is a successful mother figure on TV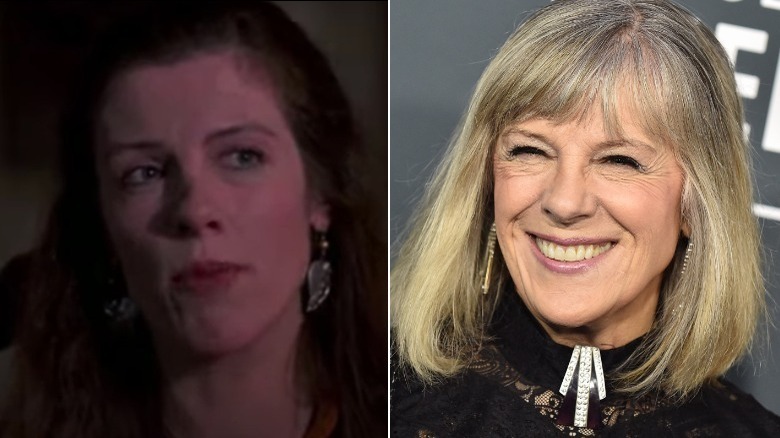 New Line Cinema/Shutterstock
"Pump Up the Volume" doesn't treat the former hippies who raised the children of Generation X too kindly. Hard Harry portrays these self-styled revolutionaries as sell-outs who caused trouble in the muddy fields of Woodstock, then settled down in the suburbs, leaving their children to weather the terminal sameness of their sanitized surroundings. In Mark Hunter's home, Baby Boomers are represented by his parents, including his mother Marla, played by Mimi Kennedy.
Kennedy popped up on many short-lived sitcoms of the era, like ABC's "Joe's Life," "Family Man," and NBC's "Spencer." But the year after she starred as Hard Harry's mom in "Pump Up the Volume," Kennedy landed one of her most acclaimed roles: Ruth Sloan on ABC's "Homefront." Set in Ohio in the aftermath of World War II, this show focuses on the tragedy and trials that ensued once the conflict came to an end.
Kennedy went on to enjoy even greater visibility on two sitcoms created by Chuck Lorre. On "Dharma & Greg," she played Dharma's hardcore vegan mother Abby, who is constantly pushing Dharma and her husband to start making kids. More recently, Kennedy attracted well-deserved acclaim as Marjorie, the leads' Alcoholics Anonymous sponsor on the CBS sitcom "Mom."  
Scott Paulin has been a successful character actor for many years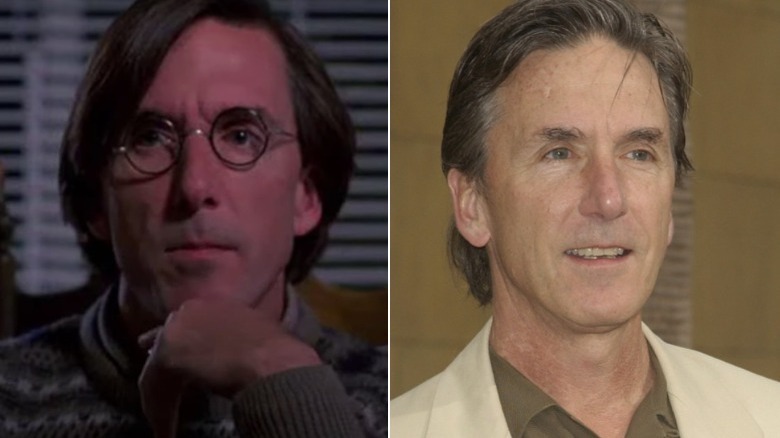 New Line Cinema/Shutterstock
While Mark Hunter may resent his father's bureaucratic job, he doesn't let that stop him from using it to his advantage. Brian Hunter, played by Scott Paulin, is a school commissioner. Mark likes sifting through his father's paperwork for dirt he can broadcast on his pirate show whenever he gets the chance. 
Paulin has worked as a successful character actor for years, taking on a wide variety of interesting roles. In fact, if you were in a Chuck E. Cheese between 1977 and 1985, you may have heard his voice. No, he didn't just go to Chuck E. Cheese a lot — he voiced the animatronic canine band member Jasper T. Jowls. Paulin also had the distinction of beating Hugo Weaving to the role of the Red Skull by 21 years in one of the worst superhero movies ever made, 1990's "Captain America." Among many one-off and recurring roles he's landed in his career, Paulin played Captain Johnson on the legal drama "JAG," and the dishonest Professor Randall on "Beverly Hills, 90210."
Paulin seems to have taken a break from acting. His last credited work was as Jim Beckett, father of Detective Kate Beckett (Stana Katic), on ABC's "Castle" in 2014.
Seth Green is a voice acting champion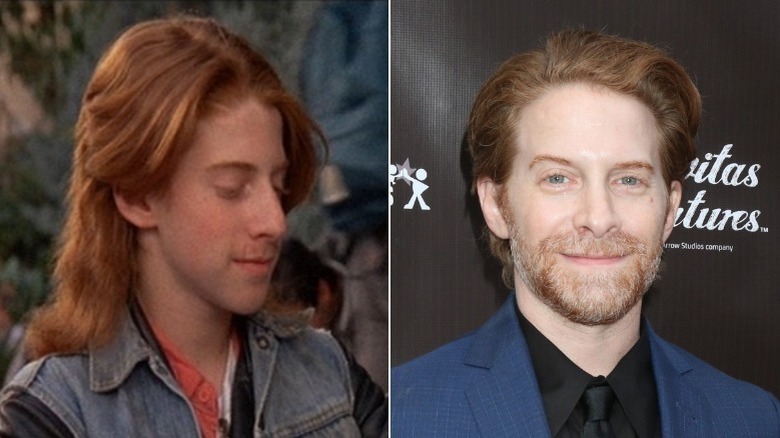 New Line Cinema/Shutterstock
Seth Green plays a relatively small part in "Pump Up the Volume" as Joey. Still, this character makes an important contribution to the story by broadcasting a recording of Hard Harry's show over the high school PA system, which causes no end of frustration for the principal.
Ironically, Green may be one of the actors you've seen and heard most often since "Pump Up the Volume." Starting with the show's second season, Green portrayed stoic guitarist Oz on "Buffy the Vampire Slayer." He's also a fixture of Mike Myers' "Austin Powers" film trilogy as Scott Evil, Dr. Evil's angsty son. The 2000s were just as kind to Green: He enjoyed a recurring role as Mitch on "That '70s Show," and starred in the 2003 heist thriller "The Italian Job" as computer prodigy Lyle.
These days, Green is arguably even more well known for his voice-acting work. Green plays Chris Griffin on the long-running animated series "Family Guy," and appears in dozens of roles on Adult Swim's stop-motion animated show "Robot Chicken," which he also co-created. Green has worked on more animated shows and films than we can mention here, including "Batman Beyond," "Star Wars: The Bad Batch," "Teenage Mutant Ninja Turtles," and "The Venture Brothers." He's also established himself as the MCU's Howard the Duck in the "Guardians of the Galaxy" films and the Disney+ series "What If...?"
Annie Ross was a jazz icon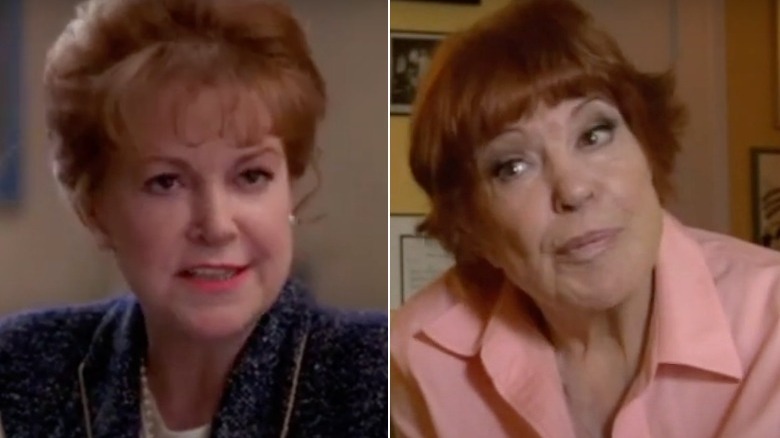 New Line Cinema/BBC/YouTube
"Pump Up the Volume" has its share of villains. Arguably, the worst of them is Principal Loretta Creswood, played by Annie Ross. This simultaneously self-righteous and totally corrupt principal happily expels and suspends students for the tiniest infractions, and makes the downfall of Hard Harry her number-one priority. 
While Ross landed acting roles both before and after "Pump Up the Volume" — including small roles in 1983's "Superman III" and the 1987 crime comedy "Throw Momma from the Train" — Ross was much better known as a jazz singer. As remembered by NPR, Ross was a pioneer in the jazz sub-genre known as "vocalese," in which singers add words to the improvisations of jazz soloists. One such song, "Twisted," dragged Ross out of obscurity. Alongside her history of performing with numerous other acts, Ross was a founding member of the celebrated jazz trio Lambert, Hendricks & Ross. 
Ross died four days before her 90th birthday in July 2020.
Ahmet Zappa has a lot of creative outlets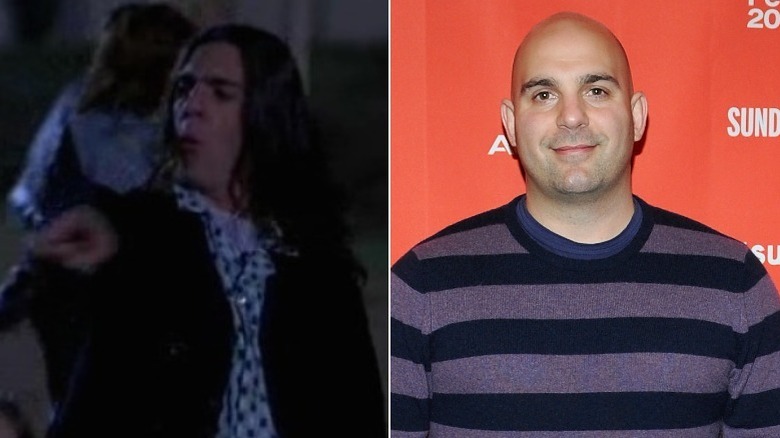 New Line Cinema/Sonia Recchia/Getty Images
Ahmet Zappa, son of legendary avant-garde musician  Frank Zappa, appears as Jaime in "Pump Up the Volume." A small role, Jaime is one of the high schoolers swept up in Hard Harry's revolution. He can be seen dancing outside to the pirate station's tunes in one memorable scene.
While Zappa has continued to appear on screen sporadically since "Pump Up the Volume," acting isn't his only creative outlet. He's also a writer, whose first novel, "The Monstrous Memoirs of a Mighty McFearless," was published in 2006. He also provided the story for the 2012 fantasy dramedy "The Odd Life of Timothy Green," starring Jennifer Garner and Joel Edgerton.  
More recently, as chronicled by the LA Times in 2016, Zappa became caught up in a battle over the Zappa Family Trust. The conflict pitted sibling against sibling, to the point that Zappa lamented, "Now, we're becoming 'that family' — the spoiled brats arguing in public about who deserves what." Happily, in 2018, per Live For Live Music, the Zappa siblings announced they would settle their differences in private rather than with lawyers. 
Robert Schenkkan is a celebrated writer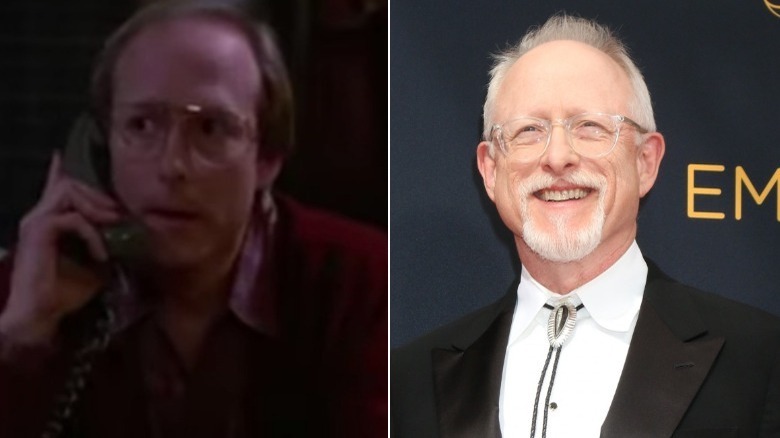 New Line Cinema/Shutterstock
One of Hard Harry's biggest victories in "Pump Up the Volume" is made at the expense of guidance counselor David Deaver, played by Robert Schenkkan. Mining his father's paperwork, the pirate broadcaster discovers Deaver is largely responsible for getting Cheryl Biggs (Holly Sampson) kicked out of school for getting pregnant. Posing as a DJ at a local station, Hard Harry calls Deaver at home and confronts him on the air. 
Schenkkan's career as a character actor didn't survive the '90s. It seems likely that this was his choice, however: Schenkkan is a widely celebrated writer. Two years after appearing in "Pump Up the Volume," he won the Pulitzer Prize for Drama for his play "The Kentucky Cycle." As the Theater Times mentioned in a 2017 interview with Schenkkan, this win was particularly impressive, as it was the first play to earn a Pulitzer before making its way to New York City. 
While he may have set aside his screen acting days, Schenkkan's still writing for the stage, television, and film. As far as the big screen is concerned, Schenkkan co-wrote 2002's "The Quiet American" starring Michael Caine and Brendan Fraser, and the 2016 war film "Hacksaw Ridge." He also wrote for the acclaimed HBO miniseries "The Pacific," and adapted his award-winning 2012 play "All the Way" for the 2016 HBO movie of the same name, starring Bryan Cranston as Lyndon B. Johnson and Anthony Mackie as Martin Luther King, Jr. 
Ellen Greene is a star of the stage and screen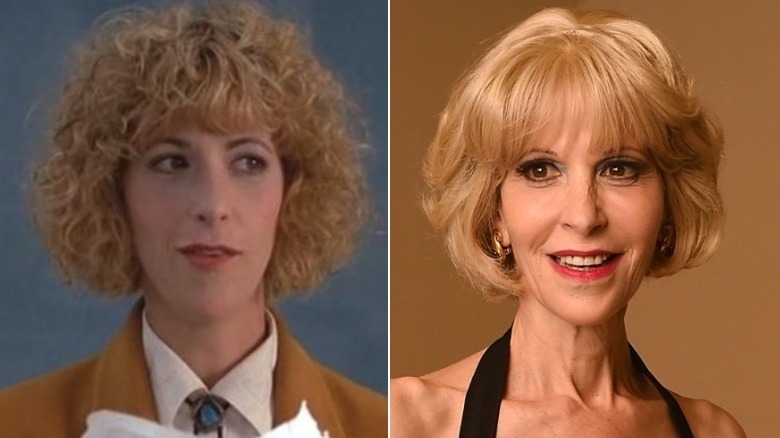 New Line Cinema/Andrew H. Walker.Getty Images
Most of the students have little reason to trust anyone at Hubert Humphrey High over the age of 18. One of their few allies and advocates is Jan Emerson, played by Ellen Greene. Emerson does everything she can to expose Principal Creswood's lies at the end of the film, and is one of the many voices we hear in the film's concluding showcase of people who have been inspired to create their own pirate stations.
Greene's been working on the stage and screen since the '70s and doesn't seem likely to stop any time soon. Four years after "Pump Up the Volume," she played one of Mathilda's (Natalie Portman) doomed parents in "Léon: The Professional." Among numerous other roles she's landed over the years, Greene played Chuck's (Anna Friel) phobic aunt Vivian in "Pushing Daisies," and Virginia, adoptive mother to the homicidal Sylar (Zachary Quinto) in "Heroes." 
To many, however, the role for which she will always be remembered is that of Audrey in the classic black comedy musical "Little Shop of Horrors." Greene originated the role on stage in 1982 before becoming the big screen's Audrey in the 1986 movie adaptation. Per The New Yorker, Greene reprised the role as part of a 2015 concert in New York City, with Jake Gyllenhaal playing the part of her love interest, Seymour. 
James Hampton was a TV mainstay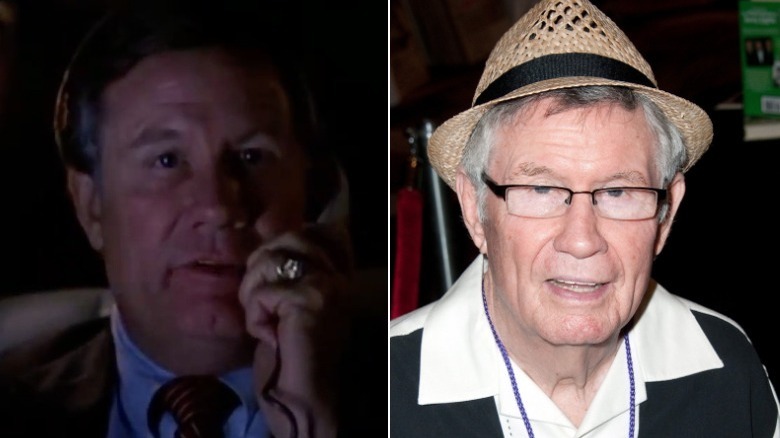 New Line Cinema/Albert L. Ortega/Getty Images
Eventually, the long arm of the law comes for Hard Harry in the form of Arthur Watts of the FCC, played by James Hampton. It's Watts who pursues and eventually captures Mark and Nora, after the pair make Hard Harry's show mobile in the hopes that Watts won't be able to track the signal.
As remembered by Variety, Hampton became close friends with Burt Reynolds when they worked together on the western TV series "Gunsmoke." They would go on to work together on projects like "Hustle," "The Man Who Loved Cat Dancing," and one of the movies for which Hampton is best remembered, the 1974 prison comedy "The Longest Yard." Hampton's other visible roles include Private Hannibal Dobbs on the '60s sitcom "F Troop" and Harold Howards in the 1985 comedy "Teen Wolf." As luck would have it, another "Pump Up the Volume" actor, Scott Paulin, also appeared in "Teen Wolf" as the pretentious drama teacher who insists Scott perform on stage as a werewolf.
Hampton continued working until the 2010s, when he retired from acting. He died in April 2021 at the age of 84. Two months before his death, Hampton published his acclaimed memoir, "What? And Give Up Show Business?"
Holly Sampson took an interesting career path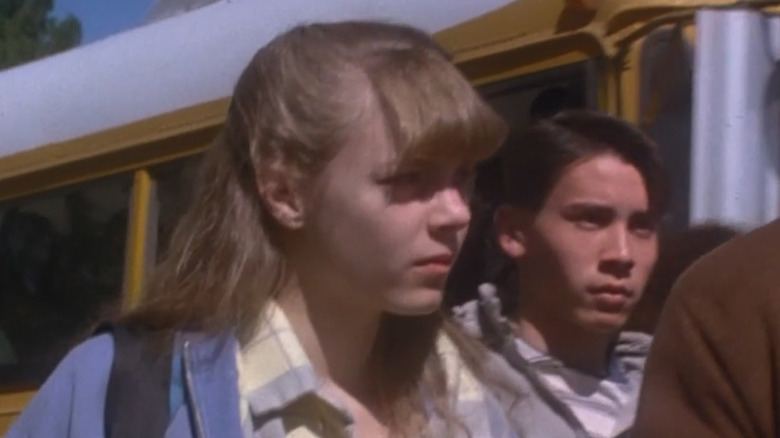 New Line Cinema/YouTube
One of the characters to benefit the most from Mark's turn as Hard Harry is Cheryl Biggs, played by Holly Sampson. After Mark confronts the guidance counselor who got her expelled for being pregnant, Hubert Humphrey High is forced to take her back as a student. 
Sampson's time as a mainstream actress lasted until 1998, when she appeared briefly in the TV movie "Gia." After that, Sampson kept acting, but not on "Matlock" or "The Wonder Years." Instead, Sampson's career took a turn into the arena of adult entertainment.
In 2009, Sampson wound up in the public eye in a way no one could have predicted. As ABC News reported, Sampson's name came up as one of nine women alleged to have had extramarital affairs with Tiger Woods. Resentful of being labeled as one of Woods' mistresses, Sampson told TMZ she'd only had a single encounter with the golfer, at his 2004 bachelor party.