Things Are Looking Up For The Spawn Reboot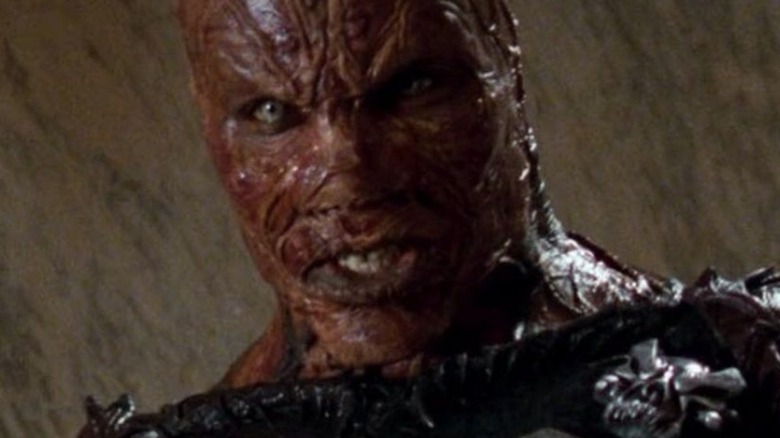 New Line Cinema/Todd McFarlane Entertainment
In an entertainment landscape where superhero movies and TV shows reign supreme, it's a wonder why it's taking so long for another "Spawn" movie to arrive. Debuting in the early 1990s, Todd McFarlane's series — which follows the titular demonic antihero as he takes on the forces of Hell — has gone on to become one of Image Comics' most popular titles. According to Comic Book Resources, "Spawn" comics even competed with Marvel and DC's biggest hitters at the peak of their popularity, proving that indie titles could be commercially rewarding. This surge in sales led to a 1997 ill-fated movie adaptation starring Michael Jai White, followed by an acclaimed animated series. Since then, however, the character has been absent from the screen.
A live-action reboot has been in the works since 2017, with McFarlane himself set to direct it. The film's production journey to the screen hasn't been the smoothest thus far, though, but the good news is that the project isn't dead. In fact, the latest news coming out of the "Spawn" camp is actually quite positive.
The Spawn reboot has hired a new writer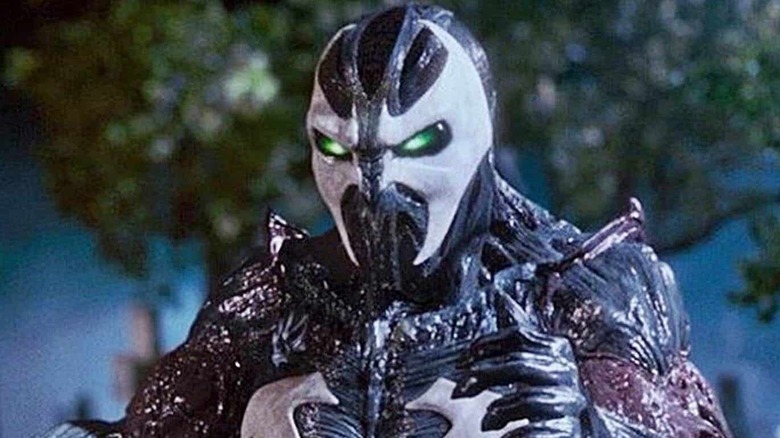 New Line Cinema/Todd McFarlane Entertainment
The long-gestating "Spawn" redo could finally be gaining some momentum. As Movieweb points out, Brian Tucker, who penned 2013's crime-thriller "Broken City," has reportedly been hired to write the script. The report states that Todd MacFarlane is still on board to direct, with Blumhouse set to produce the horror-centric superhero offering.
Of course, nothing is certain yet, and it remains to be seen if the project will move along without any further delays. As the report notes, it seemed "Spawn" was coming to fruition when Jamie Foxx and Jeremy Renner were tapped to star in the reboot. Unfortunately, McFarlane and his company encountered difficulties raising the finances and the project stalled. The latest update doesn't clarify whether or not Foxx and Renner are still involved.
Furthermore, it remains to be seen if Tucker will honor MacFarlane's original vision for the reboot. The original plan was to make the new "Spawn" a dark and gritty horror flick as opposed to another superhero film. Given that Blumhouse is involved, however, the horror route still seems like a strong possibility.