Who Plays Jason Todd On Titans?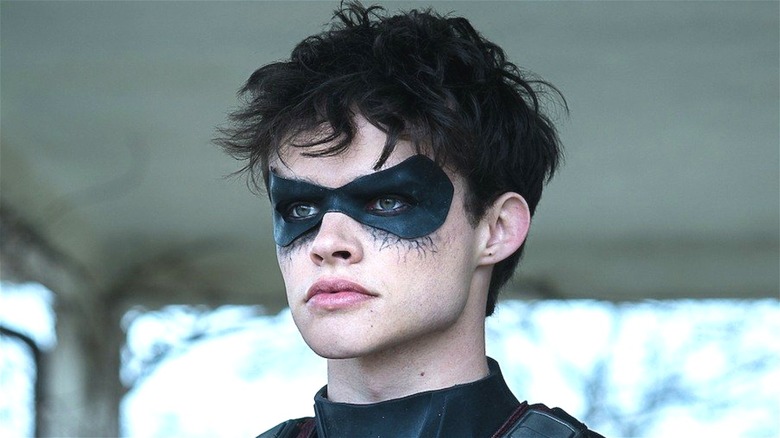 HBO Max
While there's usually only one Batman — Bruce Wayne — his vigilante sidekick, Robin, tends to grow up and leave the nest every now and then, with a new one assuming the mask. Over the years, there have been a handful of Robins, though they rarely get a shot at a live-action portrayal.
HBO Max's series "Titans" follows the first Robin, Dick Grayson, after he's left Gotham and struck out on his own to have a full blown identity crisis. It's a shocking moment for Dick, then, when he's rescued by the new Robin, Jason Todd, in Season 1.
Comic fans, however, know Jason's story. He's an orphan, much like Bruce, but instead of inheriting a mansion, he was left on the streets to fend for himself until Bruce took him in. He's cocky and prone to using violence to solve his problems. Famously, he becomes the antihero Red Hood, but is often called one of the most hated characters in DC comics.
Despite being despised during much of his comic run, he's the star of the beloved animated movie "Batman: Under the Red Hood." Still, it wasn't until "Titans" that Jason got to actually be on screen in the flesh.
Jason Todd's first live-action actor is Curran Walters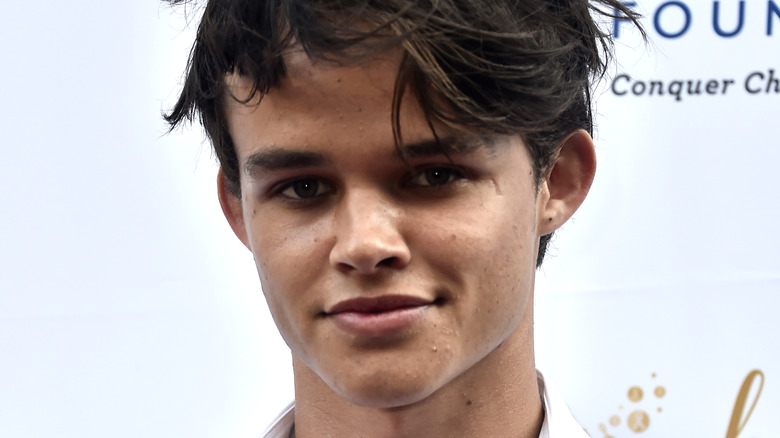 Frazer Harrison/Getty Images
The young actor Curran Walters has the fortune of playing the first live-action version of Jason Todd, beginning in "Titans" Season 1 and continuing through Season 3. He got his start as a model and has been acting on screen since 2014, according to IMDB. Before "Titans," he had recurring roles on "Game of Silence" and "Too Close to Home," as well as a two-part episode of "Girl Meets World."
In an interview with Schön!, Walters said he watched "Under the Red Hood" and read every Jason Todd comic he could get his hands on in order to prepare for the role. "At first, I felt very pressured especially since the character had never been played in live-action before, but as time went on I became more confident," he said. "I figured that I am going to do my best at portraying the iconic version of Jason Todd but also giving the character my own twist."
On "Titans," he's a key part of the story in relation to Dick's lingering resentment toward Batman. Jason's character is treated just as darkly — he's a kid with expert martial arts training who thinks he can do anything and get away with it. However, big things are coming for Jason Todd, but at least he's getting more love on "Titans" than during his early years.