The Real Reason The Sopranos Will Never Get A Sequel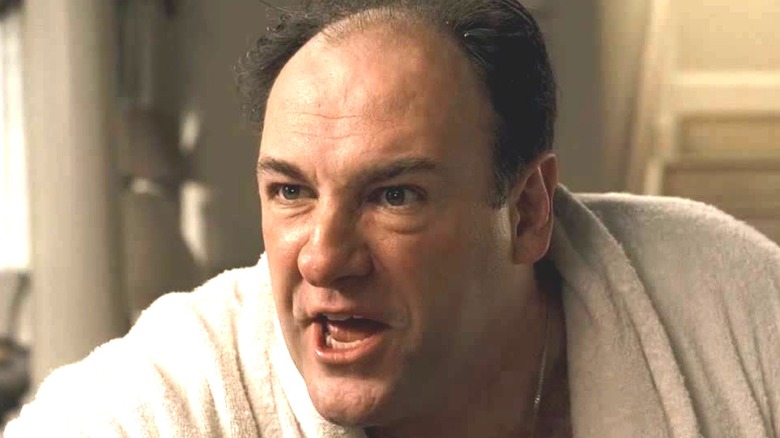 HBO
The upcoming film "The Many Saints of Newark" is a prequel to the legendary TV series "The Sopranos." It's set in the titular New Jersey city in the '60s and '70s and follows the relationship between teenage Tony Soprano (Michael Gandolfini, son of late "Sopranos" star James Gandolfini) and his father figure Dickie Moltisanti (Alessandro Nivola), father of Christopher (Michael Imperioli), with whom Tony had his own complicated relationship on the series. There's a very good reason why it's a prequel and not a sequel, and there may not ever be a direct sequel to "The Sopranos," according to "Many Saints" director Alan Taylor. The reason has to do with the famous final scene of the show.
In the last scene of the last episode, Tony Soprano is sitting down with his family to eat a meal in a diner. A man in a Members Only jacket is watching him. As Tony looks to see who is coming in the door of the restaurant, the screen suddenly cuts to black. It's a mysterious and ambiguous ending, and fans have had questions about what it means and what happened to Tony ever since. Creator David Chase has refused to say what happened, and maybe never will.
David Chase doesn't want to have to answer what happened to Tony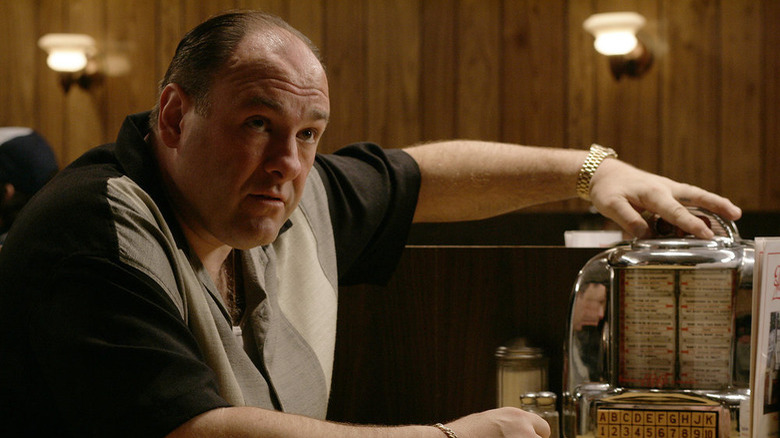 HBO
Alan Taylor says Chase's insistence on letting the mystery be is why there won't be a "Sopranos" sequel. The director told The Hollywood Reporter that Chase would never agree to do a sequel because he would have to "explain what happened in that room" — "that room" being the dining room of Holsten's Brookdale Confectionery. For the record, Taylor thinks Tony was killed.
In 2019, Chase referred to a "death scene" for Tony in an interview, but then said that he meant an earlier version of an idea that wasn't used. So he's never definitively commented one way or the other on Tony's fate.
But maybe someday he will. No one ever thought Chase would revisit the world of "The Sopranos," and now here he is, writing and producing a prequel. In his interview, Taylor hinted that Chase may have some ideas for further "Sopranos" stories. He said that Chase said something to him that made him ask if Chase was thinking about a sequel. "And he said 'maybe,'" Taylor said.
"The Many Saints of Newark" will be in theaters and on HBO Max on October 1.