Here's Where You Can Watch I Spit On Your Grave 2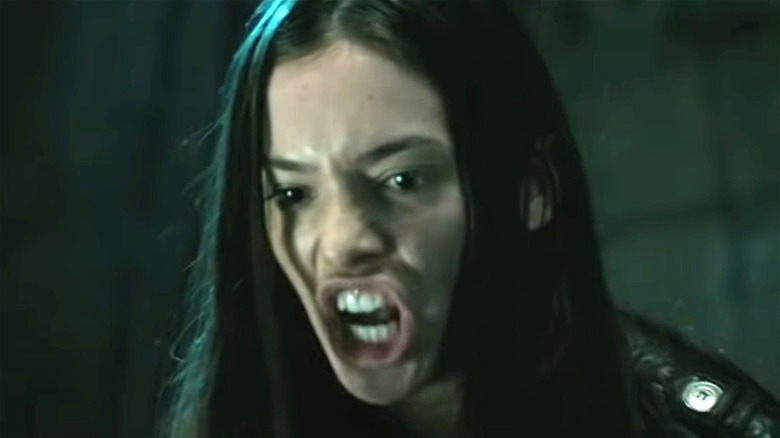 Anchor Bay Films
We may receive a commission on purchases made from links.
Horror's many subgenres are vast and varied — from hilljaxploitation to atomic monsters, "Jaws" rip-offs to "Whatever Happened to Baby Jane?" rip-offs. One of the most venerable is the rape-revenge flick. The genre flourished in the '70s and early '80s with films like Wes Craven's "The Last House on the Left," 1981's "Ms. .45," and "I Spit On Your Grave." Both "I Spit On Your Grave" and "Last House on the Left" were remade during the late '00s reboot fever, which also saw a remake of "A Nightmare on Elm Street" that likewise nudged the franchise into rape-revenge territory.
"I Spit On Your Grave 2" is the standalone sequel to the remake of "I Spit On Your Grave." Rather than focusing on that film's protagonist Jennifer Hills (as "I Spit On Your Grave III: Vengeance Is Mine" did), the film stars Jemma Dallender as Katie Carter. "I Spit On Your Grave 2" mixes the traditional rape-revenge format with the "Eastern Europe sure is scary" vibes of the "Hostel" and "Taken" series.
I Spit On Your Grave 2 is free with ads on many sites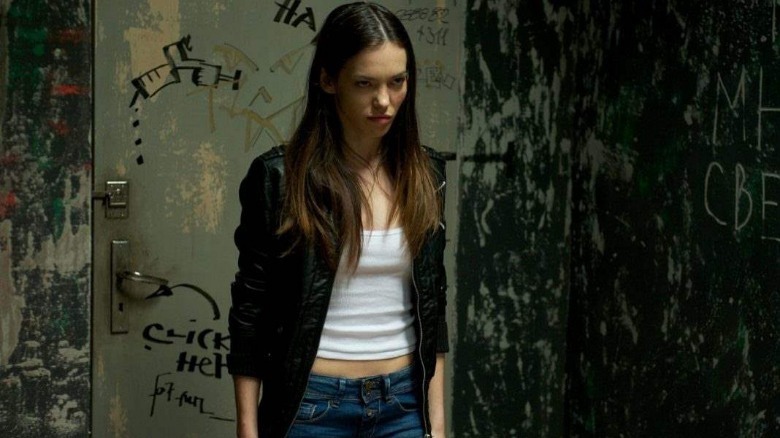 Anchor Bay
You can watch "I Spit On Your Grave 2" for free with ads on Amazon Prime Video, Tubi, and Vudu. Amazon Prime has the film in its library as part of IMDb TV, which recently also hosted the "Leverage" revival, "Leverage: Redemption" starring Noah Wyle.
You can watch "I Spit On Your Grave 2" on Tubi, which is owned by Fox TV. The service is a horror fan's dream, offering both highbrow and lowbrow fare. In addition to the film in question, Tubi has James Gunn's "Slither," the Aaliyah vehicle "Queen of the Damned," and the inventor of the blockbusters, "Jaws." In April 2021, Deadline reported that Tubi would begin offering original programming, highlighting "Black Cinema, thriller, horror, sci-fi, romance and western genres."
The film is also available on Vudu, the ad-supported service owned by Fandango Media and previously owned by Walmart. Vudu requires an account to log into their service.