Why Jennifer Kim Is The Best Minor Character From NCIS: LA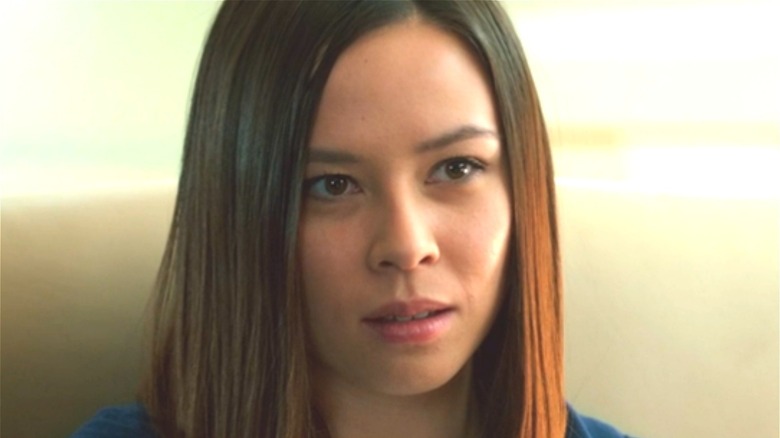 CBS
The cast of "NCIS: LA" is full of familiar faces from TV, film, and music: LL Cool J and Chris O'Donnell feature as Agents Sam Hanna and G. Callen, while Daniela Ruah, Eric Christian Olsen, and "Best Supporting Actress" Academy Award winner Linda Hunt round out the roster. Recurring roles have been filled by the likes of "Twin Peaks" regular Miguel Ferrer, "Meet Joe Black" star Claire Forlani, "The Fresh Prince of Bel Air" alum Nia Long, and "The Orville" pilot Scott Grimes. But one character we'd love to see return is Melise's Jennifer Kim.
Kim was introduced in the Season 7 episode "Cancel Christmas," in which a North Korean spy is poisoned and hit by a truck transporting Christmas trees. Kim turns out to have come to America to assassinate a fellow North Korean spy. Eventually, it is revealed that she is the illegitimate daughter of NCIS Assistant Director Owen Granger (Miguel Ferrer). She defects and now lives in a safe house.
Melise is adept at playing sympathetic backstabbers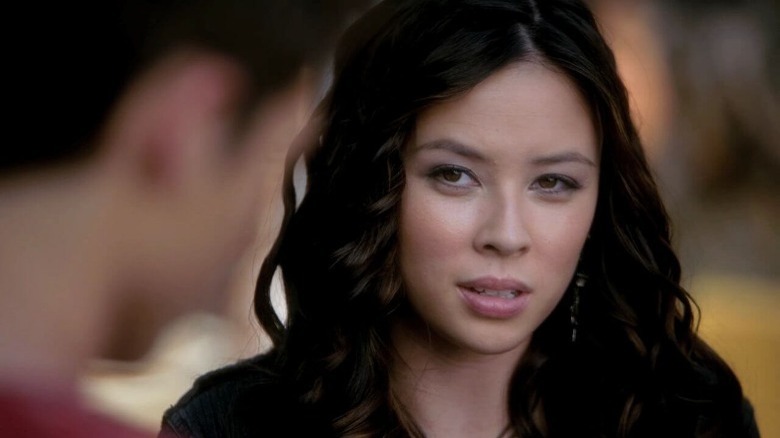 The CW
You never know what side Jennifer Kim is really on. Since Kim was introduced as a spy, an inherently duplicitous character, she does not fully own the trust of the "NCIS: LA" team. She occasionally pops in for episodes where her particular skill set is needed, but since her father's passing in the heart wrenching "Liabilities" episode (and the death of actor Miguel Ferrer in real life), it seems less likely that she will return for future seasons.
Melise is no stranger to shady-yet-lovable characters. She played Anna on "The Vampire Diaries," an immortal teenage vampire working to free her mother and associates from the crypt in which they were trapped during the Civil War. Anna uses Jeremy Gilbert (Steven R. McQueen) to help unleash vampires on Mystic Falls — arguably a bad thing for humans. But as a viewer, you understand why she'd stoop so low: she loves her mother. Melise captures Anna's inner turmoil beautifully, and she is a beloved character, despite only getting about a season of screen time. Not unlike Jennifer Kim, whose 4 episodes left a lasting impact.