Why Zuko From Netflix's Avatar: The Last Airbender Looks So Familiar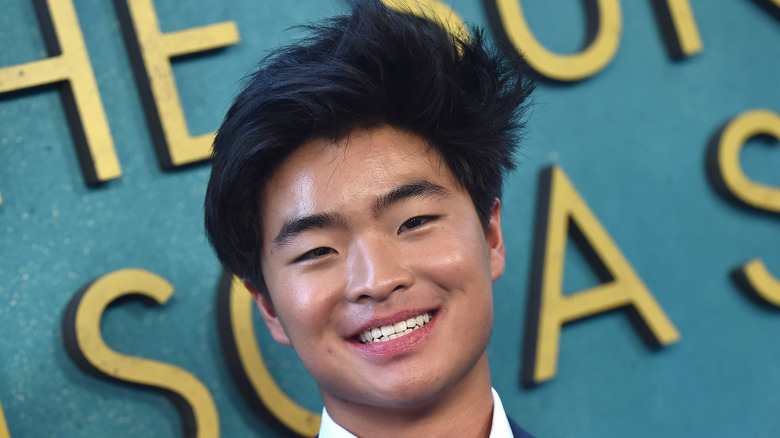 Shutterstock
Fans of the beloved animated series "Avatar: The Last Airbender" have been waiting for a proper live-action adaptation for years (the less that's said about the infamously bad M. Night Shyamalan version the better). Thankfully, Netflix has heard their calls. The streamer is producing a live-action series based on the cartoon and on August 12, they made the first announcements regarding casting for the upcoming show.
Netflix revealed who will be playing four of the series' central characters. In the role of protagonist Aang will be "The Stand" actor Gordon Cormier, while Kiawentiio and Ian Ousley will be playing the sister and brother duo Katara and Sokka. And in the role of Zuko, the banished prince of the Fire Nation, is Dallas Liu.
Liu's name might ring a bell for you as the actor will also be appearing in the upcoming Marvel Cinematic Universe flick "Shang-Chi and the Legend of the Ten Rings." There is also a good chance that you've seen Liu elsewhere on screen. Although he's a young talent, Liu has already built an impressive resume for himself.
If you were browsing the "Avatar: The Last Airbender" casting news and thought Liu looked familiar, here are a few reasons why that might be.
Dallas Liu hung out with the Legendary Dudas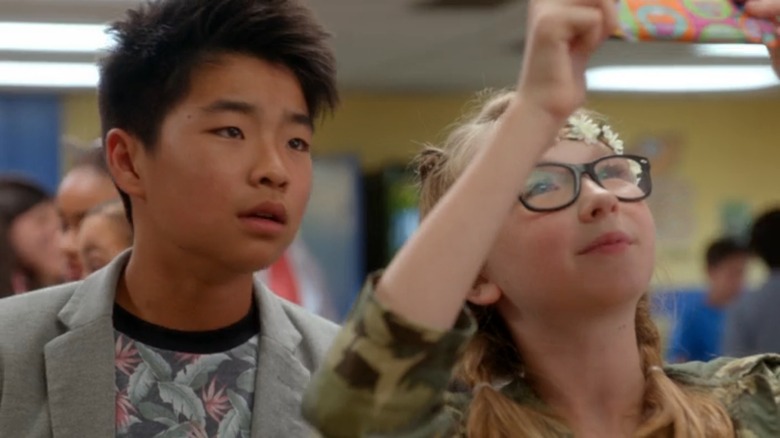 Nickelodeon
Liu got his start in the industry at a young age. He had small roles in two video game adaptations: 2010's "Tekken," where he played young Jin Kazama, and the web series "Mortal Kombat: Legacy" in which he played young Bi Han. After a few guest-starring roles on TV shows like "Bones" and "CSI: Cyber," Liu found his way into a recurring part on a Nickelodeon series.
"Legendary Dudas" is a mockumentary-style comedy series that follows two brothers, Sam (Theodore Barnes) and Tyler Duda (DeVion Harris). Their sibling relationship is put to the test when smart beyond his years Sam is bumped up to the 7th grade, meaning he'll now be in the same class as his older brother Tyler.
In classic Nickelodeon YA sitcom style, the brothers Duda are surrounded by a cast of colorful classmates. One of these supporting characters is the middle school's resident cool kid, Carter, who is played by Liu. Carter not only dresses well and speaks smoothly, but he's also social media obsessed and is known for pestering his fellow classmates about how many followers they have on Instagram.
Dallas Liu appeared on the Snapchat original series Players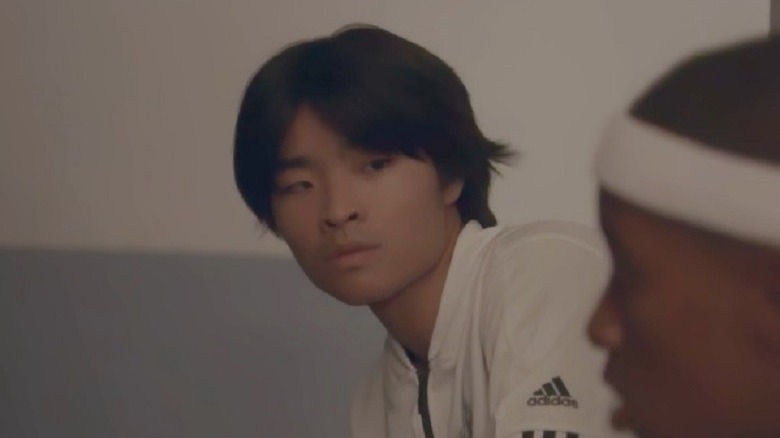 Snapchat
Following his stint on "Legendary Dudas," Liu graduated from middle school roles to high school roles. In 2018, social media and instant messaging platform Snapchat launched their own slate of original series. One of the more recent additions to their lineup is the 2020 sports drama "Players."
The series stars Micah Tarver as Nash Brooks, a high school student who also happens to be the son of a major NBA star. When his family moves, Nash finds himself as the new kid at an LA high school where popularity and status are everything. The fact that Nash is a celebrity's child should give him a leg up at his new school. However, he soon finds that, if anything, it only puts a bigger target on his back.
"Players" sees Nash navigating his new social world while facing plenty of opposition from some of his fellow students. Liu co-stars on the series as Taylor King, one of Nash's new classmates and potential rivals to Nash's desire to follow in his father's footsteps in becoming a star player on the school's basketball team.
You can currently catch Dallas Liu on Hulu's PEN15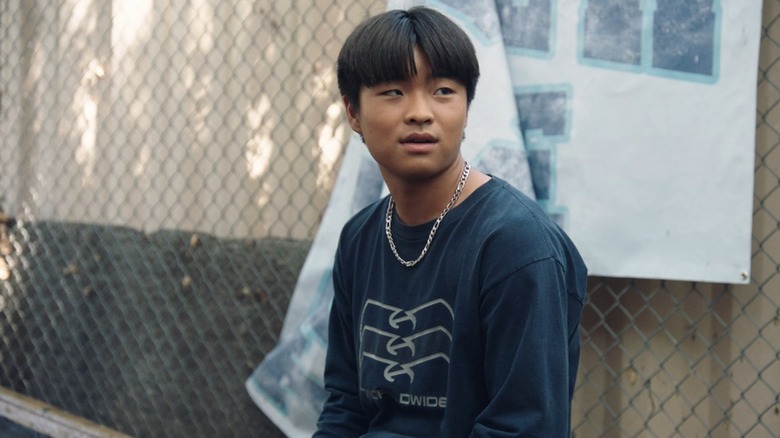 Hulu
Throughout his young career, Liu has found plenty of work on shows about teens and tweens. One of his most high-profile roles to date continues that tradition, albeit in a very different way.
Set at the turn of the millennium, "PEN15" sees Maya Erskine and Anna Konkle playing middle school best friends Maya and Anna. The twist here is that Erskine and Konkle are in their 30s and playing characters inspired by their younger selves. The rest of the cast, though, is made up of actual young people. That includes Liu, who plays Maya's ultra-cool older brother Shuji.
During an interview with Awards Daily, Liu was asked about what it was like playing the older brother of a character played by an actor twice his age. "Honestly, I found it really funny watching 30-year-olds portraying these 13-year-olds. I think they did a great job with it," he replied. He went on to reveal, "There were numerous takes where I couldn't stop laughing because Maya and Anna were so hilarious. It almost felt normal, like they were 13-year-olds."
"PEN15" is streaming on Hulu and it may be the perfect binge while you wait to see Dallas Liu's take on Prince Zuko on Netflix's "Avatar: The Last Airbender."