The Hidden Gem Elizabeth Moss Mystery You Can Stream On Hulu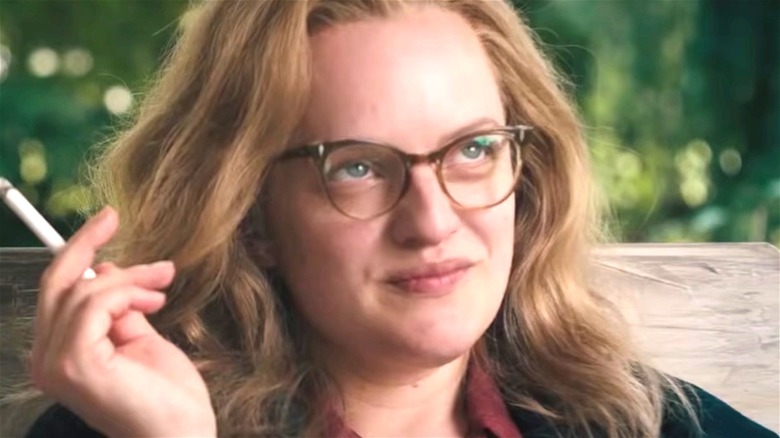 Neon
From cult-favorite comedies of the aughts to critically-acclaimed international films, there are hidden gems all over Hulu. All it takes is a little digging through the always-rotating catalog of content; there's bound to be something for everyone. Case in point — there's an overlooked, underrated mystery starring Elisabeth Moss just waiting to be watched on Hulu right now.
Hulu is something of a showcase for Moss' talents, too. While Moss has had a prolific career, and she's probably best known for her role as the determined Peggy Olson on AMC's "Mad Men," she's earned plenty of recent acclaim for her role as the fearless June Osborne in "The Handmaid's Tale," one of the platform's biggest original series. Her emotionally challenging role has been praised since Season 1, culminating in a Golden Globe for Best Actress in 2018.
The actress has also shined on the big screen as well, like in horror films like "The Invisible Man" and "Us" in recent years. But one of her darkest performances came in a mysterious, biographical 2020 release.
So, which underrated Elisabeth Moss mystery is streaming on Hulu?
A fictionalized account of a real writer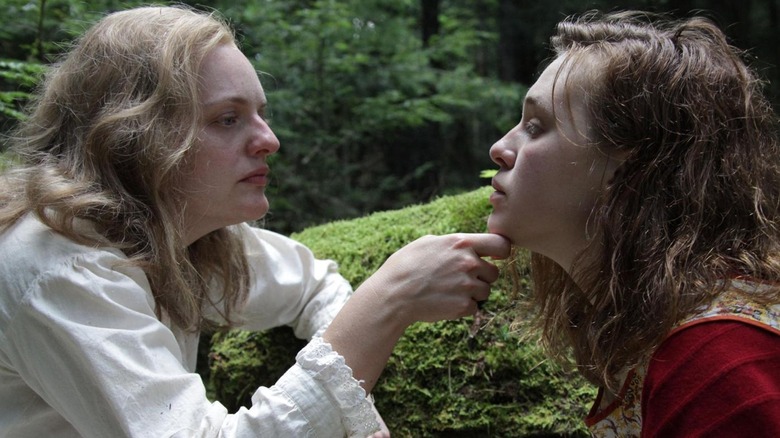 Neon
Loosely based on a novel by Susan Scarf Merrell and directed by Josephine Decker, the 2020 film "Shirley" is a drama about novelist Shirley Jackson. Known for her horror and mystery writing like "The Lottery" and "The Haunting of Hill House," the film reimagines her life while she's writing 1951's "Hangsaman."
The film portrays Jackson (Elisabeth Moss) as a talented but troubled woman, who is in an unhealthy, co-dependent relationship with her womanizing husband, Stanley Hyman (Michael Stuhlbarg). A young couple moves in with them, initially enthralled by their accomplishments but quickly become tangled up in the bleak realities of their lives.
"Shirley" received mostly positive reviews and holds an 87% approval rating on Rotten Tomatoes, though the couple's son was critical of the portrayal of his parents. In an interview with The New Yorker, Laurence Jackson Hyman expressed that he wasn't involved with the film and said that anyone unfamiliar with their family would believe that Jackson was a "crazy alcoholic" and Hyman was a "mean critic." Despite that, however, the movie itself is worth a watch — and it's just a click away on Hulu.