Why Fans Agree That The Kissing Booth 3's Last Scene Ruins The Movie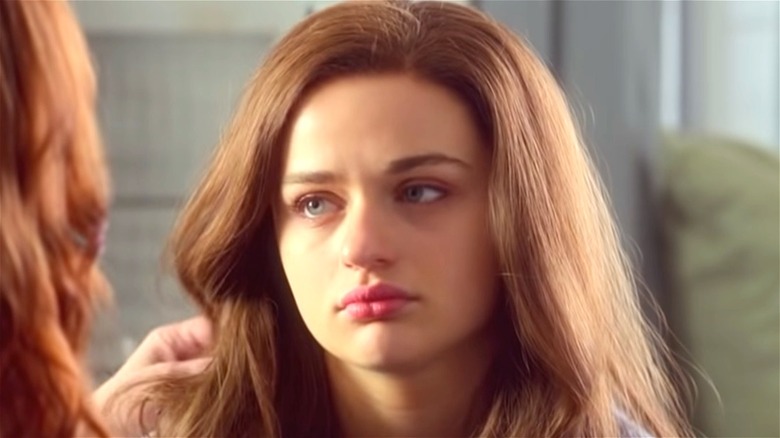 Netflix
At the end of "The Kissing Booth 2," the second film in Netflix's teen romantic comedy film series that kicked off in 2018, series protagonist Elle Evans (Joey King) is weighing whether she'd rather attend Harvard or UC Berkeley after high school. Berkeley is where the parents of her and her best friend Lee (Joel Courtney) went to college, so her plan was initially to continue that legacy. However, her long-distance boyfriend, Lee's brother Noah (Jacob Elordi) is attending Harvard and wants Elle to do the same, complicating the matter.
Rather than opening with Elle attending one of these two colleges, "The Kissing Booth 3" instead foregrounds this decision as an ongoing plot point during the summer after her high school graduation. Initially, Elle resolves to attend Harvard, but Noah recognizes that she's making that decision for him and not out of concern for herself, and he encourages her to choose Berkeley. In fact, this tension compels Noah to break up with Elle, hoping that she'll place more importance on her own wants and needs rather than those of others.
The series' romantic leads reunite at its conclusion, but only following a six-year time skip, after which they've both finished college — Elle's choice of school ultimately being framed less important than her commitment to self-actualization. As it turns out, this reunion between Elle and Noah at the end of "The Kissing Booth 3" was not the conclusion for which some viewers were hoping, receiving a poor reception from fans online.
Kissing Both fans had a different future in mind for Elle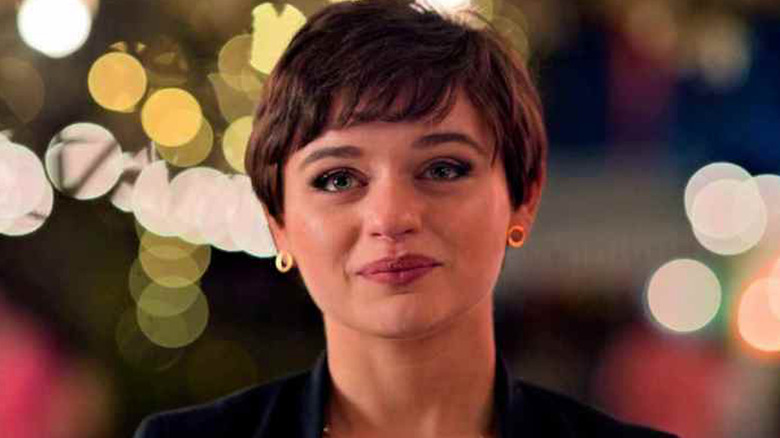 Netflix
A number of Reddit users shared their thoughts on the end of "The Kissing Booth 3" in reply to a post on the Netflix subreddit, and opinions were predominately negative. User Remarkable_Chip_806 wrote outright, "I didn't like the ending," before proposing an alternate storyline in which the children of the series protagonists mimicked their lives as depicted in the previous films. In short, then, they seemed to find the ending unsatisfactory and in need of a revamp. Reddit user Frillea, meanwhile, characterized many of the film's core relationships as toxic. "It was having a really good message and then the last scene destroys it," they wrote, seeming to find that the reunion between Elle and Noah undermined the maturity of their decision to split up.
User GTbulldog aired a more minor complaint — in addition to working as a video game developer, Elle is sporting a new short haircut upon the film's conclusion. "That short haircut she got for the role made it look like she drives big rigs," they said, indicating that her look at the end of the film is incongruous with her character.
Other users still simply shared their criticism for the movie as a whole. User mamamaggie1619 described it as "a lot of disjointed scenes with very little plot points to connect them," while user Protoavek12 called the film "entirely forgettable."
Given that "The Kissing Booth 3" ends on what feels like a conclusive note, a fourth film is most likely not on the table. While an overwhelmingly positive reception to the third entry could have possibly warranted a fourth, based on fan responses to the third film's ending, the series' continuation seems all the more unlikely.