How Joey King Really Feels About The Kissing Booth 3 Ending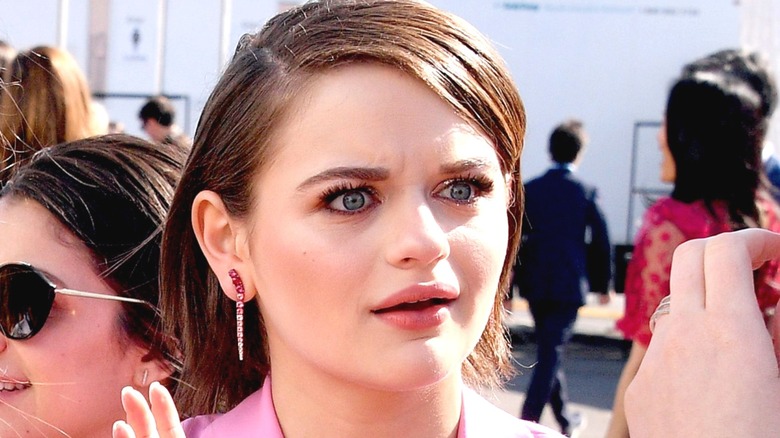 George Pimentel/Getty Images
All good things must come to an end. From the final day of high school to the last time you hang out with an old friend, youth comes filled with these experiences. And sadly for fans of Netflix rom-coms, the final chapter in "The Kissing Booth" has come out, spelling the end of the franchise.
Ever since the first film came out, fans have waited patiently to see whether Elle (Joey King) and Noah (Jacob Elordi) would indeed end up together. They've been through a lot over the course of three films, and it should come as no surprise that "The Kissing Booth 3" instantly became the most-watched movie on Netflix when it released. One way or the other, this was going to be an emotional viewing experience for many, but the person it's arguably hit hardest for is its star, Joey King.
She's played this character for three years now, and spending time with primarily the same people all those years impacts a person. She spoke about her experiences making the final installment with The New York Times, and when asked if she'd return to the role she clearly loves so much, she had a surprising answer.
Joey King says 'it would be a little hard to come back' to her Kissing Booth role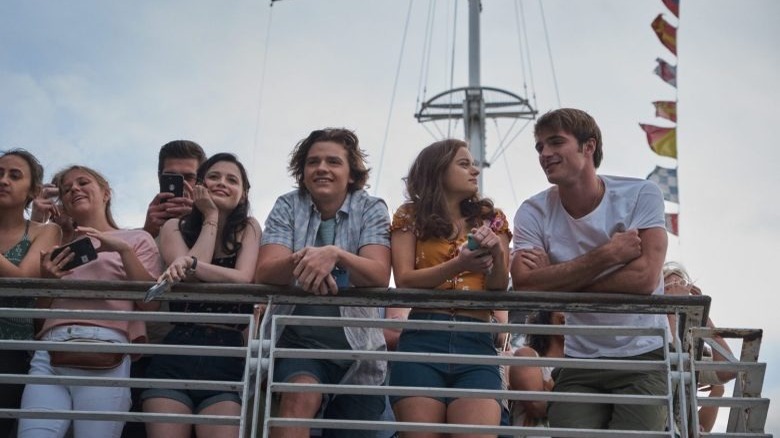 Netflix
Even at such a young age, Joey King has already enjoyed a stellar acting career. She's appeared in high-profile projects like "The Dark Knight Rises," "Oz the Great and Powerful," and "White House Down." However, "The Kissing Booth" series is the first time she's found herself in the lead role for a franchise, so it's understandable if she's had the chance to connect with Elle Evans more than some of her other characters. 
Netflix has marketed "The Kissing Booth 3" as the last film in the franchise, so naturally, when Joey King sat down with The New York Times, she receives a question about returning to the part if the opportunity arises. She responds, "I never got tired of playing Elle. It's so much fun. Watching this story end so well like a beautiful arc, I think it would be a little difficult to come back after that. We made this ending exactly what I think it should be." It's true; by the end of the movie, all of the characters are where they needed to be all along to complete their arcs. 
However, you should never say never when it comes to a prospective "The Kissing Booth 4." King goes on to say, "Selfishly, do I want to replay Elle? Absolutely. But I think the story is in its final chapter." Perhaps another sequel could come years down the line when these characters are well into adulthood. It would make for an intriguing epilogue to pick up where Elle left off.