Here's What Happened To Damon On Pose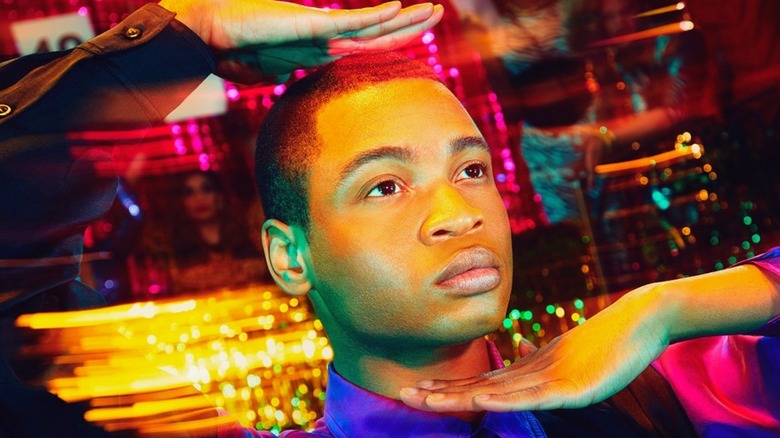 FX
FX's hit series "Pose," one of the most groundbreaking and culturally significant shows in recent years, ended with Season 3. Many fans wondered why the show's most vital lead character, Damon, had such a rushed and unfulfilling storyline in the final season's first episode. Ryan Jamaal Swain portrayed Damon Richards, a newly outed gay youth who moves to New York City after being kicked out of his conservative family's home. Blanca Evangelista (Mj Rodriguez) takes Damon under her wing, introducing him to the thrilling world of New York's underground ballroom scene of the '80s and '90s while helping him achieve his dream of becoming a dancer.
The third season of "Pose" takes place in 1994, three years after Season 2 ended with Damon moving back to NYC in 1991. Throughout the two-part season premiere, Damon is barely featured except for a handful of appearances at a family dinner and during a watch party of the O.J. Simpson trial. In a touching scene, Damon's exchange with suffering addict Pray Tell (Billy Porter) proves to be a revealing moment. Damon shows an Alcoholics Anonymous book to Pray Tell, sharing with him his alcohol abuse experience. Through this reveal, it's clear that within the three-year gap of the show, Damon had also been suffering from substance addiction.
The legacy of Damon was affected by real-life circumstances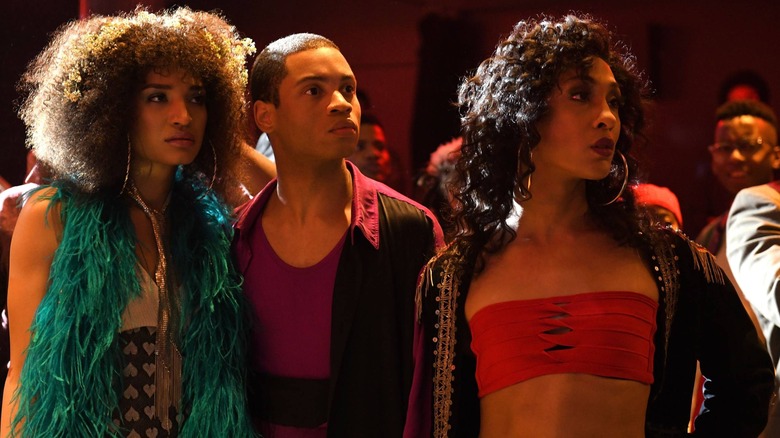 FX
In the second episode of the final season, Damon is completely absent. It's only natural for fans to be confused about the character's sudden departure, and since Blanca says that she "lost" him to a relapse, fans speculated that perhaps Damon had died. In response, showrunner Steven Canals tweeted, "Okay Ya'll. To be clear — Damon did NOT die. He relapsed (alcoholism) and moved to be with a cousin in Charleston." 
Due to a family tragedy that Ryan Jamaal Swain had been dealing with, his removal from the show was the only appropriate choice of action. Swain's sister had been critically shot in July 2020 in Birmingham, Alabama, which he posted about on his Instagram. Regarding Swain's absence, Canals said, "As one of our family members, we wanted to honor that and give him the space that he needed."
Ultimately, the sudden ending of Damon's arc may have felt forced, but real-life circumstances left the show's creators without much of a better option. Damon's abrupt exit from the show may have made fans upset, but the significant impact he had on queer black stories and the strength, determination, and unabashed authenticity of his character will never be forgotten.