TikTok Is Obsessed With This Hilarious Ryan Reynolds Lookalike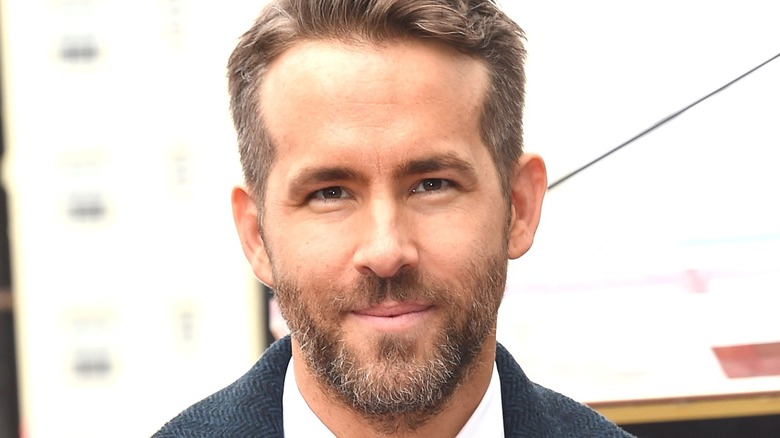 Shutterstock
Welcome to TikTok! Have a look around. Anything that brain of yours can think of can be found. People dancing and singing and hot takes galore, with a Ryan Renolds impersonator!
If you knew exactly how to sing along to that, congratulations on having exquisite musical comedy taste. Not only is it fun to sing along to, but it's also informative. TikTok is the hottest app to light up the App Store, and its popularity has begun to seep into other aspects of pop culture. Addison Rae got her start dancing on the platform, and now, she has her sights set on Hollywood, complete with a lead role in the upcoming romantic-comedy "He's All That" on Netflix.
Naturally, influencers come and go, and right now, the hottest account you can find belongs to Terence Sullivan. No, he's not another dancer. Instead, he's earned his massive following of over 900,000 people with killer impressions, most notably with Van Wilder himself — Ryan Reynolds.
Terence Sullivan brings the laughs with celebrity impressions
Deepfakes are on the rise, and while there's a host of ethical questions that come with this new technology, there's plenty of harmless fun to be had, as well. Terence Sullivan has discovered a great use by using the AI to make himself look like Ryan Reynolds. Through this, he's created several videos of himself speaking with "Ryan Reynolds" on a litany of topics, the most entertaining involving the "actor" walking him through a dark "Wizard of Oz" fan theory about how Dorothy is actually trapped in purgatory.
The voice and mannerisms are spot-on, and his repertoire doesn't end with Reynolds. As you go through his TikTok profile, you'll find some videos containing a similarly great impression of Chris Hemsworth. Sullivan's Reynolds embodies the sassy personality the actor is known for playing in many of his films, but Hemsworth is more of a laid-back bro. He's often off to the side of the videos, usually eating something, and chimes in with a punchline now and then. 
Suffice to say, the videos are a ton of fun, especially if you're a fan of their Deadpool and Thor personas, respectively. You can check out Terence Sullivan's stuff on TikTok, and he's also getting into Instagram now. Follow him if you want to remain consistently entertained.