Jeopardy! Set To Announce Two New Hosts And The Internet Won't Be Happy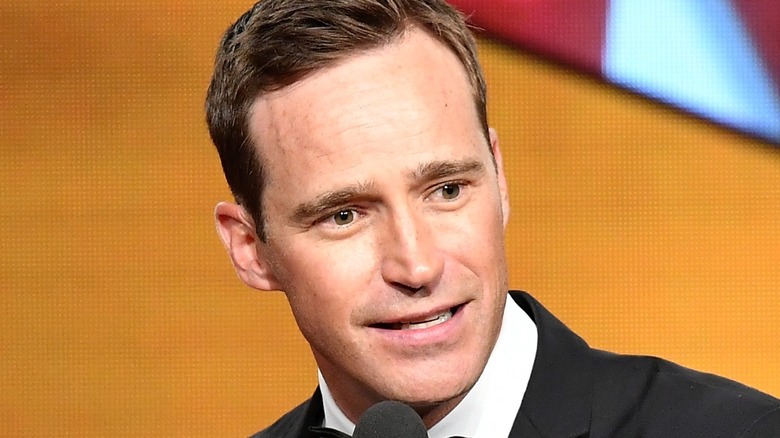 Earl Gibson III/Getty Images
Imagine a kid that asks for ice cream, and their parents say "you can't have ice cream, but you can have this uncooked brussels sprout," and the kid says no, I'd like ice cream very much, please, and their parents say "alright, alright, twist my arm. Here's two uncooked brussels sprouts." That's the nutshell version of the news coming out of the production offices of "Jeopardy!" this week, where reports state that higher ups are concocting a plan to announce not one, but two hosts for the series when it returns to the air for its 38th season. No, he's not one of them.
Per The Daily Beast, "Jeopardy!" will feature longtime executive producer Mike Richards as the host of its day-to-day series, while "Big Bang Theory" alum, neuroscientist, and once and future Blossom Mayim Bialik will take over for primetime and spin-off specials, like the upcoming "Jeopardy! National College Championship." According to social media reactions to the news, which first dropped on August 11, both Richards and Bialik are best known for not being LeVar Burton.
The Jeopardy! shake-up has fans feeling feelings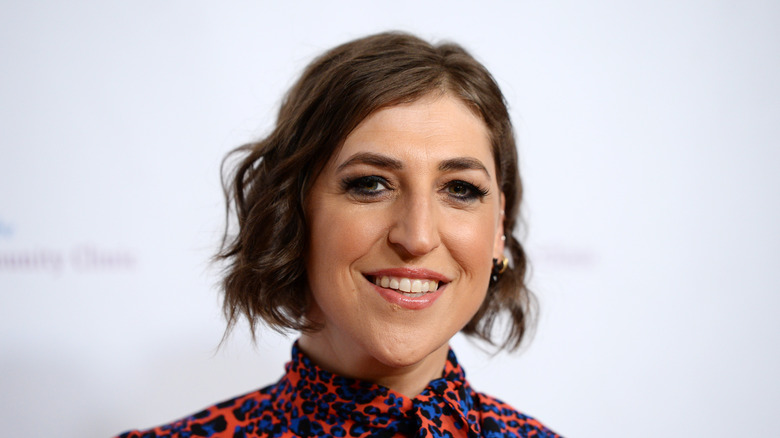 Amanda Edwards/Getty Images
The decision to make "Jeopardy!" hosting duties a true daily double received a full spectrum of reactions on Twitter, from "passingly outraged" to "prepared for righteous combat." James Grimaldi of the Wall Street Journal pointed out the uncomfortableness inherent in Mike Richards' place in the spotlight. "The executive producer selected himself to be the new host?" Grimaldi tweeted on Wednesday. "You're kidding, right?" "I don't see this strategy working out for them at all, but I do see a new host(s) announcement coming after all the backlash this one is about to get," another user responded.
Meanwhile, LeVar Burton fever continued to sweep the nation for the 64th consecutive year. Responding to the headline announcing two hosts for "Jeopardy!," one user poetically stated that "Unless they're both LeVar Burton I'm not watching." It was a sentiment echoed across social media but you don't have to take our word for it.
Producers on the show have yet to make an official announcement, but one is expected in the days ahead.