Pat Hitchcock, Hitchcock's Daughter And Psycho, Strangers On A Train Actress, Dies At 93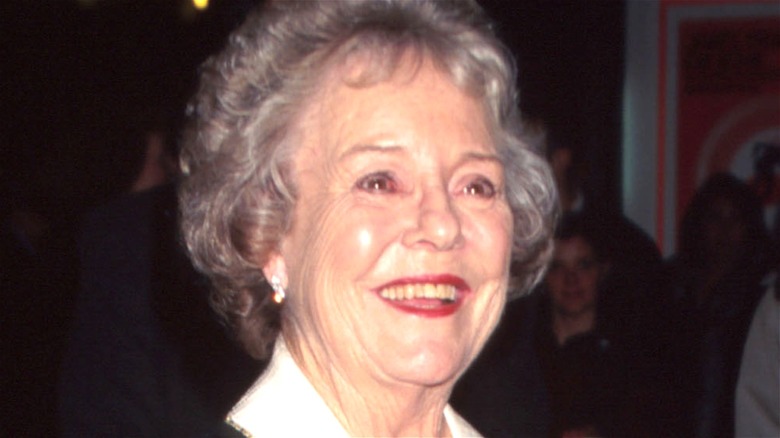 Evan Agostini/Liaison
Pat Hitchcock, the only daughter of legendary director Alfred Hitchcock and screenwriter and film editor Alma Reville, and an actress who appeared in several of her father's films including "Strangers on a Train" and "Psycho," has died, according to The Hollywood Reporter. Hitchcock's daughter, Amblin Entertainment executive Katie Fiala, told the trade that her mother passed away Monday at her home in Thousand Oaks, north of Los Angeles. She was 93.
Patricia Alma Hitchcock was born on July 7, 1928, in London. Her family moved to America in 1939, when her father was hired to direct his first Hollywood film, "Rebecca." She began acting on Broadway as a teenager, and she made her film debut in her mother and father's 1950 mystery "Stage Fright," playing a character named Chubby Bannister, a classmate of aspiring actress Eve Gill (Jane Wyman) at London's Royal Academy of Dramatic Art, where Hitchcock actually was a student at the time. 
She also appeared in her father's 1952 film "Strangers on a Train" as Barbara Morton, the sister of Ruth Roman's Anne Morton. Her final appearance in an Alfred Hitchcock movie was "Psycho," in which she had a small role as Caroline, a co-worker of Marion Crane's (Janet Leigh) who offers to share her tranquilizers with the future stabbing victim.
Pat Hitchcock had an interesting life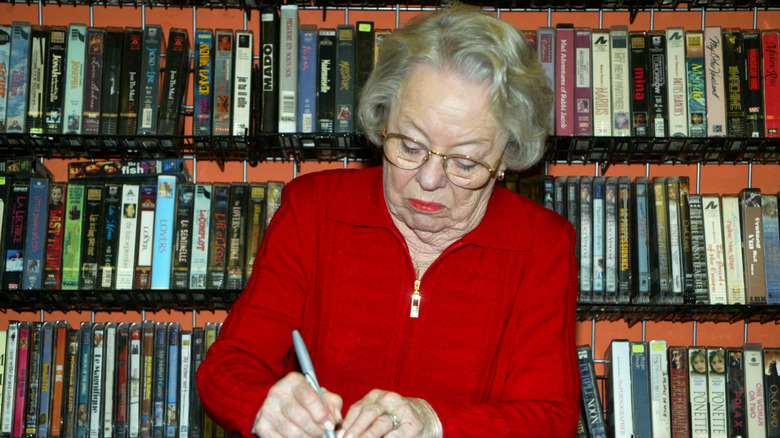 Matthew Simmons/Getty Images
Outside of her father's films, Pat Hitchcock mostly acted on television. She made a number of appearances on the mystery anthology series "Alfred Hitchcock Presents," which her father created and hosted. She also appeared on the '50s television shows "The Life of Riley," "Suspense," "Screen Directors Playhouse," "Playhouse 90," and "Suspicion," the latter of which was also produced by her father. In film, she had small roles in "The Mudlark" and "The Ten Commandments." Her final acting role was in the 1978 sports drama "Skateboard," which starred teen idol Leif Garrett and was written by a pre-"Law & Order" Dick Wolf.
Hitchcock executive-produced the 2000 documentary short "The Man on Lincoln's Nose," about production designer Robert F. Boyle, who worked on many of Alfred Hitchcock's films, most notably "North by Northwest." She also co-wrote a biography of her mother, called "Alma Hitchcock: The Woman Behind the Man."
Pat Hitchcock is survived by her daughters Mary, Tere, and Katie, and numerous grandchildren and great-grandchildren.