Syfy's Chucky Series Hits A Major Production Milestone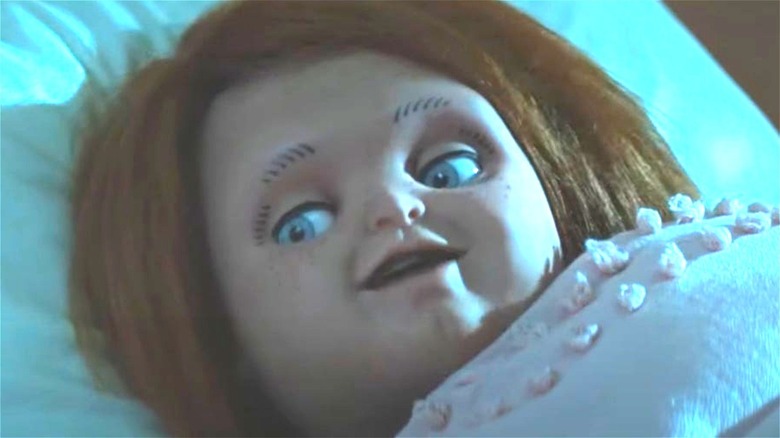 SYFY
Much like the killers they revolve around, slasher franchises keep coming back from the dead. Almost every notable horror intellectual property — from "Halloween" to "A Nightmare On Elm Street" — has become part of the reboot trend, and Chucky and the "Child's Play" saga are no different. However, what makes the "Child's Play" franchise interesting is that the original iteration and a rebooted version are soldiering along at the same time, existing in two separate timelines. The 2019 "Child's Play" remake may have given Chucky a makeover, but Don Mancini has no intention of retiring the original incarnation of the voodoo-practicing, possessed killer doll any time soon.
A "Chucky" TV series will make its way to Syfy and the USA Network this October, with the titular doll set to wreak havoc on the small screen for the first time. The series will serve as a direct continuation of the previous movie sequel, "Cult of Chucky" (per Collider), and see the return of some familiar faces. Mancini recently provided an update on the show's progress too, and it's great news for fans of everyone's favorite possessed kids' toy.
The Chucky TV series has wrapped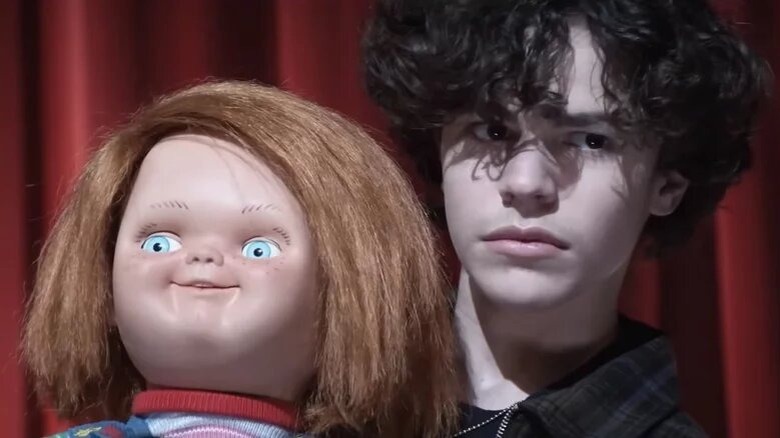 SYFY
"Chucky" creator Don Mancini took to Twitter earlier this week and gave a curse word-filled update on the series. The franchise stalwart revealed that the show had wrapped production and took a moment to thank everyone "in front of and behind the camera" on what he described as a "momentous occasion." Mancini's fans were pumped about the news, too. "I love you Don, thank you for continuing this franchise and bringing some sort of light to our everyday lives," wrote user @GodofRue22, summing up the general sentiment of the tweet replies. Most "Chucky" fans are excited to see Mancini back in the saddle as he's been the franchise's guiding force since its inception. It's been five years since he last oversaw a Chucky-centric project too, having rejected any involvement in the 2019 reboot. 
However, Mancini is excited for the doll's future as a slasher on the small screen. The series has allowed him to explore some fresh ideas after all. While speaking to Syfy Wire, he revealed that "Chucky" will look at what it means to be a kid in the modern age, as opposed to the 1980s when the "Child's Play" franchise first appeared. As such, it will require Chucky to sharpen his skills with the blade in order to contend with contemporary children and their fancy gadgets.