Brie Larson Says Filming The Marvels Is 'Super Fun' And 'Bizarre'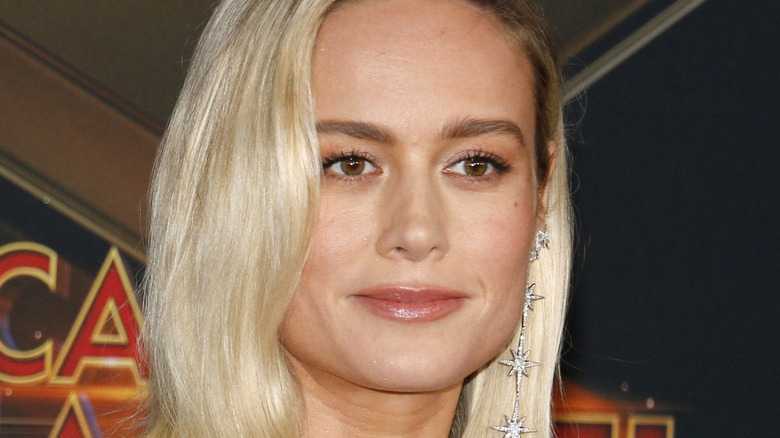 Shutterstock
With four Marvel movies coming out a year and a slew of TV series going straight to Disney+, there's plenty for superhero fans to anticipate. It's hard to pick a single favorite out of the stories coming down the pipeline. Are you more excited to see Jane Foster (Natalie Portman) suit up as a new god in "Thor: Love and Thunder," or are you still waiting on bated breath for any word that "Spider-Man: No Way Home" will come out with a trailer before the film comes out in December? There's no wrong answer.
With so much coming out in the span of a few months, it's easy to forget about some of the other exciting sequels that will take a while to get here. One of these to keep an eye out for is "The Marvels," which sees the return of Carol Danvers (Brie Larson) as she teams up with other superheroines — Monica Rambeau, a.k.a. Photon, (Teyonah Parris) and Kamala Khan, a.k.a. Ms. Marvel (Iman Vellani). 
It's a fascinating development to see the continued adventures of Captain Marvel and characters developed initially on Disney+ original shows. It's still a while until we see the finished product since it has a scheduled release date for November 11, 2022, but star Brie Larson has seemingly divulged some intriguing news. 
By the sound of it, filming has begun on The Marvels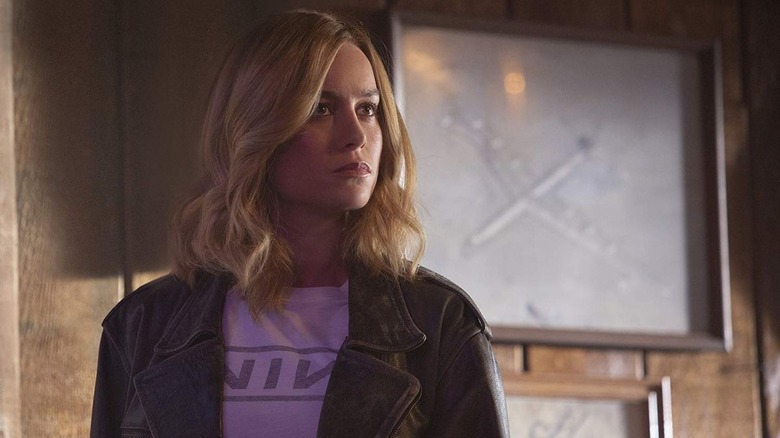 Disney/Marvel Studios
A Twitter account called The Marvels News has uploaded a video of what appears to be a Sirius XM interview featuring Brie Larson. The conversation naturally turns to her role in the Marvel Cinematic Universe. She talks about being part of a film that's so much bigger than what any other studio is doing right now. It's during this exchange she lets the cat out of the bag by saying, "I'm in sets that are bigger than you can imagine right now." Earlier in the interview, she talks about how early she has to wake up to get to set at the moment, and those statements put together certainly seem to imply she's working with Marvel as we speak.
It's vital to take Larson's statement with a grain of salt. It's entirely possible she misspoke and is just talking about how, in general, Marvel movies are these massive productions. However, the time frame would make sense for "The Marvels" to begin production now. "Thor: Love and Thunder" began principal photography on January 26, 2021, to meet its release date of May 6, 2022 (via Digital Spy). That's roughly 15 months before release. Using that same timeframe, 15 months before November 2022 would be August 2021, so it makes sense for filming to start now.
Larson describes the sets as "unlike anything else" and the filming process itself as "bizarre" yet "super fun." That may not be much to go on, but with director Nia DaCosta ("Little Woods," "Candyman") at the helm, we think something pretty spectacular is in the works.