Hit & Run Season 2 - What We Know So Far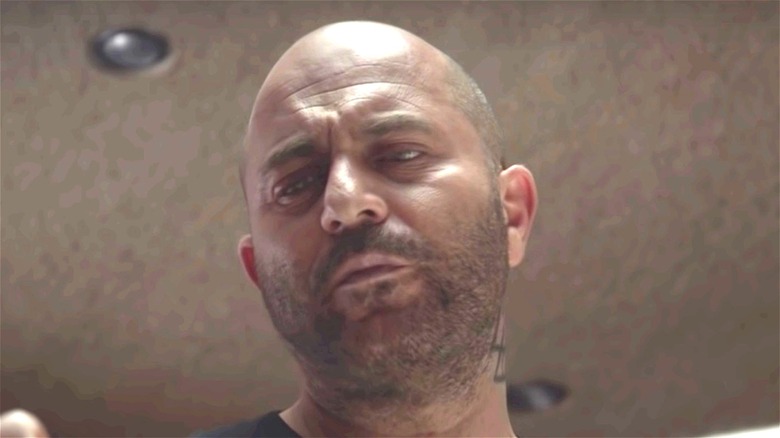 Netflix
Contains spoilers for Season 1 of "Hit & Run"
Season 1 of the Netflix original thriller "Hit & Run" may have only made its debut on August 6 but the series has already established itself as one of the hottest new shows on the streamer. It has set up shop on the list of the top 10 most viewed series on Netflix and there are no doubt plenty of viewers who are already curious about a possible Season 2.
The series follows an Israeli man named Segev (Lior Raz) who is horrified when his wife Danielle (Kaelen Ohm) is run down and killed in a hit-and-run accident. However, his shock at Danielle's death is nothing compared to what he experiences as he begins to investigate who killed her and why. Not only does Segev learn that Danielle's slaying was no accident, but as his investigation takes him to Danielle's home of New York City, he also comes to understand that the woman he married was not the person he thought she was.
Season 1 tells a story full of wild twists and shocking revelations that ends with plenty of questions left unanswered. So, when can we expect a theoretical Season 2, who could come back for the next installment, and where might the narrative take us? Let's dig into everything we know so far about "Hit & Run" Season 2.
Is Hit & Run getting a second season? If so, when?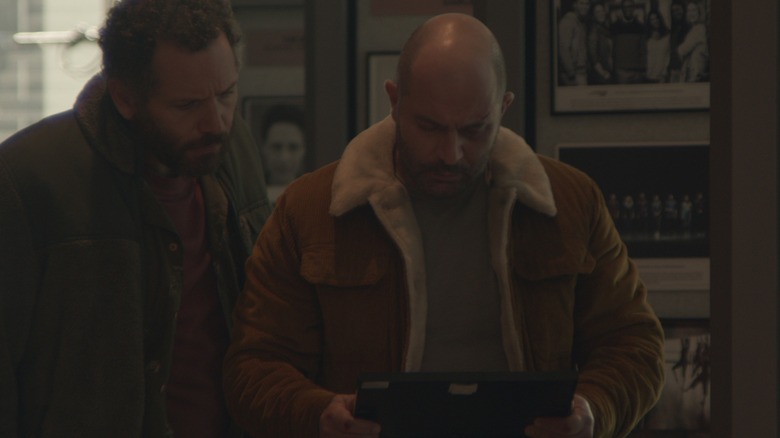 Netflix
Let's get something out of the way up top: at the time of writing, a second season of "Hit & Run" hasn't been confirmed by Netflix. That's no reason to panic, though. While Netflix does occasionally give its original series an immediate order for more episodes, it's also common for them to take weeks or even months to make a renewal announcement. And there are a lot of reasons to think that a "Hit & Run" Season 2 is all but inevitable.
As we've already covered, "Hit & Run" has been enjoying a popular debut that is sure to be a huge mark in its favor. There's also the fact that the series comes from Lior Raz and Avi Issacharoff, who already have a multi-season Netflix hit with the political thriller "Fauda." They co-developed "Hit & Run" with Dawn Prestwich and Nicole Yorkin, who have worked on shows like cult favorite "Carnivàle" and "The Killing," which aired its final season as a Netflix exclusive. With good early traction and a creative team of proven hitmakers behind the project, fans of "Hit & Run" should feel optimistic about its chances.
So, let's say that "Hit & Run" does get a Season 2 renewal: when will that next season drop? That's hard to say given how many variables are still up in the air. Season 1 was originally announced all the way back in 2018 (via Deadline) and didn't begin airing until three years later in 2021. That doesn't mean Season 2 would necessarily take quite that long to debut, though. "Fauda" has released a new season roughly every two years and we wouldn't be surprised if "Hit & Run" follows a similar release strategy. Should "Hit & Run" get renewed, we'd expect Season 2 to premiere sometime in 2023.
Who will return for Hit & Run Season 2?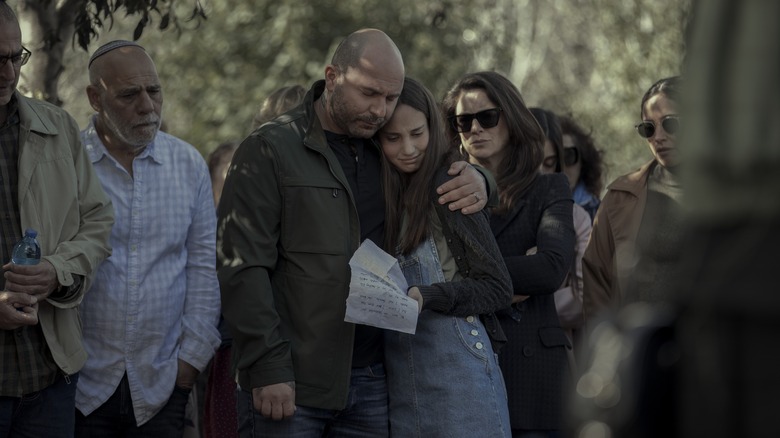 Corinna Kern/Netflix
"Hit & Run" is a bonafide espionage thriller, which means nobody is truly safe. It's fitting, then, that Season 1 saw several characters central to the plot get killed off. Although the show does make ample use of flashbacks to flesh out its narrative, it's safe to say that most of the characters who died in Season 1 won't be returning for future installments.
However, that still leaves us with several characters that were still standing as the credits rolled on the final episode. Segev, Naomi, Tali, and "Martin" (there's some ambiguity there, but we're going out on a limb and saying he's still alive) will all most likely factor into Season 2, which means you'll likely see actors Lior Raz, Sanaa Lathan, Moran Rosenblatt, and Gregg Henry returning.
One big question mark is whether or not Kaelen Ohm will return to play "Danielle." Although her death is the event that kick-starts the action in Season 1, "Danielle" still appeared regularly thanks to flashbacks that fleshed out the details of the character's secret double life. However, we've already learned quite a bit about her in Season 1 and as the cliffhanger in the finale sets up, Segev now has some pretty urgent immediate concerns to deal with. That might mean Season 2 will spend less time focusing on "Danielle's" backstory.
Of all the core cast members who might return, Ohm seems most likely to miss out on Season 2 or have a significantly reduced role.
How Hit & Run Season 2 could continue the series' story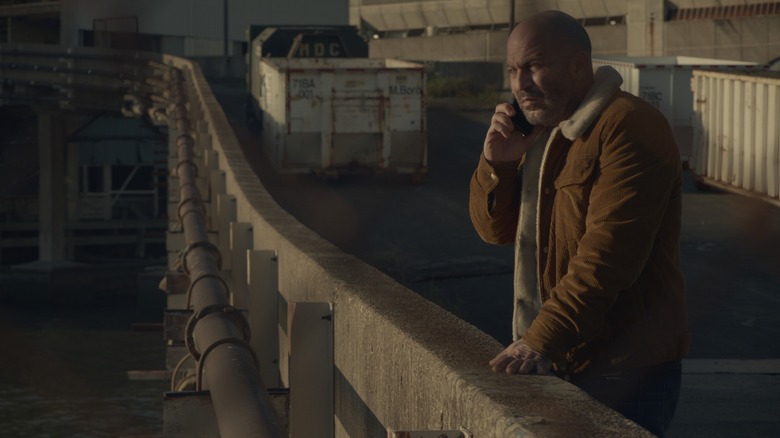 Netflix
Season 1 of "Hit & Run" concluded in a very different place than it started. What began as the story of a man trying to get to the bottom of his wife's untimely death spiraled into a twisted tale of international espionage. By the end of Season 1, Segev learned that the woman he knew as his wife "Danielle" was actually a CIA agent named Sophie who had uncovered a spy plot that could have major implications for US-Israeli relations. In the finale's final moments, he also learned that his ex-wife Shira was murdered and his daughter Ella (Moran Rosenblatt) is missing.
It's impossible to say exactly where the presumed second season of "Hit & Run" will take viewers. However, now that Segev has uncovered the truth about his wife's identity, learned the secrets she was most likely killed over, and has found himself personally embroiled in the dangerous international conspiracy, we suspect that Season 2 will move away from "Danielle's" mysterious death and focus more on the immediate story. Perhaps, the same way "Danielle's" murder was the focal point around which Season 1 revolved, Ella's kidnapping will play a similar narrative role in Season 2.
But, of course, that's all speculation for the time being. We will have to wait and see exactly what Netflix has in store for its viewers if (or, more likely, when) it renews "Hit & Run" for a second season.