Why The AMC And Warner Bros. Deal Has HBO Max Subscribers Fuming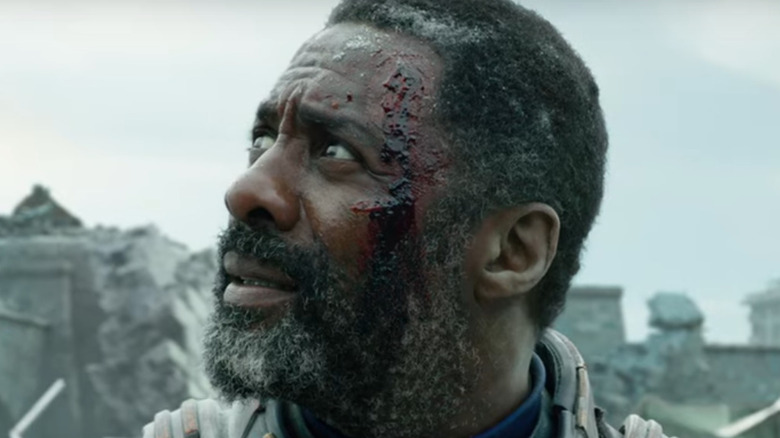 Warner Bros.
It's no secret that the COVID-19 pandemic has changed the way we watch movies. Even with vaccine roll-out ramping up and restrictions lifting, many people still express hesitation at going to movie theaters, as reported by The Washington Post. Studios have therefore been offering dual theatrical and streaming releases for many hotly-anticipated titles, making new movies available at home for subscribers.
However, while this new system is certainly better than no movies at all, it has been met with some backlash across the industry. Making films available at home means lower box office returns, and actors are not happy. Scarlett Johannson recently made headlines when she sued the Walt Disney Company, alleging they did not honor her contract for "Black Widow," as the terms of her salary were negotiated for a theatrical release only prior to the pandemic.
Movie theater companies were among some of the worst hurt by the pandemic, and they are eager to bring in profits now that theaters are open again. However, making films available on streaming has led to less of a financial uptick than anticipated for theaters, as reported by Bloomberg. Now, AMC Theatres and Warner Bros. have come to a deal in the hopes of pleasing both companies — but it may not please audiences.
HBO Max subscribers will have to wait to see new Warner Bros. releases on streaming
As reported by Variety, AMC Theatres and Warner Bros. have reached a formal agreement to show the studio's 2022 releases on the big screen for an exclusive 45-day window, including hotly anticipated DC films like "The Batman" and "The Flash." The deal means that audiences will have to wait to see any Warner Bros. releases on their streaming service, HBO Max. 
AMC CEO Adam Aron commented on the deal, calling it "gratifying that Warner Bros is yet again embracing a theatrical window" (via Variety). The theater chain hopes this deal will lead to more, with Aron remarking, "We're in active dialogue with every major studio on this topic. We're hearing considerable support that an exclusive theatrical window is an important way to build a successful movie franchise."
While this is certainly a net positive for those poised to profit from theater-goers, the deal is less appealing for audiences. As the COVID-19 Delta variant continues to spread across the world, as reported by the CDC, many people are still hesitant about returning to confined indoor spaces, like theaters. In such a precarious time, it's difficult to predict what the film industry will look like this time next year. However, as seen by this deal, AMC and Warner Bros. are willing to meet in the middle to ensure the highest profits for both companies, and it's likely other studios will follow suit — and movie aficionados will have no choice but to accept.