Who Is The Star In The Nurtec 'Hide In The Dark' Commercial?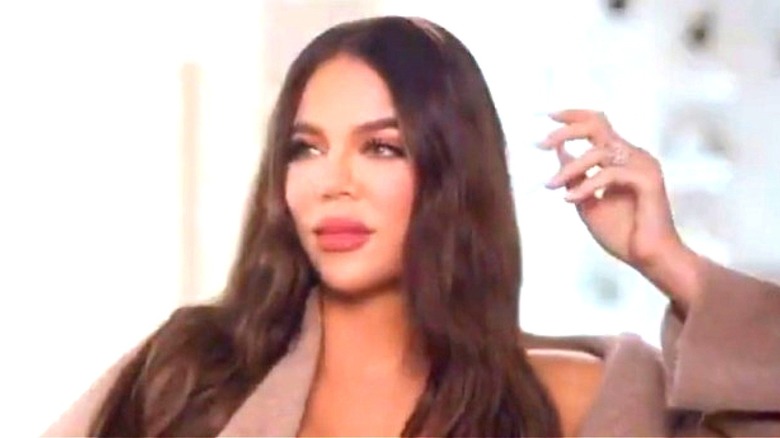 Nurtec ODT
"When I get a migraine, I hide in the dark," a familiar voice says before the camera pans around to reveal her face. "I can't go anywhere or do anything."
​​Migraines affect 1 billion people worldwide, and according to the Migraine Research Foundation, "More than 90% of sufferers are unable to work or function normally" during an episode. The neurological disease can be treated with medication like Nurtec ODT, which the star is promoting in their "Hide in the Dark" commercial.
A voiceover discusses the oral medication's "onederful" 48-hour symptom relief while the star shares a bowl of popcorn with her daughter, both clad in coordinated monochromatic loungewear. Nurtec ODT's official website describes the quick-dissolving tablet as being "for the acute treatment of migraine attacks ... and the preventative treatment of episodic migraine."
"Get back to it with Nurtec," she tells consumers at the end of the commercial. So, who is the latest celebrity to endorse Nurtec ODT?
Keeping Up with Nurtec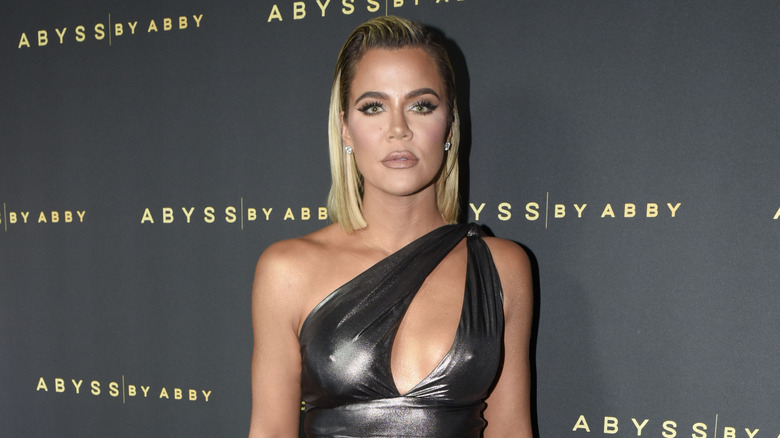 Vivien Killilea/Getty Images
TV personality Khloé Kardashian is no stranger to endorsing products — she's attached her name to everything from waist trainers and clothing brands to makeup and nutritional supplements. The "Keeping Up With the Kardashians" star shared her story on the migraine medication brand's website, revealing that she's dealt with migraines for most of her life and it was a "big deal" to finally find a solution.
An article from The Sun compiled fan reactions to the "Hide in the Dark" commercial, which shocked many because she looked "unrecognizable." One user said, "Wow Khloe was the prettiest. I just wish she knew that," while others speculated about cosmetic procedures.
The confusion over her appearance isn't new for the Kardashian sister. In April, an untouched poolside picture of her went viral in a rare glimpse at the star without any editing or filters. Fans sympathized with her lifelong body image struggles but encouraged her to be more "real."
Kardashian responded to the controversy on Instagram, sharing a series of videos and images of her body alongside a note that detailed the pressure of living under a microscope. "My body, my image and how I choose to look and what I want to share is my choice," she wrote.