The Real Reason Blac Chyna Is Suing The Kardashians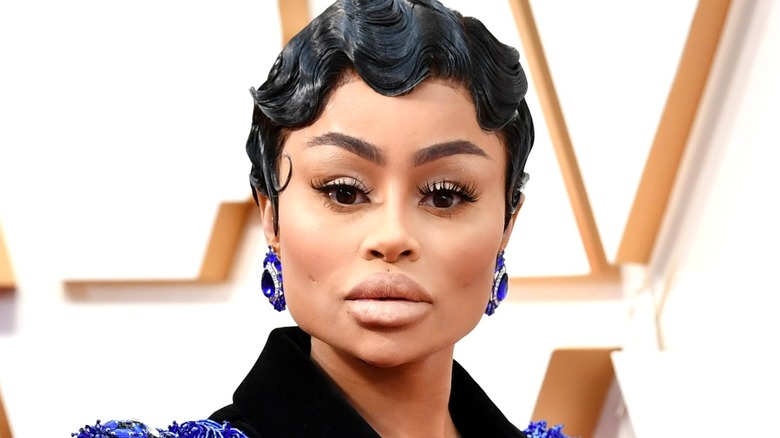 Amy Sussman / Getty Images
The conclusion of "Keeping Up With The Kardashians: The Final Curtain" recently aired. And while Kim, Kourtney, and Khloe Kardashian and Kris, Kendall, and Kylie Jenner spoke with host Andy Cohen, viewers may have noticed that a couple of family members were missing for the special. Along with Caitlyn Jenner, Rob Kardashian wasn't in the reunion show.
Via Entertainment Tonight, Khloe said that Rob's reclusive absence from the show and public spotlight had been an opportunity for the youngest Kardashian sibling to focus on himself. In addition, Khloe said that he might not have been ready to come on the reunion show to address "the parts that made him want to take a break." This was presumably a vague reference to his and his family's tumultuous relationship with his ex-fiancée Blac Chyna. Chyna, whose real name is Angela White, was further mentioned in the special by Cohen, who brought up that it must be hard for Rob to co-parent with someone who is suing his entire family.
While this prompted Khloe to give Cohen a diplomatic response about Chyna, the lawsuit he spoke of might still bring up some bitter feelings within the family, as it hasn't even gone to trial yet despite being a few years old. Per Vanity Fair, Blac Chyna filed the lawsuit initially in 2017, and it is finally set to be heard in court on October 18, 2021.
Blac Chyna's lawsuit alleges assault, defamation, and the cancellation of her reality show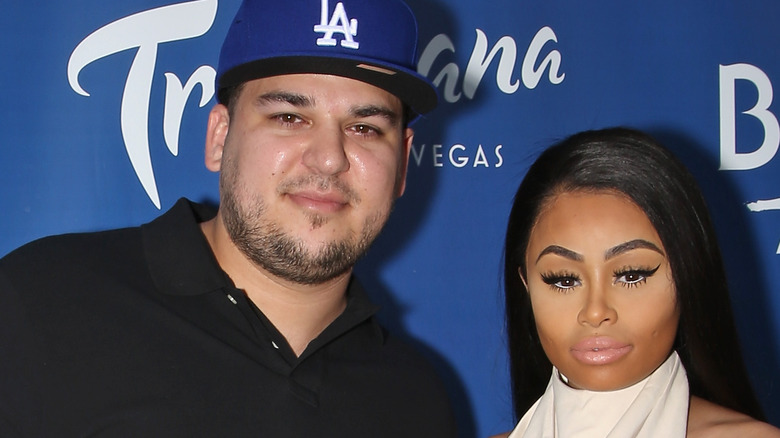 Gabe Ginsberg/Getty Images
According to TMZ, Black Chyna filed a lawsuit against the Kardashian family that alleges they are responsible for canceling her E! reality show "Rob & Chyna," in which she starred with her ex Rob Kardashian. "Rob & Chyna" produced one season for the network and gave a spotlight to the former couple's relationship. The lawsuit said that there was supposed to be a Season 2 of the reality show before the Kardashians allegedly used their "power and influence over the E! network" to cancel it.
In addition, per Page Six, Chyna is also suing the family over accusations of assault, battery, domestic violence, and defamation. The lawsuit lists alleged cases of verbal and physical assault by Rob as well as alleged harassment by the Kardashian family through social media. Via Vanity Fair, within the same year Chyna filed the lawsuit, Rob, Kris Jenner, and Kim Kardashian sought a dismissal of the suit. But a judge denied their request. 
Members of the Kardashian family also have their own lawsuit against Chyna. Per People Magazine, Rob and Kylie Jenner filed a lawsuit against Chyna in 2017 that accuses her of assault and battery. Chyna's attempt to have the lawsuit dismissed was denied by a judge, and it's still pending.