The Biggest Unanswered Questions From Black Monday Season 3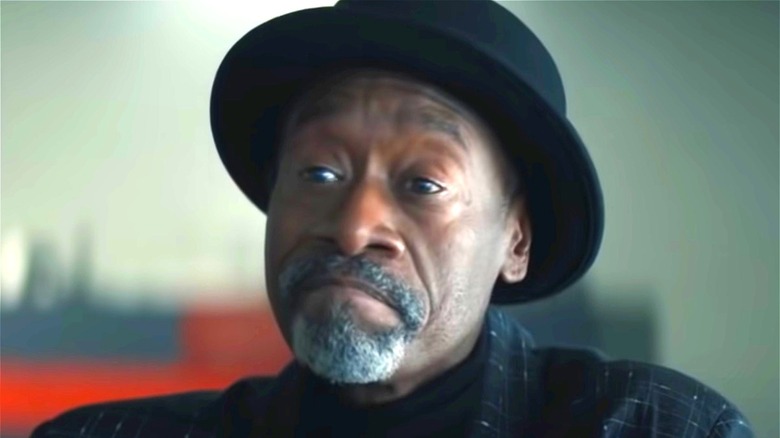 Showtime
The third season of Showtime's period comedy "Black Monday" came to an end with episode 10 on August 1, 2021. The series stars Don Cheadle as Maurice "Mo" Monroe, a longtime stockbroker who attempts to branch out into new business ventures after the 1987 stock market crash. On his team are also the strong-willed Dawn Darcy, played by Regina Hall, and Mo's protégé, Blair, played by Andrew Rannells. The first season begins a year before that fateful day, with all of Season 1 telling a fictional story of what leads up to and causes the event known as Black Monday, as Mo and his colleagues play key roles. 
In Seasons 2 and 3, "Black Monday" moves past 1987 into the late '80s, with Mo and the others moving into politics, the entertainment industry, and whatever else might bring them fortune and power. At the beginning of the third season, Mo gets Dawn out of jail after she takes the blame for the stock market crash, before heading out to achieve his dream of becoming a jazz music producer. Meanwhile, Blair is building up a system of influential contacts in politics as someone starts gunning for him (literally). By the end of the season, Mo and Dawn lose their business, Blair's lost his wife, Tiff (Casey Wilson), and a serial killer is chasing them. 
Don't worry though, everything works out — for the most part — but the Season 3 finale leaves quite a few questions unanswered, hinting at what could come in a possible "Black Monday" Season 4. 
Will Mo and Dawn stay together?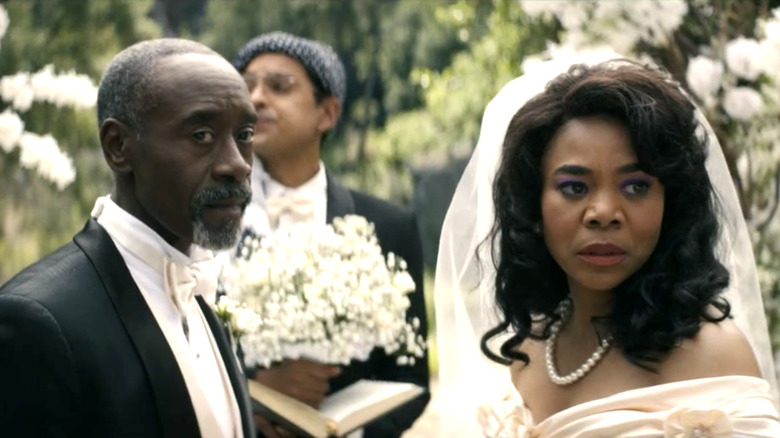 Showtime
The final episode of Season 3 has Mo and Dawn putting on a fake wedding with a videographer handy to catch a serial killer's confession. While things don't go according to plan, they do eventually catch the killer and everyone makes it out alive — including Tiff, who is revealed to have not been killed a few episodes earlier — but there's a more significant development that happens between Mo and Dawn. As they play out what a wedding between them could look like, Mo and Dawn finally admit their feelings for one another. 
The third season of "Black Monday" ends with the two saying "I love you" to one another in the back of an ambulance, as Mo is driven to the hospital after taking a bullet for Dawn. The couple seem to be on the same page, but going forward, there's bound to be plenty of bickering and obstacles that will test their love for one another. As a fan-favorite couple, many people hope that Mo and Dawn can make it work, and that they may even have a real wedding soon. But only time will tell, so keep your fingers crossed that the series gets a Season 4. 
What's next for the crew's careers?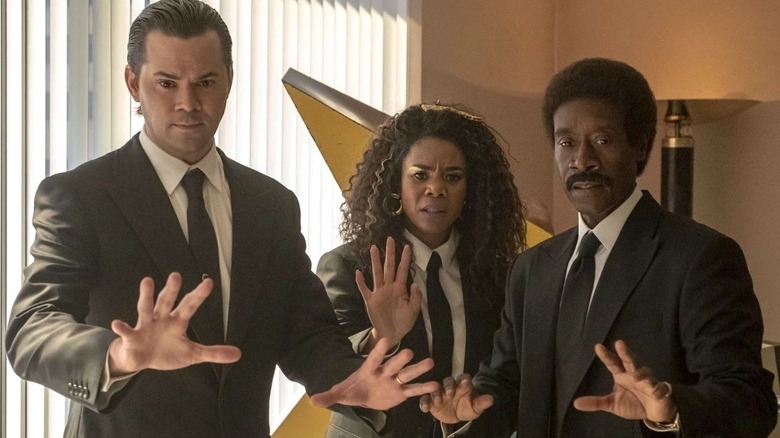 Showtime
While the relationships between the main characters are settled, the business side of the story is really up in the air. First off, there's Mo and Dawn's business, which is taken over by one of the Leighman brothers (Ken Marino), and when he dies, their dreams of getting their business back die too. Then Keith (Paul Scheer) comes around with a saving grace, supposedly having inherited all of the Leighman brothers' fortune and businesses, but then it turns out that Lenny Leighman actually isn't dead. To cut to the chase, Lenny dies again, but the show doesn't make it clear who that leaves control of the company with. That means that there is still a possibility that Mo and Dawn could finally get their business back, but there's also a big chance that they will have to start over from nothing. So what will they do next? 
As for Blair, the congressman is aiming high in the political sphere, considering a run for the vice presidency. When he hears that Tiff is killed, Blair loses his partner in crime, and he doesn't known what to do anymore. But thankfully, she was only in hiding and is totally fine, and the two can continue their takeover of politics and the fashion world. Blair really hates politics but loves the power, so it's likely that he'll push this career as far as he can go in the future. But who knows? Maybe the multiple near-death experiences finally hit him and he decides to get out and try something new. 
How will Black Monday take on the '90s?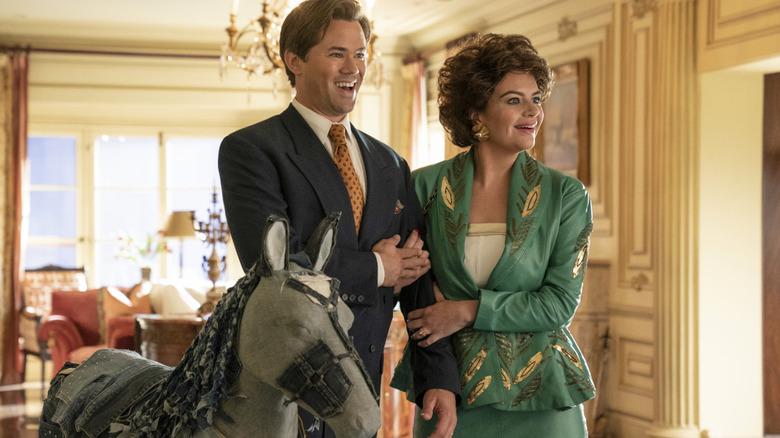 Showtime
If "Black Monday" gets a Season 4 the crew will be moving into the 1990s, and with the new decade comes new style, new technology, and a lot more trouble. Speaking with Decider, Scheer touched on what this might look like, saying that "It's the beginning of grunge, gangsta rap. That's an interesting world for us to be in, this straddling the line between real and fake, because the '80s is a lot about being fake." With the beginning of the '90s comes plenty of new business opportunities for the crew, and based on what Scheer said, it looks like Mo, Dawn, and the others might be moving away from finance and the music industry and go in another direction. 
Scheer discussed the possibilities, saying, "What are the ways that you can get money? Beanie babies, Tamagotchi, all these ways of taking advantage of people legally." Of course, there's also the beginning of the internet and the huge business that develops from that. While the end of "Black Monday" Season 3 doesn't really give any indication about which way the story might go, Scheer made it very clear that the story will stay away from the finance world, at least for now.