How Cole Sprouse Really Felt When He Joined Lili Reinhart On Riverdale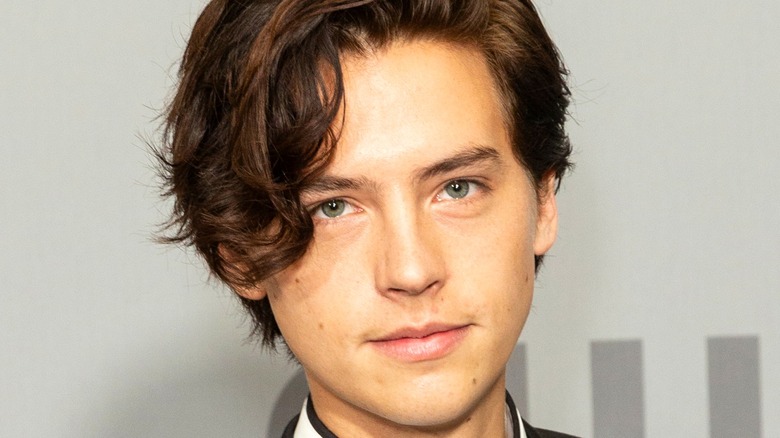 Shutterstock
One of the biggest hits for The CW in recent years has been the teen noir drama "Riverdale." Created by comics writer Roberto Aguirre-Sacasa, the show follows the exploits of Archie Andrews and his cohorts, such as Betty Cooper, Veronica Lodge, Jughead Jones, Cheryl Blossom, and others, as the group and the town deal with issues such as serial killers and biker gangs.
While most of the show's performers were relatively unknown when the series began, one notable exception was Cole Sprouse, who plays Jughead. Cole, along with twin brother Dylan Sprouse, had been the co-lead of the Disney series "The Suite Life of Zack & Cody" as a child star. This set him ahead of "Riverdale" co-stars such as Camila Mendes, whose first credited role was as Veronica Lodge on the series, or Lili Reinhart, whose first leading role on TV was as Betty Cooper. Here's how Cole Sprouse really felt when he joined Lili Reinhart on "Riverdale."
It took some time for the duo to connect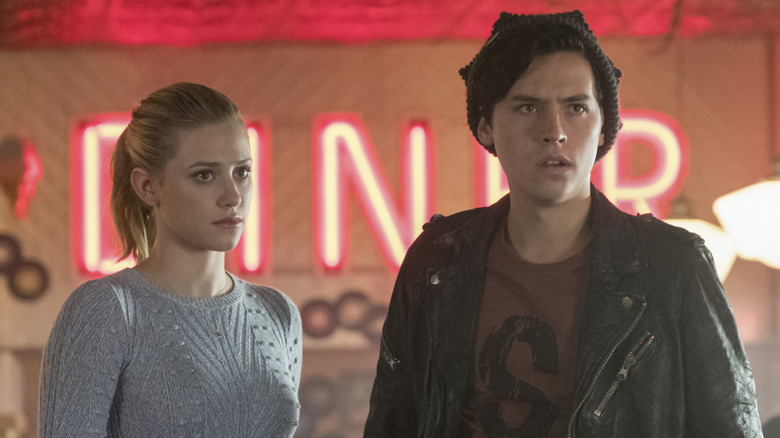 The CW
In a 2018 interview with Glamour, Sprouse spoke about his first impression of Reinhart, and how he felt it was difficult to initially get to know her.
"Lili was a tough egg to crack, she's very shy at first, and reserved." Sprouse said of his co-star. "I think it was halfway through the first season that she started letting people in, truly."
Reinhart, by comparison, had a very different first impression of Sprouse. In an interview with W magazine, Reinhart said that her other "Riverdale" co-stars made a much bigger impression than Sprouse did.
"It's funny, I don't really remember having an opinion on Cole, to be honest." Reinhart said, "Of course, I had grown up watching ["The Suite Life"] but I wasn't really starstruck. He just seemed like this really attractive, normal guy."
Of course, it's clear that Cole Sprouse did ultimately crack the egg that was Lili Reinhart, as the co-stars ultimately ended up in a relationship together. Speaking further in Glamour, Sprouse said, "She's one of those people that consistently pushes me to be better at the arts that I'm pursuing, and that's just the kind of person she is. She inspires excellence out of everybody she works with."
In the same interview, Reinhart said that "Cole is one of the smartest, the smartest person that I'm friends with. He's incredibly passionate about art, about photography, about acting, and I really admire that."
"Riverdale" returns for its fifth season on August 11.