Dave Bautista Joins Sylvester Stallone In Escape Plan 2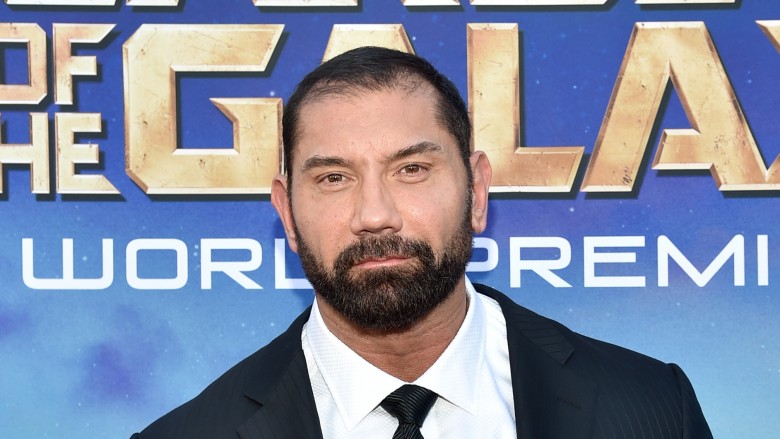 Getty Images
Drax is going back to earth for his next role. According to The Hollywood Reporter, Dave Bautista will join Sylvester Stallone for the upcoming Escape Plan 2, the sequel to the 2013 action flick starring Stallone and Arnold Schwarzenegger.
In the first film, Stallone played Ray Breslin, a security analyst who studies prisons from the inside, finds a way to escape, and then helps the prison fix their problems. After being tricked and sent to a secret prison, Breslin must team up with Schwarzenegger's character to find an escape. Plot details for the sequel are being kept under wraps, so no information has been made available on who Bautista will play.
Bautista, a former WWE World Heavyweight Champion and MMA fighter, began acting in 2010 with Wrong Side of Town and has since appeared in movies like Spectre, Bushwick, and the upcoming Blade Runner 2049 and Highlander, among others. He has most notably played Drax in Marvel's Guardians of the Galaxy movies, the second of which is due out on May 5. He is also set to reprise the role in Avengers: Infinity War.
Escape Plan 2 will be directed by Steven C. Miller (The Feud) based on a script from the original film's Miles Chapman. No release date is set for the movie yet. In the meantime, see how closely Bautista resembles his Guardians of the Galaxy character.