Avengers: Infinity War Potential Superhero Lineup Revealed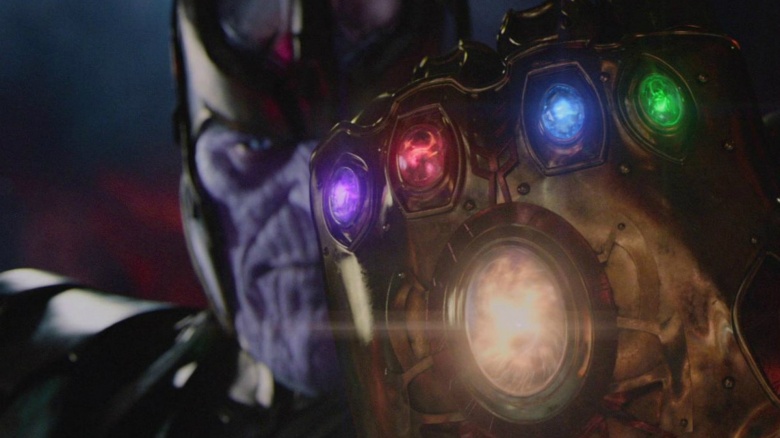 The Marvel Cinematic Universe is filled with stars, and most of them will apparently appear in Avengers: Infinity War.
We already knew directors Joe and Anthony Russo were planning for the two-part flick to be a huge crossover event, but according to Movie Casting Call, it will be massive. Of course, nothing has been officially confirmed, but the leaked cast sheet seems to line up with reports so far.
The movie will reportedly bring together all the Avengers (including Nick Fury) with the Guardians of the Galaxy, Dr. Strange, and Ant-Man to battle Thanos. But the most interesting inclusion might be Brie Larson's Captain Marvel, who has yet to appear in the MCU ahead of her solo flick slated for 2019.
There's also a glaring omission: Spider-Man isn't on the team, but that isn't all that shocking. Sony owns the rights to the character and allowed Marvel and Disney to introduce Tom Holland as Peter Parker in Captain America: Civil War to set the stage for Spider-Man: Homecoming.
Check out the reported lineup below.
Steve Rogers/Captain America (Chris Evans)
Tony Stark/Iron Man (Robert Downey Jr.)
Thor (Chris Hemsworth)
Bruce Banner/The Hulk (Mark Ruffalo)
Natasha Romanoff/Black Widow (Scarlett Johansson)
Clint Barton/Hawkeye (Jeremy Renner)
Nick Fury (Samuel L. Jackson)
Scott Lang/Ant-Man (Paul Rudd)
T'Challa/Black Panther (Chadwick Boseman)
Wanda Maximoff/Scarlet Witch (Elizabeth Olsen)
Vision (Paul Bettany)
Bucky Barnes (Sebastian Stan)
Dr. Stephen Strange (Benedict Cumberbatch)
Wong (Benedict Wong)
Carol Danvers/Captain Marvel (Brie Larson)
Thanos (Josh Brolin)
Star-Lord/Peter Quill (Chris Pratt)
Gamora (Zoe Saldana)
Rocket Raccoon (Bradley Cooper)
Groot (Vin Diesel)
Drax (Dave Bautista)
Nebula (Karen Gillan)
The first installment of Avengers: Infinity War is expected to land in theaters May 4, 2018 with the second to follow in May 2019. The directors have said it's a "new beginning" for the MCU, but it also could bring about the end for several popular characters. Check out what could follow after Infinity War.