Director Paul Feig Reveals The Office Episode He Thinks Is The Most Underrated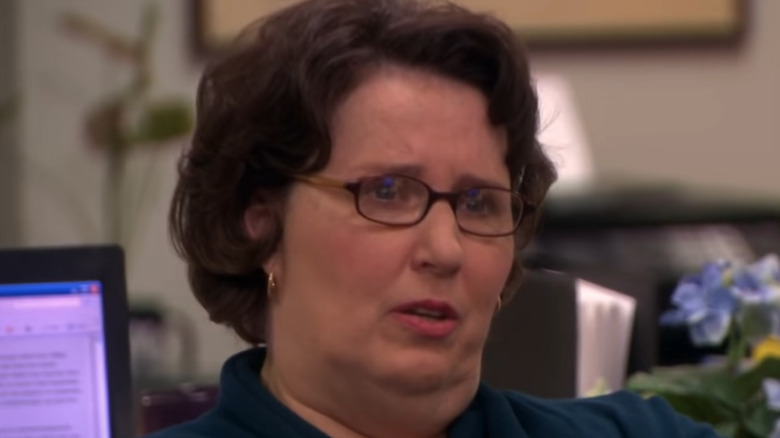 NBC
"The Office" ran for nine seasons and aired over 200 episodes, a feat that very few expected would happen coming off the show's somewhat shaky first season. Fortunately, showrunner Greg Daniels retooled the show to be warmer for American audiences following its uneven freshman run, which helped the Dunder Mifflin gang endear themselves to fans for years to come. In fact, the current success of the incredibly popular "Office Ladies" podcast should be proof enough of just how beloved the "Office" cast still is by both casual viewers and die-hard fans.
The podcast follows former "Office" co-stars and current buds Jenna Fischer (Pam) and Angela Kinsey (Angela) as they discuss the NBC sitcom's episodes in great detail while bringing in other cast members to further reminisce and share behind the scenes stories from the show that fans might not know. Fischer and Kinsey also get anecdotes from "Office" writers and directors, because many famous filmmakers directed episodes of "The Office," including Jon Favreau, J.J. Abrams, Amy Heckerling, and "A Simple Favor" director Paul Feig. The latter filmmaker, who joined the "Office" directorial pool in Season 2, discussed one of his favorite episodes of the comedy series on a recent installment of the "Office Ladies" podcast, and it's actually a surprise entry from the show's fifth season.
Paul Feig really loves one episode from The Office Season 5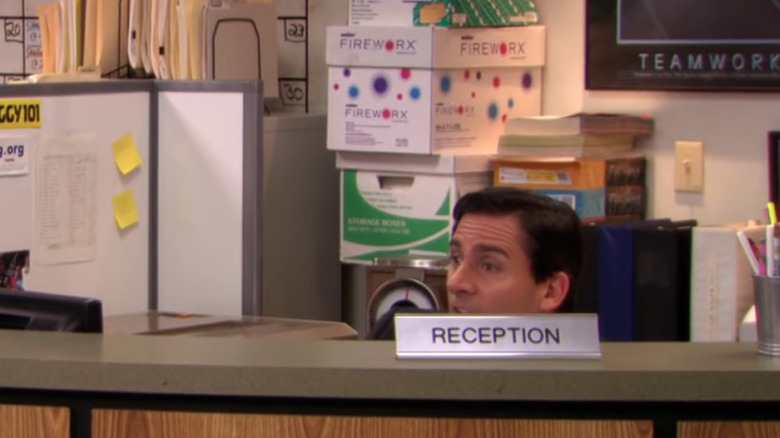 NBC
Paul Feig has a lot of fond memories of making "The Office" Season 5 episode, "The Surplus." In the episode, Oscar (Oscar Nunez) discovers that the office has a $4,300 surplus in their budget that must be spent. If they don't use that $4,300, they won't get it in next year's budget. The office splits into two warring factions: those who want to buy a new copier and those that want new chairs. It's up to Michael (Steve Carrell) to decide where the money goes, which causes Michael to become racked with indecision. Appearing on the "Office Ladies" podcast, Feig noted that "The Surplus" is an episode that "people don't talk about as much," but said he believes it has "some of the funniest stuff in it."
Feig further elaborated on his love for "The Surplus," revealing that it has one of his all-time favorite gags that he got to direct on the show. "My favorite gag, one of my favorite gags that I ever got to do on 'The Office' was when Michael's trying to convince everybody that they don't need a new copier and all the chairs are good," said Feig.
The director apparently worked closely with the prop department to make a chair that would slowly collapse as Carrell sat in it. "It takes you a few seconds to realize that he's just very slowly sinking down behind the desk. And then Steve just destroyed me," Feig said. "Not only is he down low, but he won't admit it. And then the way he has to stand up. It's like, oh, it takes such effort for him to get out of the very low chair. So that was a real favorite gag of mine."