What Really Drove Criminal Minds Con Artist David Walker To A Life Of Crime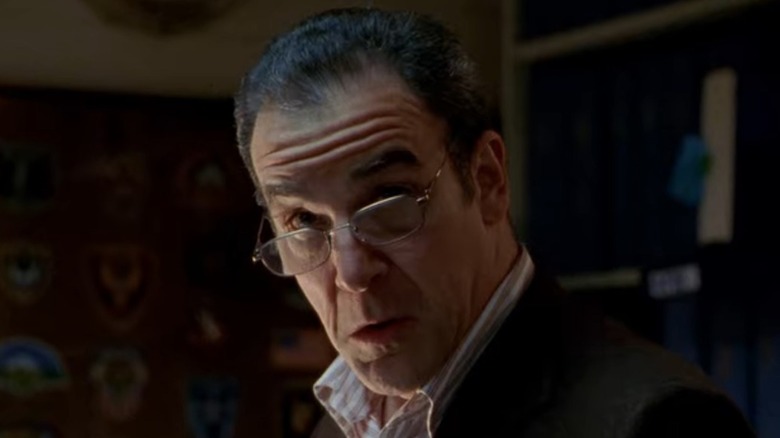 CBS
Over the course of 15 seasons, the Behavioral Analysis Unit (BAU) on the CBS procedural "Criminal Minds" have profiled countless unknown subjects, or unsubs, with varying backgrounds and modus operandi. And while the murderers and kidnappers on the show would likely prefer to think themselves as unique, in regard to their respective motivations, dedicated viewers of "Criminal Minds" know that nearly all crime or violence on the series is driven by one or more of three main factors — greed, lust, and power.
In Season 1, Episode 3, "Won't Get Fooled Again," viewers meet David Walker. To the casual observer, David seems fairly innocuous — a married, middle-aged, white man who owns a small business in sunny Florida. Appearances, of course, are misleading. 
David Walker, an average entrepreneur, is so consumed and driven by greed that he escalates from a comparatively minor criminal with a history of writing fraudulent checks to a destructive serial bomber and budding serial killer. The change is slow, but steady, with each new crime triggered by a former one. And what drives him to this point is no different from other figures on the series.
All David Walker's crimes were driven by greed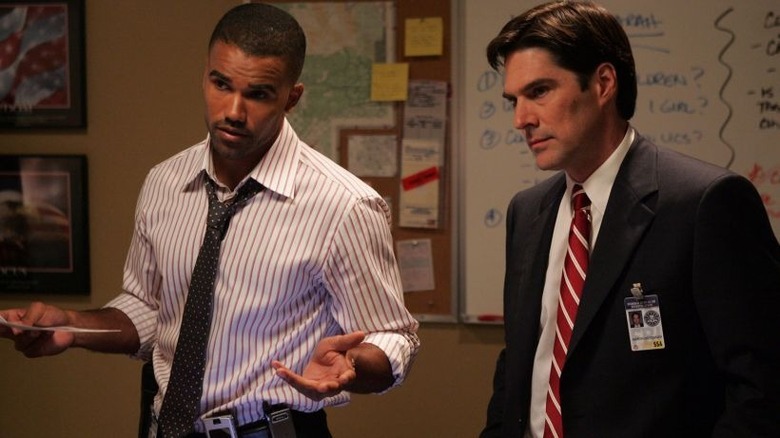 CBS
At the start of "Won't Get Fooled Again," the BAU is called in to investigate a trio of pipe bomb attacks in Palm Beach. The first bomb killed a 74 year old woman named Barbara Keller, the second seriously injured a man named Gil Clurman, and the third killed Clurman's neighbor. With no known link among the victims, the team set about building their profile of a serial bomber, which Hotch (Thomas Gibson) notes includes using bombs to profit or conceal another crime.
As the episode and the investigation proceed, viewers learn that David Walker spent four years in prison for writing bad checks. After his release, Walker opened an antiques and collectibles store in Palm Beach. Much like the bad checks, the collectibles and antiques were worthless fakes and forgeries. One customer, Barbara Keller, was near to learning the truth, which would likely send Walker back to prison. To avoid that fate, Walker decided to send her a pipe bomb. He sent the other two bombs in order to throw off the subsequent investigation. Essentially, Walker used the second and third bombs to conceal the crime of the first, which itself was designed to conceal the crime of forgeries. 
Textbook serial bomber. And the origin of all his crimes — the bad checks, forgeries, and murders — is textbook as well — greed.