Details About My 600-Lb Life Star Gina Krasley's Tragic Death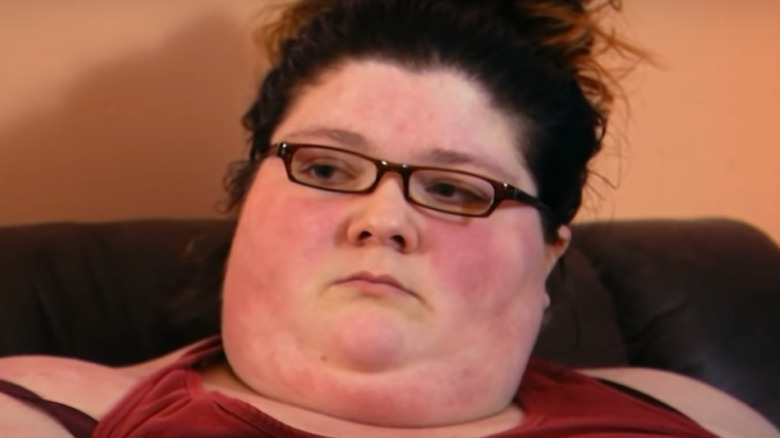 TLC
"My 600-lb Life" is a reality show on TLC all about people who literally weigh 600 pounds or more reaching out for help to turn their life around. Sadly, such severe cases of obesity can take a serious toll on human health, and some previous participants have since passed away, including Gina Krasley, who died on August 1 at the age of 30.
In Season 8, Krasley appeared on the show in order to tell her story and get started with her weight loss journey. She talked about her struggles with her mental health and her fear of abandonment, as well as feeling like she had been "pushed under the rug" her entire life. She lost a decent amount of weight by the end of her episode and actually continued to lose a grand total of 300 pounds before her untimely death, as she documented on YouTube. According to her obituary, she "passed away at home surrounded by her loving family."
So far, there isn't much information on what exactly led to her death at such a young age. But there are some clues. Krasley chronicled her final weeks on her personal YouTube channel in order to keep friends, fans, and distant family updated as her health suddenly took a turn for the worse. These videos help shed some insight into her final days.
Krasley was ill in the months leading up to her death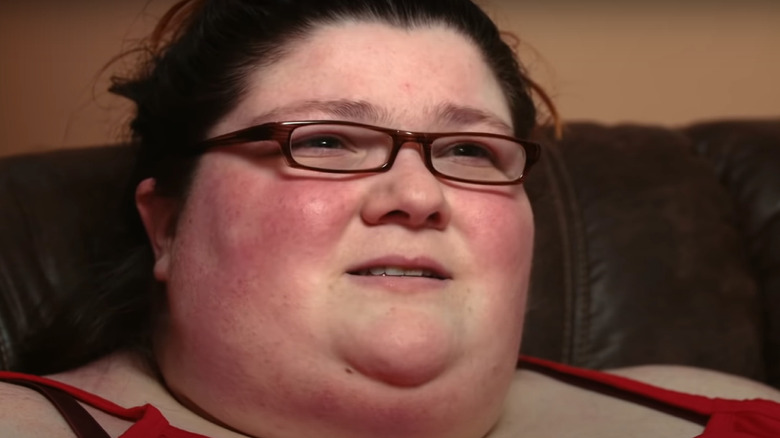 TLC
The Gina's Life YouTube channel was started approximately five months ago and contains dozens of videos of Gina Krasley talking proudly about her weight loss journey. A little over three months ago, though, things started to take a turn for the worse. In a short video titled "Hospital Bound," she tells viewers that she started having trouble eating and drinking and eventually ended up in the hospital with an infection. That infection turned out to be cellulitis, a bacterial infection that attacks skin and adipose cells, according to the Mayo Clinic.
In several of the videos she posted during her final months, the "My 600-lb Life" star complained of nerve pain and was trying to get an appointment with a neurologist to test her for peripheral neuropathy. The condition, which is caused by damage to the nerves outside of the brain and spinal cord, is typically felt in the hands and feet first — which you can clearly see Krasley expressing in her videos.
Krasley stopped uploading videos to YouTube three weeks before her death. In one of her final updates, she announced that she had an appointment with a neurologist on July 29. That would be about a week ago as of this writing. Although her cause of death is still a mystery, she will be missed and loved by her family, friends, and fans whom she inspired along her journey.