Hulu Exec Teases Future Marvel Projects On The Platform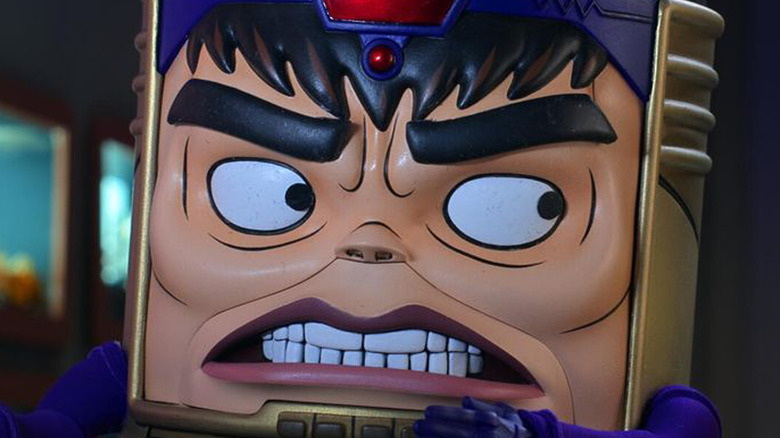 Hulu
When it comes to Marvel TV shows, these days most of the attention is on Disney+. All anyone could talk about last January was the debut season of "WandaVision," the sitcom-superhero hybrid about the Scarlet Witch (Elizabeth Olsen) and Vision (Paul Bettany) living in hiding in the suburbs. "Falcon and the Winter Soldier" came next, followed by "Loki," both of which were hits. Turning to the future, the next offering will be the animated series "What If...?" which premiers Aug. 11, as well as shows about Hawkeye and Ms. Marvel even further down the line.
But Disney+ isn't the only streaming platform offering Marvel TV shows these days; there's also Hulu. Admittedly, Marvel's relationship with Hulu hasn't been quite as fruitful as its relationship with Disney+. The stop-motion sitcom "MODOK" premiered on May 21 and earned strong reviews — 88% among critics on Rotten Tomatoes – and we're currently awaiting word on whether it will receive a second season. Meanwhile, "Helstrom" was canceled after just one season, and two other projects, "Howard The Duck" and "Tigra & Dazzler," were scrapped.
But according to Hulu's head of scripted content Jordan Helman, Hulu and Marvel are going to keep trying to make it work.
If you love Marvel, you may not want to cancel your Hulu subscription just yet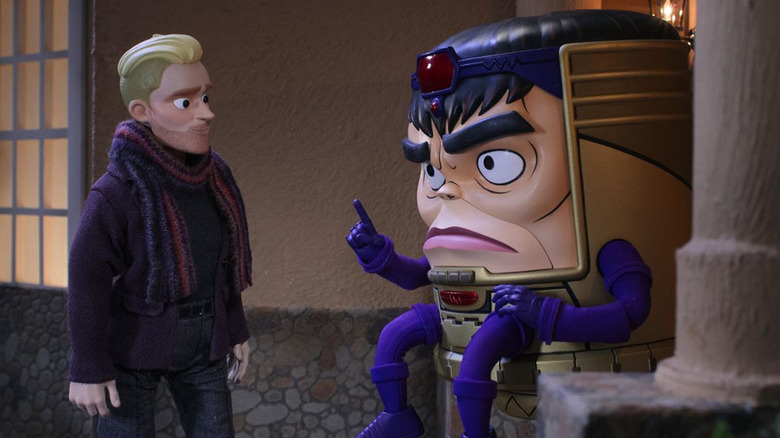 Hulu
In an interview with Deadline, Helman said, "Marvel continues to be an incredibly important partner and one of the biggest generators of content within the Disney ecosystem so we're excited about the possibility of what may lie in the future with regards to the Hulu/Marvel relationship."
Helman didn't say what future collaborations between Hulu and Marvel might be. But in the same interview, Helman said that Hulu had recently enjoyed success from its animated original series like "Polar Opposites" and "Crossing Swords." Specifically, Helman said Hulu is "doubling down" on animation. That would seem to bode well for "MODOK," as well as Hulu's other upcoming Marvel animated project, "Hit Monkey." Like "MODOK," "Hit Monkey" is one of the stranger and sillier tales from the Marvel canon, about a Japanese macaque that becomes an international assassin. 
It will likely be some time before there's any news about more Hulu-Marvel collaborations. But based on Helman's comments, it sounds like Hulu might specialize in Marvel cartoons, maybe even weird ones. And for anyone who likes their Marvel a little more offbeat, that would be an exciting development, indeed.