The Easter Egg Only Hardcore Tate Fans Noticed In American Horror Stories' Ba'al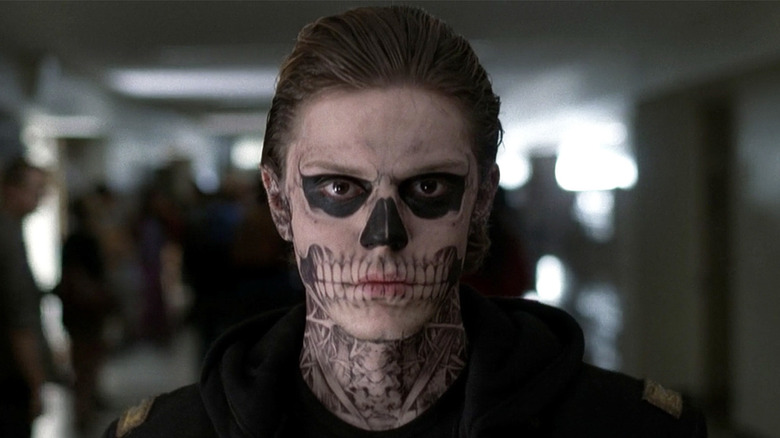 FX
If there's one thing "American Horror Story" fans are going to do, it's deep dive into the franchise to hunt for Easter eggs. The anthology series' nine seasons are connected, and so it's only natural that fans are looking for the same thing in its spin-off, "American Horror Stories."
Fans on the show's subreddit host live discussion threads to theorize about the episodes, guess what's going to happen next, and ask questions about things that aren't adding up in their heads. The latest episode, "Ba'al," follows a couple who seemingly tempt fate to have a baby. While fans were able to predict the twist ending, they also kept their eyes peeled for subtle nods to past seasons or episodes.
The first two episodes of "American Horror Stories" are set in the ghost-filled haunted house from Season 1 of the original series, but it's still unclear just how intertwined all of the new episodes will be. Some fans of the original "Murder House" season noticed a possible nod to the homicidal teenager Tate Langdon (Evan Peters).
So, what Easter egg did "Murder House" fans spot in "Ba'al"?
More than just a mask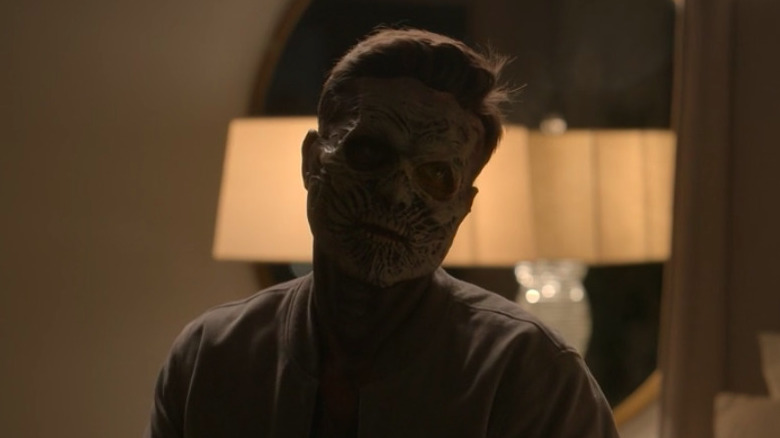 FX
On a stormy night, Matt (Ronen Rubinstein) briefly comes home to check on the increasingly paranoid Liv (Billie Lourd). However, he's donning a frightening corpse prosthetic for his minor role on "NCIS" and spooks her. One fan on the subreddit pointed out the similarities between this skull-like mask and Tate's infamous makeup from Season 1.
"I just noticed that the husband's makeup when he comes home before the coroner shoot looks a bit like Tate's makeup when he did the school shooting," said u/ssancss97, receiving many upvotes and a reply saying, "Omg yes!"
With darkened eyes, exposed teeth, and a generally monstrous appearance, it's a fair connection to make. With another trip to the "Murder House" coming later this season, it's possible that this will come up again. However, with Matt locked up for driving Liv insane and allegedly killing his friends, this could've just been a fun tease for hardcore fans. Knowing "American Horror Story," though, it's good to keep these Easter eggs in mind. You never know what's coming next.