How Elizabethtown Ruined Orlando Bloom's Career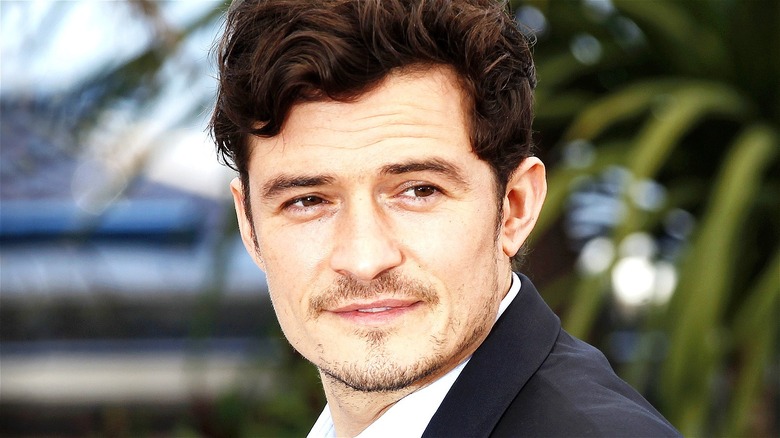 Shutterstock
In 2001, Orlando Bloom's second-ever role in a feature film was as the elf archer Legolas in "The Lord of the Rings: The Fellowship of the Ring." He followed up that performance as one of the leads in "Ned Kelly" in 2003 alongside heavy hitters Heath Ledger and Naomi Watts, as well as with a starring role in "Pirates of the Caribbean: The Curse of the Black Pearl" that same year. All the while, Bloom continued to appear as Legolas in the two subsequent "Lord of the Rings" films, rendering him an inescapable presence in big-budget Hollywood movies for the few years after his "Lord of the Rings" debut. Not long after that, he starred in both "Troy" in 2004 and "Kingdom of Heaven" in 2005, two big-budget historical action epics.
You might say his career really ... bloomed in the early 2000s.
Also in 2004, Orlando Bloom starred in and co-produced "Haven," a decidedly quieter affair about the interconnected dramas of a few inhabitants of the Cayman Islands. As it turned out, the future of Bloom's career ended up skewing closer to films like "Haven" than the likes of "Pirates" and "Troy," largely as the result of "Elizabethtown." It's a film that could have propelled Bloom's stardom by showing his range as an actor but flopped hard and effectively wilted Bloom's upward trajectory.
Bloom hasn't quite recovered from Elizabethtown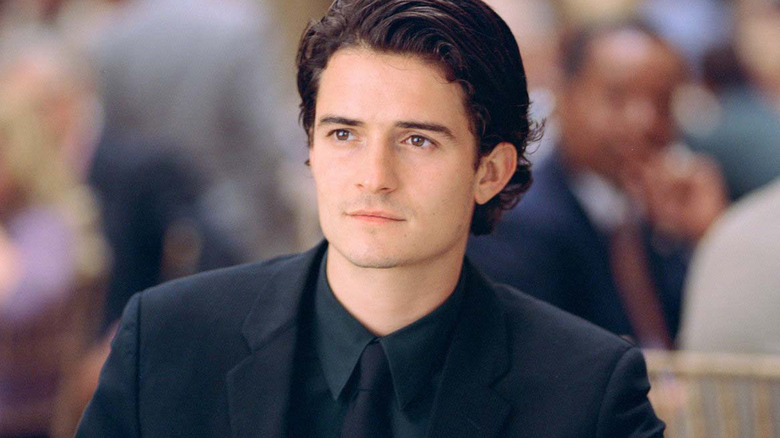 Paramount Pictures
Based on its component parts alone, "Elizabethtown" would appear to have the makings of a hit. In addition to Orlando Bloom, its cast includes beloved Hollywood names like Kirsten Dunst, Susan Sarandon, Alec Baldwin, Judy Greer, Jessica Biel, and even folk singer Loudon Wainwright III in a cameo appearance. Its writer and director, Cameron Crowe, also famously wrote and directed classics like "Say Anything...," "Jerry Maguire," and "Almost Famous."
"Elizabethtown" also includes a cameo appearance by Paula Deen, famous for cooking with copious amounts of butter and her eventual fall from grace when racist remarks from her past came to light. "Elizabethtown" likewise found itself the subject of public disdain (because of its perceived quality, thankfully, and not outright racism). While it holds a respectable 66% audience score on Rotten Tomatoes, its critic score sits at 23%.
In effect, the disappointing "Elizabethtown" single-handedly dimmed Bloom's rising star, due in large part to poor reception of his performance in the film. Still, at least the movie wasn't an outright failure, and among the movie's fans is Bloom himself. In a 2005 interview, Bloom spoke highly of his experience making "Elizabethtown," saying, "I loved it. I have to say, I really loved it. I felt vulnerable. When you have a huge set piece in the middle of a movie, whether it's a siege tower coming down or 100 horses charging across the plain, it sort of does a lot of the work for you. When it's just you hold that thing, it was new. I feel like I've got a lot to learn" (via CBS News). As long as Bloom was happy with his performance, that's really all that matters at the end of the day.
Bloom has turned his attention more toward television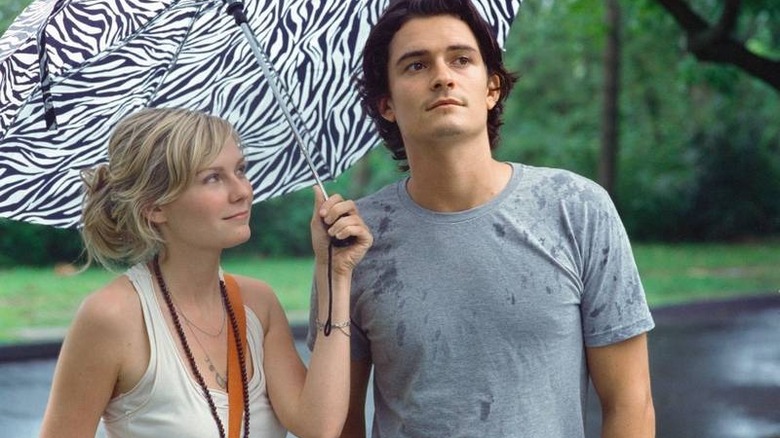 Paramount Pictures
Bloom is still working regularly in blockbuster films, but rather than starring in new properties like "Troy," he predominately appears in films like the "Hobbit" trilogy and "Pirates of the Caribbean" sequels. Outside of his work within these two franchises, Bloom's recent filmography is defined by smaller releases like the Joe Swanberg dramedy "Digging for Fire" or the brutal revenge thriller "Retaliation."
Interestingly enough, the reason you don't really find Bloom on the big screen these days is due to the fact his resume includes smaller projects as of late on another medium. Most recently, he appeared in the Amazon original series, "Carnival Row," as Rycroft Philostrate. Despite the fact the first season came out in 2019 and was renewed for a second, it's been a long wait for fans. Production became suspended in light of the COVID-19 pandemic (via Fansided), but hopefully, new episodes will drop at some point in the near future.
Most recently, Orlando Bloom has gotten into voiceover work with the HBO Max original series "The Prince." He provides the voice of Prince Harry in the satirical animated series that pokes fun at the British royal family. Though he may be omnipresent no longer, Bloom is still working steadily, so fans of Legolas, Paris, et al. can rest easy knowing he hasn't been blacklisted from Hollywood but has simply entered a new chapter of his career.