The Movie Like Gladiator The Historical Action Fans Need To See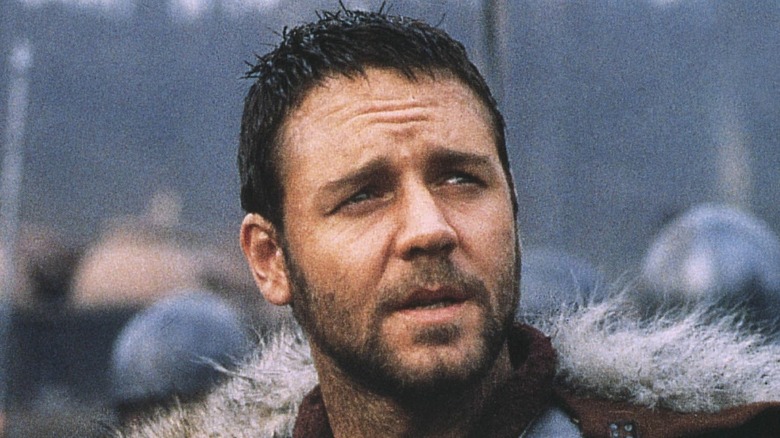 DreamWorks Pictures
Ridley Scott's "Gladiator" is one of the greatest sword-and-sandal epics of all time. Released in 2000, the film was met by praise from both critics and general audiences and would go on to earn 12 Academy Award nominations, winning five, including Best Picture and Best Actor for the film's lead Russell Crowe. Featuring strong performances, exhilarating battle scenes, and a tragic story of betrayal and revenge, "Gladiator" delivered exactly what fans expect from a Ridley Scott film.
While there have been many attempts over the last two decades to recapture the success of "Gladiator," few have succeeded. "Troy," "Pompeii," and Scott's "Exodus: Gods and Kings," while entertaining, lacked the gravitas and grandeur of "Gladiator." As such, the films failed to connect with audiences and critics. There is one film, however, that fans of historical action epics will enjoy if they're looking for something close to "Gladiator." Not surprisingly, that film also comes from Ridley Scott: "Kingdom of Heaven."
Kingdom of Heaven is a must-see for Gladiator fans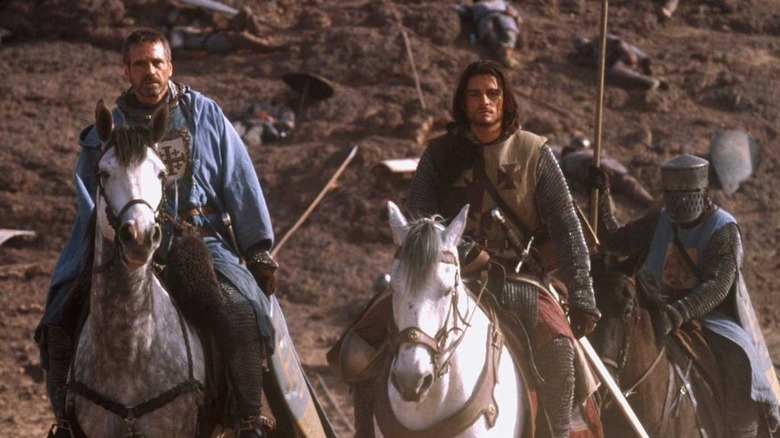 20th Century Studios
Released in 2005, "Kingdom of Heaven" stars Orlando Bloom as Balian, a blacksmith in France during the late 12th century, just before the launch of the Third Crusade in 1189 (via Britannica). Much like Maximus in "Gladiator," Balian's journey begins with the death of his wife. In time, the blacksmith is elevated to positions of power and finds himself in Jerusalem, thrust into the conflict between the Muslim and Christian worlds.
In addition to Bloom, the film boasts a cast of impressive names, including Brendan Gleeson, Eva Green, Ed Norton, Liam Neeson, and Jeremy Irons. Also appearing are Kevin McKidd and Nikolaj Coster-Waldau, though their roles are smaller. The film's grand battles and sweeping panoramas are reminiscent of "Gladiator," as is the film's music, which was composed by Harry Gregson-Williams.
For those who've yet to see "Kingdom of Heaven" or those who caught it during the film's theatrical run, we recommend watching Scott's director's cut found on the "Ultimate Edition" DVD/Blu-Ray set. This version – which Scott felt was the "one that should have gone out" (via Empire) – includes an additional 45 minutes of scenes that provide much-needed character details and motivations.