Negan Will Return For The Walking Dead Season 8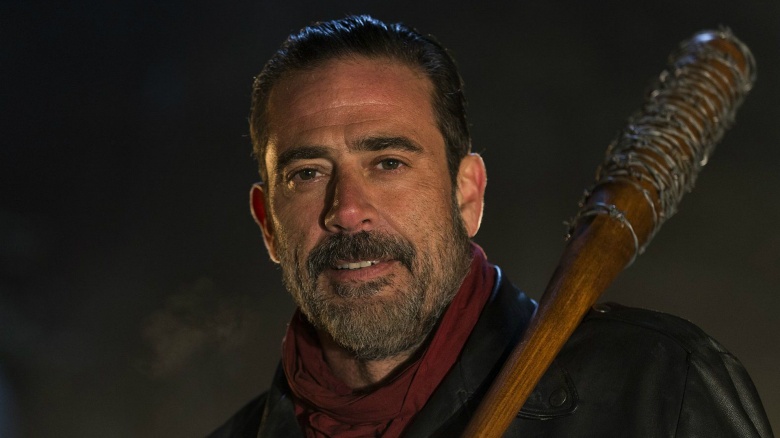 How long will Negan's reign of terror last on The Walking Dead? We can't say for sure, but it sounds like the villainous character will stick around at least one more season.
Actor Jeffrey Dean Morgan confirmed on The Howard Stern Show (via Comicbook.com) that he'll be back beyond Season 7. "I know I will be on board for Season 8," he said. "We've finished [Season 7] a week ago."
Morgan also revealed that Negan will be "really big" in the next two episodes after being conspicuously absent from the previous two.
Of course, the fact that Negan will remain on the show for a while shouldn't be all that shocking. The character has an extensive storyline in Robert Kirkman's comics, and the show has only scratched the surface of it.
But AMC will have to hope audiences retain interest. Forbes reports that after 17 million people watched the Season 7 premiere to find out who Negan had killed in the Season 6 finale, the show's ratings dropped to 11 million viewers for episode 5. Maybe it has something to do with dedicating entire episodes to characters away from the main storyline?
While we wait to see how it plays out, check out the untold truth of The Walking Dead.